You like smelling great, and you're currently searching for the best smelling cologne for men? If so, you are not alone. The fact of the matter is there are so many colognes in the market right now that it's enough to make your head spin.
Cologne can give off a masculine vibe that subtly grabs the attention of others if you choose and apply it correctly. But if you pick the wrong perfume, you can unintentionally turn people off.
Well, call them pheromones on steroids if you must. But perfumes and colognes for men are as popular as ever, and they do work wonders. Naturally, you would like to have a healthy supply of men's fragrances so you can always find the right scent for the right occasion, but on the other hand, you don't want a bottle that disappoints.
A scent or fragrance is something you also wear for yourself. Fragrances can easily change your mood, which is why we often reach for one before stepping out, whether we're going to the boardroom or a bar.
Cologne is every suave man's secret weapon. You generally spray your cologne before work, a party, or a date to provide an instant boost in attractiveness & also instill extra confidence when you are wearing it in the company of others. How does the 21st Century man go about shopping for the best cologne? Well, you can start by getting one of these 15 best-selling (and smelling) colognes for men.
When you're browsing through different colognes or fragrances for men, you'll often see scents described in three ways: top, middle, and base. Top notes are the strongest scents when first applied. Then there are middle notes or heart notes, which are often floral and balance the whole scent. Lastly, the base notes can make their presence felt with a pleasant, long-lasting smell that defines the fragrance.
To save you some time, we did all the research to find the 15 best colognes, perfumes & fragrances for men. These are the ones that leave lasting impressions and the ones that most guys keep returning to, sometimes year after year. You can consider any one of them the next time you want to make an aromatic impression!
The Top Colognes for Men in 2020
Below are some of the best men's colognes, as chosen by Awesome Perfume's experts. All of these products come from international luxury perfume brands who know all about crafting an attractive scent profile.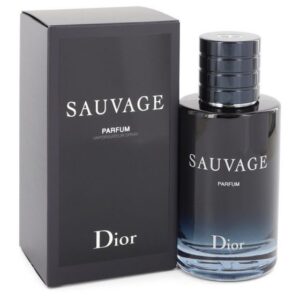 Awesome Perfumes is where you'll find some of the top sellers and performers in the men's fragrance market. So if you're looking for a top-notch cologne, reach for Dior Sauvage. Dior Sauvage is complex in composition, yet raw in scent. It evokes grandeur and summons compliments no matter the gathering. Robust notes of Italian bergamot and spicy Sichuan pepper are what give this universally loved fragrance its aromatic moxie.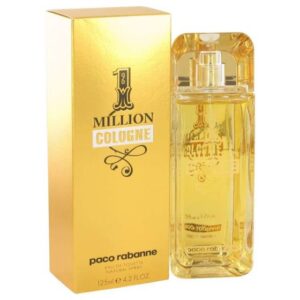 Don't make the mistake of getting fooled by the name or the golden exterior; this men's cologne does not cost a million dollars. The name is an ode to the world of desire & success that the fragrance encapsulates. With 1 Million by Paco Rabanne, you can expect a heavy-hitting aromatic profile that leaves no doubt when a man with a plan has entered the room.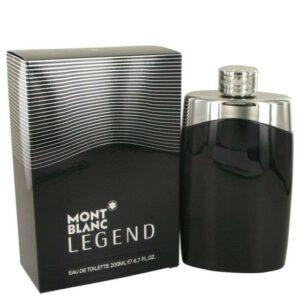 No longer making the world's finest pens, Mont Blanc made its way onto the fragrance scene in 2011 when it unveiled this unique cologne for men. The idea was to create a study in contrasts, fusing confidence & masculinity with a subtle tenderness, which is what the 21st century is all about for men.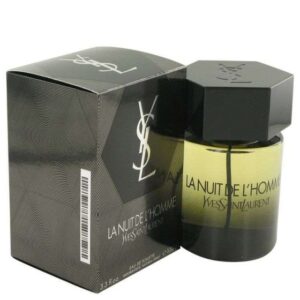 La Nuit De L'Homme, the name may be difficult to pronounce, but it's bold, dark, and has a powerful magnetic force. There is no doubt that you and anyone that you come across will love this fragrance. This fragrance from the house of Yves Saint Laurent will remain relevant even in years to come. This brilliant YSL cologne has an explosive spicy accord of cardamom balanced out with fresh notes of lavender, bergamot & cedar. It's finished off with the masculinity of cumin and vetiver.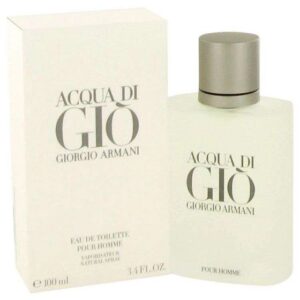 Armani took a vacation and went to the majestic coastal town of Pantelleria, Italy, where he had an inspiration for Acqua Di Gio's sexy, clean, long-lasting fragrance. Armani took a whiff of Mediterranean paradise, put it in a bottle, and then passed the bottle along to millions of people on its way to becoming the gold standard of affordable men's cologne. It is a wood-based cologne that also contains elements of citrus notes. If you're looking for something spicy, warm, and alluring that gives a mysterious vibe, go for this Armani masterpiece.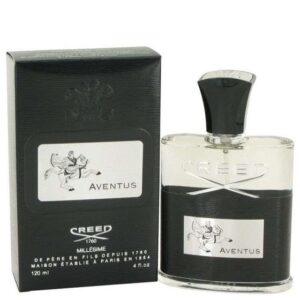 Aventus by Creed was inspired by the dramatic life of an emperor, celebrating power, strength, and success. It is sophisticated, and it has a "life well lived" aura. This fragrance is fruity and rich with notes of apple, pineapple, bergamot, pink-berries, blackcurrant leaves, birch, and patchouli, jasmine that rounds off nicely with base notes of musk, oakmoss, ambergris, and vanilla.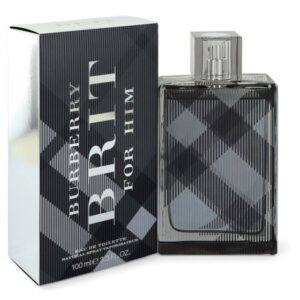 Mr. Burberry proves that the prestigious fashion house isn't all about trench coats. This aromatic stunner from Burberry is a statement fragrance suitable to wear all-year-round, but is most effective in the colder months, thanks to some spicy top notes that create a sense of comfort and warmth. You can also wear it when traveling or to work under your three-piece suit. Also, keep in mind that Burberry stresses the sensuality of the scent, making it a go-to for date nights and parties.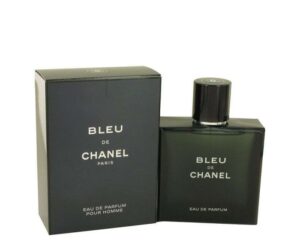 This classic cologne has stood the test of time. It is always the one that is instantly recognizable in a crowd and stands out as the centerpiece on your dresser. Many fragrance staples certainly meet the criteria, but it's Chanel Bleu that has always set the bar for both modern and vintage scents. Bleu De Chanel gives you a mix of aquatic and woody scents that men find empowering & women find irresistible. Chanel produces this scent in a variety of intensities, but the Eau de Parfum version provides a long-lasting scent. Even after twelve hours of applying it, you'll still notice subtle hints of vanilla and sandalwood resonating from your skin.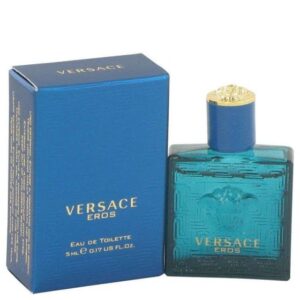 For men who require a single bottle of cologne in his grooming cabinet, Versace Eros is it. Named after the Greek God of love, Eros by Versace boasts a unique, masculine scent that has both the sweet and salty essence. While this cologne is excellent for everyday use all year long, it's one of the best colognes to use in summer. It includes top notes of Italian lemon zest, mint leaves, and green apple. Heart notes include Tonka beans, geranium flower, amber, and vanilla while base notes of cedarwood from Atlas, vetiver, and oakmoss finishes the fragrance off. It also features notes of seawater and leaves a hint of "sunny warmth" on your skin. The eye-catching bottle speaks volumes about the fragrance's divinity as well, highlighted by a bold design created by the fashion icon Donatella Versace herself.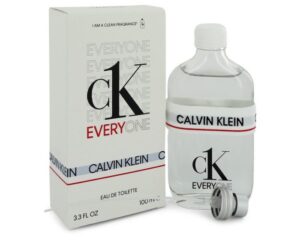 The iconic fashion staple from Calvin Klein has come a long way with its men's fragrance line, as exemplary with CK Everyone. Get this gender-neutral fragrance or unisex cologne for a musky base and uplifting notes of organic orange, as well as light blue tea accord that is poetically pleasant on the nose. CK Everyone also gains cool points for its eco-conscious approach. It has naturally derived ingredients and alcohol, and it's packaged in recycled materials.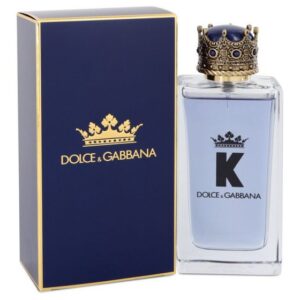 Scents are an influential communicator, and an overpowering one can send the wrong message. One of the best men's cologne, K by Dolce Gabbana, is a subtle Eau de Toilette fragrance that is effective and clean without coming on too strong. This fragrance also encourages men to embrace their inner highness, and the combination of cherry pepper with citrusy & woody notes results in a bold, standout redolence fit for a king.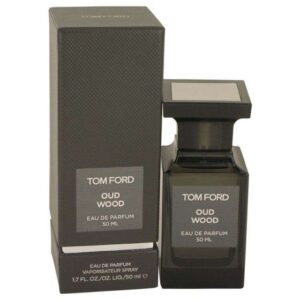 Just like Tom Ford's refined clothing, the brand's fragrances are distinctive and crafted from the most expensive ingredients. This unique formulation is made using a resinous wood known as Agarwood, the most expensive wood in the world to create a fragrance that smells, quite frankly, phenomenal. It's for the artisanal man with an exquisite taste.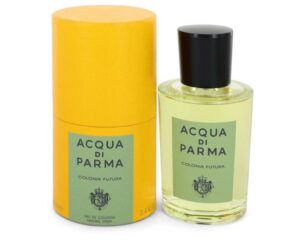 Since it was launched in 1916, Acqua di Parma has always been deeply an Italian brand, emphasizing the juxtaposition of both the simpler things in life & ultimate luxury. Their new cologne is all about the Italian citrus, with the right mix of lemon, vetiver, and clary sage. What makes it even more impressive is it's made with 99% natural ingredients, a first for the brand. It's packaging also underwent an eco-conscious makeover.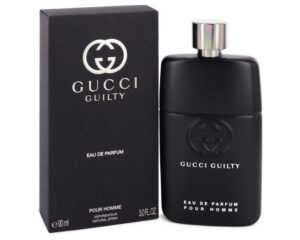 Guilty by Gucci is an excellent way to sport the brand (in scent-form) because it features an aromatic scent with notes of lemon, lavender, and orange flower that make it highly versatile so that you can wear it anytime.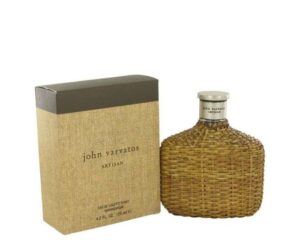 Artisan embodies craftsmanship; it is abstract with an explosion of citrus & herbal infusions, and the woody notes are perfectly woven into the blend. The bottle looks like a flask; it is hand-woven, exudes masculinity, and individual style. The Artisan has many fragrance notes such as Tangelo, mandarin, thyme, marjoram, Sicilian clementine, Lavadin, North African orange blossom, Indian Murraya, orange jasmine tree, ginger extracts, Kephalis, Georgywood, Belambra, and Serenolide.
Our Take
Awesome Perfumes is the perfect place to get a cologne for yourself. Here, you'll undoubtedly find something to boost your confidence among a wide selection of colognes, perfumes, eau de toilette sprays. Get a new fragrance from the 15 mentioned above or any other from our awesome collection. And if you want to know how to choose and apply cologne, read this.