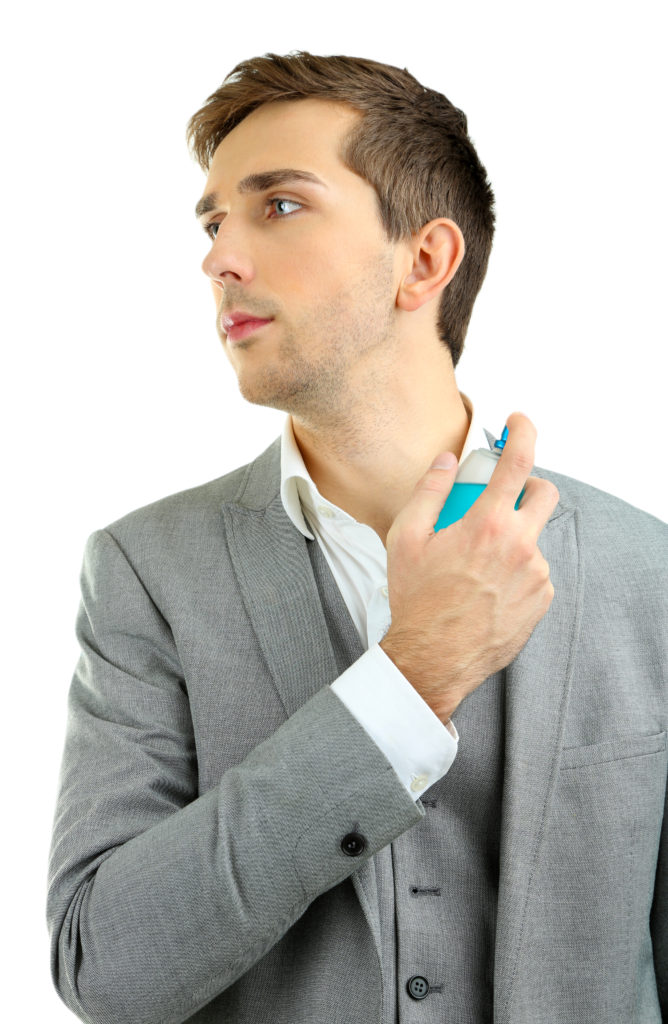 Selecting a strong and powerful scent for men can be difficult.

Some colognes can be alluring enough to capture the attention of others. However, knowing which scents appeal to others can be tricky with the number of bottles available.
To eliminate the confusion surrounding men's cologne we've outlined the top 10 best smelling colognes in the article below.
Dior Homme Intense
This sophisticated scent has a classic and powerful appeal that will attract the attention of others. The top notes in this bottle come from Iris and amber facet which make for a sensual and sultry smell. However, the base notes include precious wood which helps to balance the intensity of the aroma. In turn, making for a powerfully intriguing bottle that men will love.
Yves Saint Laurent La Nuit De L'homme
Another popular cologne for men is Yves Saint Laurent La Nuit De L'homme which is a bold scent that bright and masculine. This intriguing combination mixes to create a deep and mysterious aroma with the use of cardamom, cedar, and coumarin for contrast.
Nautica Voyage by Nautica For Men
Nautica Voyage by Nautica For Men is favored for its light and fruity aroma. This is achieved with its notes of apple and green leaf that have been mixed with drenched mimosa and water lotus. The woodsier base notes of cedarwood, amber, moss and musk blend together for a scent that can easily be worn throughout the day.
Cool Water by Davidoff For Men
This simple and fresh scent is popular for its masculine yet bright aroma. The top notes of this bottle include mint, lavender, coriander, and rosemary. With heart notes of geranium, neroli, jasmine, and sandalwood the combination is both light and strong.
Acqua Di Gio By Giorgio Armani For Men
This bottle was created with the inspiration and beauty of Pantelleria by combining sweet and salty notes to mimic the Mediterranean sun. This appeal is achieved with the use of bitter citrus, rosemary, and pellucid hedione combined with a woody and musky base.
Tom Ford Noir Extreme
Another popular scent for men to wear is Tom Ford's Noir Extreme. Known for its classic woody aroma, the bottle expertly mixes the appeal of black fig and dark spices to make for a rich and impeccable aroma. The base notes are mixed with coriander, black truffle, patchouli, and leather accord to achieve this effect.
Versace ErosInspired by love, Versace Eros is an intensely masculine scent with a vibrant and intense appeal. This combination is achieved with the use of mint leaves, Italian lemon zest, and green apple to make for a subtly sweet aroma.
The sultry appeal is achieved with the use of more oriental and intriguing ingredients such as Tonka beans, amber, and vanilla. In turn, combining to create a passionate and subtly strong bottle.
Viktor & Rolf Spicebomb
Viktor & Rolf's Spicebomb is enjoyed by men throughout the world for its seductive and explosive appeal. The concentrated scent is deliberately powerful and alluring to others.
This is achieved with the zesty fresh notes of bergamot, grapefruit, cinnamon leaf and pink pepper that are combined with more masculine scents of leather and tobacco.
Bleu De Chanel
Another favorite cologne amongst men is Bleu De Chanel for its earthy and woodsy appeal. This is achieved with fresh and clean ingredients including grapefruit, and dry cedar. These are further combined with New Caledonian sandalwood that leaves a warmer and more sensual trail.
Armani Code
The seductive scent of Armani Code is well-known for its sexy and masculine aroma. This blend is achieved with the fresh scent of lemon and bergamot that has been softened with guaiac wood and Tonka bean.
Ultimately, it can be difficult to select an alluring yet masculine scent given the number of options available. Although this process can be difficult there are certain bottles that have been favorited by men around the world. If you're still unsure of what scent would be right for you, consider getting in touch with a member of our team to help.