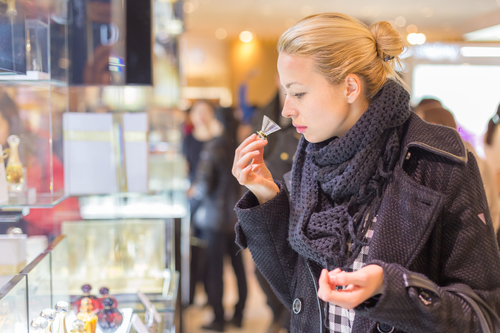 Modern perfumes have been used for hundreds of years. Using perfumes and fragrances enhances your scent, which can make a positive impact on your daily interactions. We know how important it is to use the right fragrance, and everyone has their favorite. Fortunately, high quality perfumes don't have to break the bank. At Awesome Perfumes, we offer a wide selection of designer perfumes at a discount. We stock top quality authentic designer brands and make it easy to place individual or wholesale orders online.

Our Promise
Awesome Perfumes is a family-run business. We started the company in 2014 and have grown leaps and bounds since then. We offer our customers high-quality perfumes and colognes. Our wide selection of top brands only includes 100% authentic designer brands. We never sell imitations or knock-offs. Nevertheless, you can get these brands for up to 80% off the retail price.

Our Brands
As you browse our website, you'll find that we stock a large selection of name brands you'll recognize. We always keep the top brands for men and women in stock. Additionally, we constantly update our inventory on our website and showcase our new offers. We recommend checking our website periodically to see what brands we have in stock. Here we'll introduce some of the most popular brands for women and men.

Women
Perfumes come in many different fragrances. From mossy over citrusy to floral, there is a wide range of which scents might be pleasing to you. Most perfumes include a variety of fragrances which are mixed together to produce the perfect smell. It's worth to experiment a little bit to find out which one is right for you.
Here is a list of the most popular perfumes we stock for women:
Chloe
Angel
Mark Jacob
Prada
Tom Ford
Channel
Creed
Dior
Dolce & Gabbana
Versace
Bvlgari
Burberry
Since it can be difficult to decide which scent is right, we have added descriptions to each of the perfumes we sell. Some are also available in different sizes to help you get an even bigger discount on your favorite fragrances. You can also offer testers on our site, which are smaller quantities of the brands you love best.

Men
Men are just as lightly as women to wear cologne to ensure they smell good, whether they're at work or on a date. Fragrances for men may include heartier smells, such as woody or oriental. While men may be more likely to stick with one type of cologne, it's not a bad idea to mix it up on occasion. You may also want to have different everyday cologne than the one you wear on dates. Many people also keep different cologne for special occasions. Here are some of the most popular brands you'll find at Awesome
Perfumes:

Aqua Di Gio
Hugo Boss
Polo
Versace
Gucci
Givenchy
Drakker Noir
Chrome Azzara
Creed
Dolce & Gabbana
Bvlgari
Burberry
Have you ever noticed how someone you talks to smells good? It's most likely the fragrance they're using. But even when a perfume or cologne isn't noticeable right away, your subconscious will notice any underlying scents. This is true for men and women. Our perfume selection also includes several unisex fragrances. We even have a range of brands for kids with popular cartoon characters, including Barbie and princess Rapunzel. Our website also includes bath and body products, gift sets, and testers.
Get a Wholesale Discount
At Awesome Perfumes, we ship to individuals and retailers. For retailers, we offer special wholesale prices. Our large selection of 100% authentic brands makes us stand out from the crowd. In fact, there are over 6,000 SKUs to choose from. Fortunately, our site is easy to navigate. After getting approved for wholesale orders, you can order through our SSL-secured website.
Our selection changes regularly. We also have the top 25 brands for men and women in stock. We update our inventory four times a day. This ensures that you can see what we have on hand when you place an order. Orders placed before 2 p.m. are shipped out on the same business day. All order placed later in the day will shape out the next business day. On average, it takes 5-8 business days for your shipment to arrive.