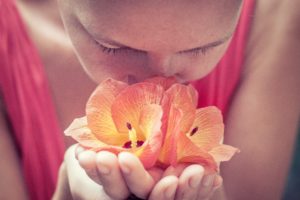 There are a number of scents that will seduce women to fall in love with you.
There is nothing more seductive than the scent of a powerful cologne. From masculine bottles that are woodsy and mysterious to light and airy scents; a good bottle of cologne has the power to make a woman fall in love with you.
However, selecting the right brand of cologne can be difficult to do given the selection that's available. Rather than struggle to select a brand on your own we've outlined the 7 best colognes that are guaranteed to attract a woman's attention and get her to fall in love with you.
Gucci Guilty Eau Pour Homme
The Gucci Guilty Eau Pour Homme is a smooth and light scent that can easily be worn by men throughout the day. The lightness of this bottle has a more delicate and romantic appeal that is guaranteed to attract a woman to it.
The lightness of this bottle is made from a blend of lemon and bergamot top notes, with an infusion of orange blossom, patchouli, and musk blend. In turn, making for a timeless and appealing aroma that women will love.
Dolce & Gabbana Pour Homme
Another bottle that women are attracted to is Dolce & Gabbana's Pour Homme. This bottle is a distinctly masculine scent made of citrus and fresh flora for a woodsy note. The unique appeal of the bottle is created with top notes of lemon, orange, lavender, and sage that have been expertly combined with the rustic aromas of sandalwood, tobacco, and cedar.
Jean Paul Gaultier Le Male Terrible
Jean Paul Gaultier's Le Male Terrible is another aroma that will make women fall in love. This is because of the strong earthy tone that the mixture has. The intriguing notes have been created with an expert blend of amber, lavender, and sandalwood that combine to attract women.
Bvlgari Man in Black
This bottle is known for its intense and irresistible appeal that will expertly seduce women who smell it. The top notes of this bottle are made with spicy amber-rum, tuberose-iris-leather accord, Tonka bean, wood resin, and benzoin.
Tom Ford Noir
Another bottle that is guaranteed to attract women is Tom Ford's Noir. This bottle will help seduce women with its lighter and more floral tones. The scent is created with the use of sensual amber and woodsy notes.
This aroma was expertly created with the use of mandarin oil, bitter orange oil, ginger extract, rose absolute, jasmine accord, orange flower, vanilla Madagascar, amber and Australian sandalwood. In turn, combining to make a provocative and daring scent that will attract the attention of others.
Kenneth Cole Mankind Hero
Kenneth Cole's Mankind Hero is a scent that's guaranteed to please. This bottle will be able to do so with its expertly mixed aromas of Italian lemon, coriander seeds, plum wood, lavender, white moss, and sage.
These notes combine to create a powerful aroma that's both masculine and reminiscent of fresh mountain air.
John Varvatos Artisan Black
The final bottle that is guaranteed to attract the attention of women to have them fall in love with you is John Varvatos's, Artisan Black. This bottle is a long-lasting woodsy aroma that is will appeal to both men and women alike.
The distinct aroma is created with notes of tangerine, Meyer lemon and Italian red-orange that's combined with base notes of Singapore patchouli, Mexican cueramo, and soft leather.
Ultimately, it can be hard to pick attractive sent that will attract women and have them fall in love with you. However, this decision can be made easier by picking scents that have proven to appeal to women. If you're still unsure of what scent to select, consider getting in touch with a member of our team for help.
Image: Unsplash