A good perfume is one of the most versatile gifts you can buy which tends to work for pretty much any occasion. Most men hold onto the hope that someone will pick a sexy perfume for them as a gift. It is a great idea to gift a scent that you like so that when you are around your man, he will smell exactly how you want him to. However, choosing a fragrance can be a hassle with so many options out there. Therefore we have come up with a list of perfumes that your man will thank you for bringing them in his life. 
The story of Chrome saga begins in the Mediterranean. Chrome Aqua creates a breathtaking fragrance and gives rise to a new vibration like a clean breeze that intermingles with seafoam. Chrome Aqua is inspired by this positive feeling where your heart pounds before experiencing fervent joy. It feels like a fresh and dazzling break from life and the waves crashing against the rocks.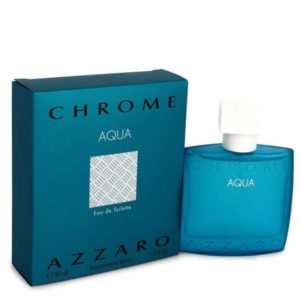 Chrome Aqua reinvents the legendary freshness of chrome with a new interpretation bursting with sweet aromatic notes. The fragrance envelops the skin with the intense feeling of aquatic freshness through three invigorating and aromatic citrus accords which are grapefruit basil and vetiver. Following Chrome's azure blue, the fragrance's deep ocean green is reminiscent of the color of sun-kissed waves. The cap is a soft and subtle white while the bottle's opaque glass with a matte finish.
Burberry Brit by Burberry for men
Brit for Men captures an elegant and effortless style of a gentleman. Burberry Brit opens with cardamom and citrus and the cardamom beats the bergamot and mandarin to the core. There is a touch of ginger but it isn't a big player in the opening. Once the semi-sweet spice and citrus settle in, the dry rose comes to the fore with rose soap kind of vibe like a bar of Dove pink or Camay tend to have. Dusty nutmeg and cedar transitions away from the quaint rose note into a base of tonka bean, musk, black tea, amber, and sweet patchouli. This fresh, oriental and woody fragrance blends juicy green mandarin and freshly cut ginger with wild rose and spicy hints of cedarwood to create a confident, seductive and masculine scent.
Burberry Brit for Men is for the classy men who are long past their years of wild frivolity but doesn't mind letting it come across that they have experienced what others only dare dream.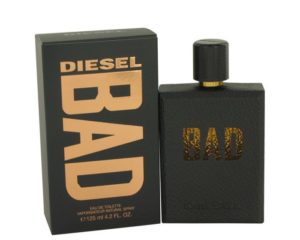 Diesel created a perfume that confines the dangerous & rebel attitude of a bad guy who dares to play with fire. It is a very masculine fragrance specially designed for a sassy guy. Diesel BAD Intense is a sizzling take on the tobacco-caviar signature of Diesel BADs scent. The scent unwinds with a sharp sparkle of bergamot, cardamom, and black pepper. The middle notes include saffron, nutmeg and cinnamon. For more sensuality, vanilla bean, labdanum and benzoin keep the tobacco and woody notes burning. The bottle manifests tough virility as it is directly inspired by the iconic rebel perfecto. It is made for the man who believes in intensity.
Obsession by Calvin Klein for men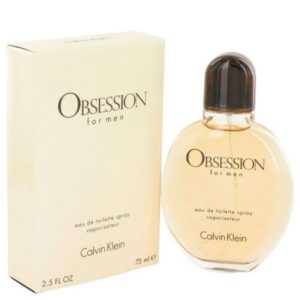 Obsession by Calvin Klein is a provocative and irresistible fragrance. This oriental woody fragrance is a spellbinding blend of botanic and rare woods. As the re-invention of an iconic fragrance, Calvin Klein Obsessed evokes memory through fragrance. The power of Obsessed for Him resonates through the black vanilla infusion that mirrors the seductiveness of the original classy obsession. It is a modernized oriental that has a unique link to the original scent re-interpreted through the lens of masculinity with fresh cedar leaves and amber. The top notes include Bergamot and mandarin. The Heart Notes are lavender, clove, myrrh, nutmeg, coriander and Sage followed by patchouli, sandalwood, vetiver and amber at the base. Open the signature Calvin Klein Obsession bottle and dab on the fragrance you need to make a powerful impression and smell good all day long.