If a person smells good then they automatically appear to be even more charming to the people around them. However, it is a really confusing task to choose the best fragrance which would enhance your aura. We have come up with a list of perfumes you won't regret buying-
Acqua Di Gio by Armani for him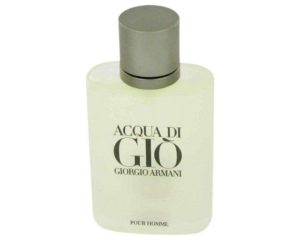 Acqua Di Gio is a very sexy fragrance that will take you to the shores of the Mediterranean Sea in just one spray. It is very sophisticated and masculine which will grab anyone's attention in a jiffy. Acqua Di Gio is like deriving the simplicity and finding the contrast of hot and cold. It is the fragrance that perfectly describes the collaboration of the black stone along with a crystal blue sea. It opens with fresh aqua accord and bergamot. The mid notes include aromatic tones of geranium, sage, and rosemary lay on the base of seductive patchouli and incense.
Davidoff Cool Water for her
This 90's classic scent has an aura of its own. No words can describe the freshness that this bottle holds. Apart from the fragrance, the color is also very appealing to the eyes. Davidoff Cool Water gives the idea of a modern mermaid emerging from the sea in a wave of freshness. Davidoff cool water woman captures the essence of voluptuous beauty. Its top notes include green and mint nuances along with lavender and coriander and a touch of rosemary. The heart notes are geranium, neroli, jasmine and the fresh sandalwood which underlines cedarwood, musk, amber and a hint of tobacco.
· Adolfo Black for him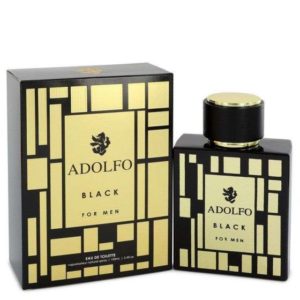 Adolfo Black was launched by the house of Adolfo Dominguez in the year 2005. This perfume has a spicy scent to it. The chic and classy bottle speaks for the fragrance itself. This long-lasting and versatile fragrance is perfect for your board meeting as well as your big date night. The scent opens with top notes of spicy ginger, fresh mint, floral lavender, and crisp lemon. The heart notes boast the fragrance of juniper, apple, geranium, and cardamom. The base notes consist of amber wood, tonka bean and vetiver giving this spicy fragrance a woodsy touch.
· Anna Sui Romantica for her
As the name suggests, this fragrance has the magical powers to ignite romance and Anna Sui Romantica has a very lively vibe to it. It is usually classified as a gorgeous floral and sensuous fragrance. The fragrance opens with romantic notes of bergamot, mandarin essence, sparkling pomegranate, and watery quince. Mid tones are those of rose de Mai, osmanthus absolute, jasmine petals and orange blossom followed by the freshness of water lilies and peony blossom. White Ceylon Cedarwood, sheer amber, Indonesian sandalwood, and creamy musk wrap up the romance as they are base notes
The abovementioned perfumes are not only some good fragrances but a treat to the eyes as well due to their elite packaging and distinctive bottles. We are sure that once you buy any of them, you will definitely keep on buying them even before the previous bottle is over.