Perfumes and Colognes are a remarkable thing in the world of beauty. But the abundance of strength, base notes, or top notes such as citrus, floral, or even woody notes to choose from makes it a bit difficult to find your signature perfume or perhaps cologne for that matter.
Women love to smell good; that's the reason why they look for the ideal fragrance. And most women will also agree that there's nothing better than a man that smells great. Signature scents for both men and women are timeless and wearable at any time. The main issue can be choosing a perfume from a recognized brand, designer, or worn by your celebrity.
Now it's entirely up to you to decide which one is best suited to your style & personality and enhances your swag or charm. Perfume or cologne should be an individual choice, according to his/her personality. Choosing the right fragrance for you can help you make any of your outfits more pleasing.
If you're shopping for perfume or cologne as a gift, how do you start? It can be confusing with so many perfumes and colognes to choose from and all the smells mingling together. A few minutes later, you're standing there with your nose in coffee beans & it all starts to run together, right? Well, never fear, at Awesome Perfumes, we always try to help you determine the perfect smelling perfumes and colognes for your near and dear.
There's an explosion of perfumes in the market. It is challenging to figure out top Perfumes and Colognes to wear next year. In this list of the best perfume and colognes to wear in 2021, we have put the best ones available in 2020 and will be there for you to buy at Awesome Perfumes next year as well.
We are here to help you find the best perfume for women and the best cologne for men by making yet another exciting list for you. In this blog, we're going to share our list of perfumes and colognes you have to try next year if you still haven't done so in 2020.
Top Colognes for Men to Wear in 2021
1. Paco Rabanne 1 Million Eau de Toilette Spray for Men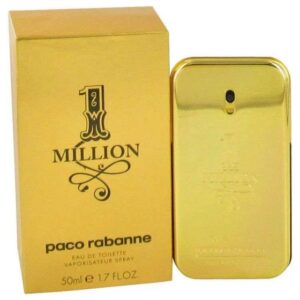 1 Million By Paco Rabanne has a very appealing scent. This seductive smell makes it quite famous among millennials, and Gen Z. Grapefruit, mint, & blood mandarin are among its famous fragrances. And other main features also include the leathery notes, cinnamon, and spicy notes. When you use it on formal occasions, you feel a sense of gratitude. It proves to be your best choice. This cologne is just magical, and it comes in beautiful packing. It is undoubtedly our customer's best choice.
2. Pheromones for Men Pheromone Cologne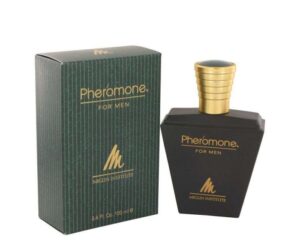 This fantastic product is here to complete your looks. This Eau De Cologne has a unique seductive smell, which will serve the fine function for you. This cologne is meant to cause an attraction and make you feel fresh. The primary features have increased its sale as it's a perfect blend of human pheromones. This cologne not only has a good smell, but it also attracts women, and on a lighter note, it might also help you to get laid. That is why it has a high demand. The smell stays up to 24 hours, which makes it a must-buy product. The exceptional packing also attracts the customers.
3. Creed Aventus Eau De Parfum Spray for Men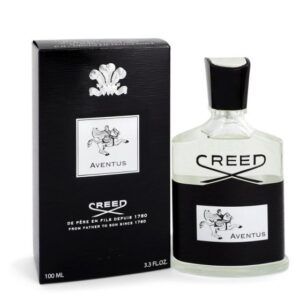 Creed Aventus is another fantastic product for the cologne range at Awesome Perfumes. This fine collection of fragrance makes you feel fresh & better, and it elegantly adds to your style. This cologne is undoubtedly a product you will like the most. The precise and handy packing makes a perfect display, and the black color adds to its qualities. If you select this for your awesome collection, it'll indeed become unique to you. It is manufactured in France, and it's used casually. The company named it Creed due to its crude qualities.
4. Acqua Di Gio Eau De Toilette Spray for Men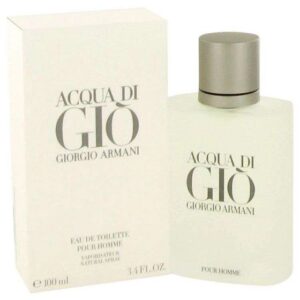 This cologne is heavily enriched with many qualities, which make it a perfect choice. The Armani range adds to its quality. It is a 100% original product, which provides you with a refreshing fragrance. The amazing bottle packing is also beautiful and adds to its features. The attractive gray color adds to its display, and it looks very apt on your dressing table. It is available in many notes, including orange, Lime, Mandarin, Jasmine, and Bergamot. This product proves to be an intelligent choice and can be used for both casual and formal occasions. The blend of multiple notes has a very refreshing fragrance.
5. Versace Man Eau Fraiche by Versace for Men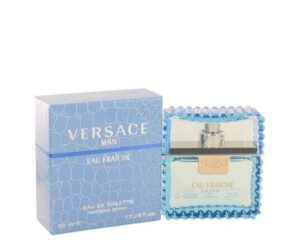 The Versace brand has a significant demand in the market. It is a fantastic product for daily use, that's why it is a very casual range product on this list. This cologne's fantastic blue color bottle makes it look even more attractive. It comes in different packaging, but the composition remains the same. The perfect blend of sweet & salty notes turns this fragrance into a refreshing one. So, get ready to buy this product only at Awesome Perfumes.
6. Armani Code for Men Eau De Toilette Spray by Giorgio Armani
Armani Code for Men Eau De Toilette Spray by Giorgio Armani is for the contemporary man. This cologne sophistically combines an irresistible citron cocktail of Bergamot scent & lemon. It also has soft notes of Olive Tree Blossom, warmed with Tonka Bean and Guaiac Wood Essential. The brand has chosen handsome Hollywood hunk Ryan Reynolds to embody the natural elegance and charisma of this classic and timeless seducer. You can use Armani Code on both formal and casual occasions. This amazing range of men's cologne will surely be a great choice.
Top Perfumes for Women to Wear in 2021
1. Chanel N°5 – Chanel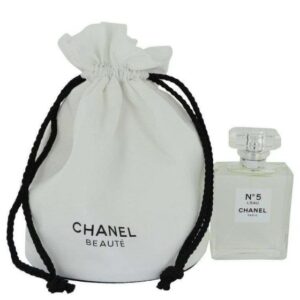 CHANEL N°5 is the best fragrance product that has been designed, especially for females. It was made by N°5 in 1921 and dedicated very essence to femininity. This scent is mysteriously loaded and has countless subtle facets. It has been radiating an extravagant floral richness to users for many years.
2. Opium Yves Saint Laurent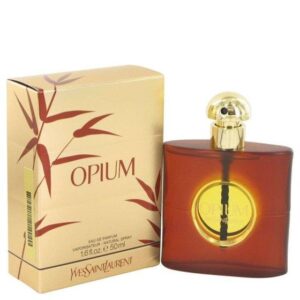 Opium by Yves Saint Laurent is a perfume that comes with quite a bit of enchantment, mystery, exoticism, and magic to allure users. It was introduced in 1977 by Opium, and after combining with Yves Saint Laurent's fragrance, it became this unique blend of redolence for women. It is made by keeping in view the female's hidden and untold emotions to fulfill their passion for scents and fragrances. This beautiful fragrance offers passionate ingredients that arouse the sense of rich spices, lush florals, and wood notes.
3. Red Door by Elizabeth Arden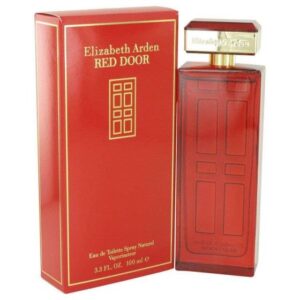 Red Door by Elizabeth Arden is an excellent perfume you can use for your routine outgoing activities. It was introduced in 1989 by Elizabeth Arden. The fragrance notes of the Red Door perfume are fantastic because it has orchids and red roses mixed with exotic flowers, honey & spice. All these ingredients make the Red Door a very sensual fragrance, and you can feel the love in the air when you spray it on.
4. J'adore by Dior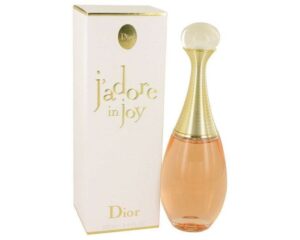 J'adore by Dior belongs to the floral family of fragrance. Its scent is a fruity floral that is made with keynotes of Ylang-Ylang, Damascus Rose & Jasmine. The company has designed it to serve women with a unique floral scent for wearing daily. It's an Eau De Parfum that offers exotic, floral-fruity notes to make you smelling great all day. You can enjoy an ultimate expression of femininity and luxury with the J'adore's redolence.
5. La Femme Prada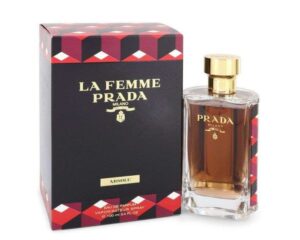 If you're looking for a modern floral scent that gives you an instant and long-lasting fragrance, this is it. La Femme Prada can provide you the desired outcomes at any time of the day. The Prada brand makes this perfume and pays tribute to a stunning flower known as frangipani. This perfume possesses spicy ylang-ylang tones mixed with beeswax & vanilla to enhance the scent and the fragrance itself.
Final Words on Top perfumes and Colognes For 2021
Everyone loves to smell good, which is why they are in search of perfume or cologne that is just perfect for them. However, you sometimes get lost when you need to find the ideal scent that suits your taste and personality. Browse our best-in-class collection, which, apart from the perfumes and colognes mentioned above, also includes fragrances from Hugo Boss, Calvin Klein, Burberry, Dolce & Gabbana, Gucci, and Hermes, among others. Try on these perfumes and colognes for the upcoming spring days and summer nights, and perhaps the winter chill of 2021.