As the weather gets colder, it's important to remember to change your perfumes and cologne as well. The cold, dry air of winter makes perfumes and cologne less likely to hover around you how it tends to in the warmer months. However, when choosing a winter scent, we at Awesome Perfumes can provide you with endless options.
Spicy scents can sometimes be overwhelming in the summer, but they become warm and inviting in the winter & help you stand out from the crowd. Whether you're looking for a splash of spice to warm up the chilly air around you or a winter cologne or perfume to wear before you cozy up with a loved one by the fireside, we have something for everyone.
To give you a head start on your search, we've put together a list of our favorite women's perfume and men's cologne for winter.
The cold, dreary nights of winter can feel never-ending, but when spring approaches and the days get longer, find a fragrance that can warm up those last winter nights and keep you feeling fresh into spring days. To get you started, Awesome Perfumes has all your favorite winter fragrances to help you beat the winter blues and gear up for spring. Read on to know more.
You'll Love These Winter Perfumes and Colognes
Shopping for perfume or cologne to wear in cold-weather opens up your possibilities. Warm and Spicy scents, which can feel overpowering in summer, are alluring and cozy in the cold air.
You can still keep things a little more mysterious if you try blending these classic notes with earthy, citrus, woodsy & fruity accords. Not only will it keep everyone guessing, but it'll also make your winter perfume or cologne versatile enough to last all season long. If you're on the hunt for a signature scent to fit your vibe, look no further than the list we have compiled for you.
As the weather starts getting cooler, the scents get warmer; that's the tradition, anyway. Winter fragrances are known for spicy, woody, or amber notes. Whereas summer scents have a fresh, floral lift, and fall fragrances lean more heavily into the cold category, preparing us for the musky and deep tones of winter. The best thing about these transitional colognes and perfumes is that most of them will work all year long.
If you're in the market for a winter fragrance with subtle warm notes, or if you're hunting for a year-round scent, try one of the following scents. All of them are the best perfumes and colognes you can sport this season.
Winter Fragrances for Women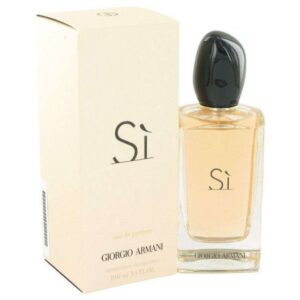 The balanced top notes of white cedarwood and Italian blackberries in Armani Si Perfume are sure to get you noticed. With an alluring base of vanilla patchouli and musk and long-lasting sillage, this perfume adds a dash of elegance to your winter outfit.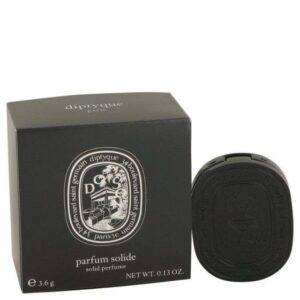 Do Son Perfume kicks the traditional floral scents up a notch. The perfume opens with a red rose, blue iris, and African orange flower. It then settles into middle notes of spicy light tuberose and pink pepper to create a lingering, tantalizing aroma – spritzes it on for an extra dose of femininity.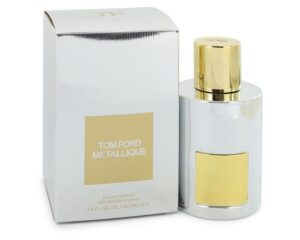 Powerful and refined, Metallique by Tom Ford, will keep them wondering. A complex blend of aldehydic, floral, spicy, and aromatic accords breaks away from the ordinary, and this scent is as bold and unique as the woman wearing it.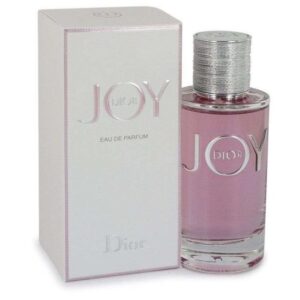 Always be on the brighter side with Dior Joy Perfume. Notes of jasmine, patchouli, sandalwood, and bergamot mingle for a fruity, earthy, and floral fragrance that's soft yet vibrant.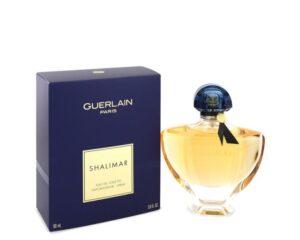 Guerlain's Shalimar Perfume features an eclectic, romantic blend. Its notes of cedar, mandarin orange, vetiver, leather, and Tonka bean will only make you think about the perfume you're wearing all day long.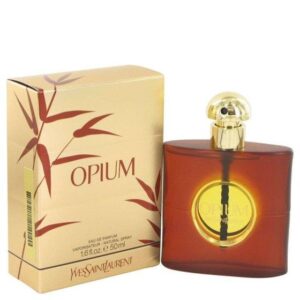 Perfumes by Yves Saint Laurent are famous for a reason, and Opium Perfume is no exception. This spicy, Oriental perfume is sensual and settles into heavenly base notes of vanilla, sandalwood, cedar, and amber.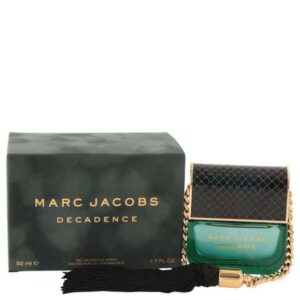 Unlike the floral notes of Marc Jacobs Daisy, Decadence is an intoxicating, velvety, and woody aroma that oozes sexiness and sophistication. If the bottle isn't enough to win you over, then it's heady, provocative aromas will undoubtedly win your heart as it combines succulent Italian plum with vetiver and warm papyrus woods.
Since its launch in 1921, Chanel has been synonymous with elegance & femininity. If you've never had the pleasure of wearing it, then you're missing out, but now is your chance. Boasting a floral bouquet accompanied by mandarin and vanilla, this timeless classic is incredibly sensuous and compelling.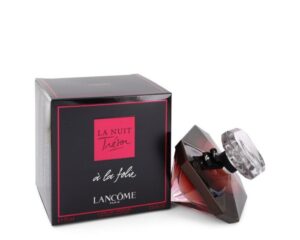 If winter had fragrance notes, it would consist of wild blackberry, patchouli, and vanilla. And it's those that make up Lancôme La Nuit Tresor. This divine scent fuses warm citrus with white floral to create an aroma that envelops your body in a rich, passionate, and exquisite aroma.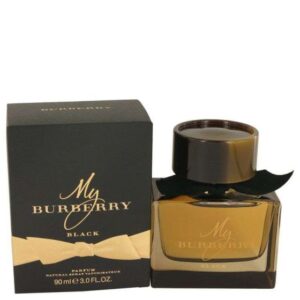 If one designer brand pops-up in your mind when you think of preppy styling, it's probably Burberry with its classic trench coats. My Burberry has all of that preppy styling by combining the wood-effect top with a more feminine bow. As for the perfume itself, if you could bottle the smell of London, this would be it. The primary scents are rose mixed with geranium, and it smells best in winter and spring when the air around you gets crisp and cold.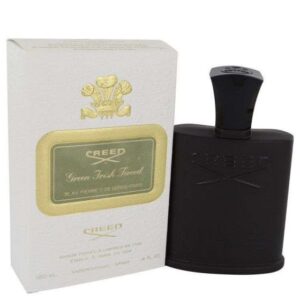 For the man who's always into sports, Green Irish Tweed Cologne by Creed will surely impress you. Luxurious and refreshing, this defining masculine scent combines violet leaves, Mysore sandalwood, ambergris, and French verbena.
2. Mémoire D'une Odeur Perfume by Gucci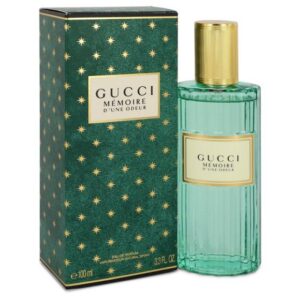 The Memoire D'une Odeur Perfume by Gucci perfectly captures fleeting moments in a bottle. Notes of chamomile and sweet almond merge with a base of musk for an elusive, arousing blend.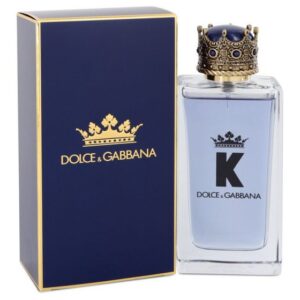 Feel like a royalty when you wear K by Dolce & Gabbana. An enticing blend of blood orange, pimento, vetiver, cedar, and juniper berries is sure to turn heads.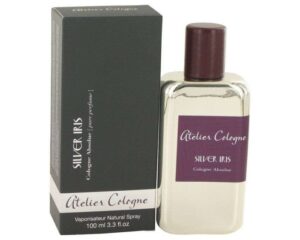 Warm, rich & juicy notes dance in the deep blend in this Silver Iris Cologne. The cologne opens with a refreshing kick of citrus notes and then dries down into a savory base.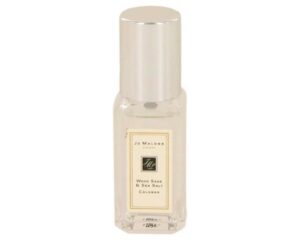 Marine-inspired scents aren't just for summer. The aquatic, woody notes of Wood Sage & Sea Salt by Jo Malone are stimulating and warm. Whisk yourself away to the seaside with notes of ambrette and grapefruit every time you spray it on.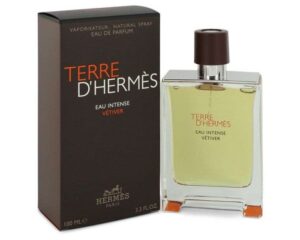 A darker, fresher interpretation of Terre D'hermes Cologne, Terre D'hermes Eau Intense Vetiver Cologne has amped up the woody and musty accords. Sichuan pepper, citrus & green bergamot balances out this fragrance to provide you a confident and robust blend.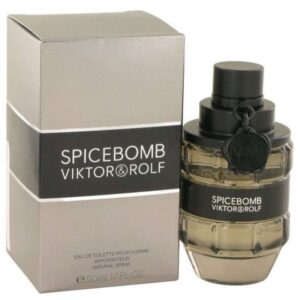 Bursting with the bergamot and pine elemi notes, Spicebomb paints a picture of Christmas Day. The spice cabinet heart also extends this before drawing us into a rich tobacco and leather base. The overall experience is remarkably festive in this Eau De Cologne and perfect for those cold winter mornings.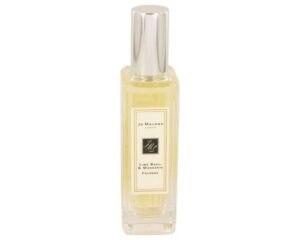 Jo Malone's Lime Basil & Mandarin Cologne is a cool and confident scent that evokes a Caribbean breeze, transporting you to a world of calm. Some of the cologne notes are Mandarin, Basil, Amberwood, and perfect for winter days.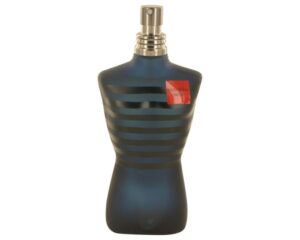 Although Ultra Male is more like a fall or an autumnal fragrance, it's still an attractive choice for winter thanks to its rich spice cabinet heart. Cumin, cinnamon, coriander, and Sage offer a sharp contrast to the cold air, and apart from that, the fruity opening is lively and brisk during winter.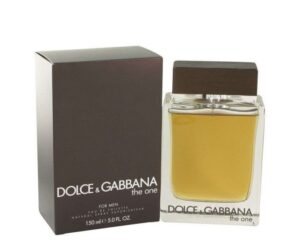 With a bittersweet grapefruit opening contrasted against fresh basil, The One by Dolce Gabbana is an intoxicating scent. The spicy heart notes evoke an exceedingly festive vibe with a lingering sweet neroli note, and the resulting smokey notes create a sweet vanilla pipe tobacco accord.