Finding that ideal perfume for men is a challenging task. Because everyone has a different style or taste for perfume scents, some of the sexiest smelling fragrances really stand out in the crowd. They are loved by most men & women.
What makes a good perfume for men?
A good perfume does not need to be sprayed much & lasts longer.
A good perfume will always get you good compliments
It smells attractive fairly & refreshingly.
Good Perfume makes you stand out in the crowd.
Good odors get your opposite sex's attention.

The scent of a good fragrance always improves your mood.
If you are looking for the Best perfumes, the first step is to forget the Gendered Label. Just go with your nose. Fragrance experts say there is no such thing as scents for women or men. Still, in this article, we will furnish you with the top 5 perfumes for men that will surely make your first impression last long & positive.
Firm handshakes & a sparkling smile are not the only ways to make a good impression. A fragrance can surely make you a bit more memorable, for better or for worse. Our sense of smell is processed by the olfactory bulb, located right next to the amygdala (which processes emotions) & the hippocampus (which helps form new memories). Choose the "right" one, & you have got a fresh signature scent that reminds people fondly of you. Go with one that's too overpowering & you risk being nicknamed Pepé Le Pew — non, merci.
Fragrances can convey a million moods, from relaxation & playfulness to authority & power. This is why choosing the right men's cologne is so essential. To ensure you put out the right olfactory signals, here is a rundown of the 5 best men's colognes of all time⁠, whether you need a fresh fragrance for everyday use or something dramatic & daring for those special moments.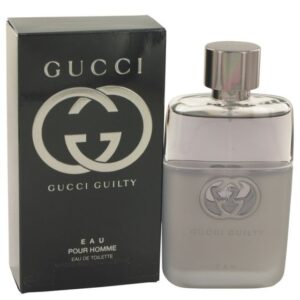 Gucci Guilty is the anti-conformist, hedonistic & extravagant fragrance that every bad-boy has been waiting for. It would suit any out & proud Casanova or pleasure-seeker. 
Think intense & spicy pink pepper & citrusy lemon top notes followed by heart notes of orange blossom impossibly seductive & romantic—alongside neroli & French lavender—finally, patchouli, covering you up in its woody fragrance like aroma, accompanied by ultra-masculine cedarwood. 
The vibe is modern, exotic & incredibly intense. Just as the name proposes, Gucci Guilty is an absolute guilty pleasure.  
Best for special occasions, especially date nights.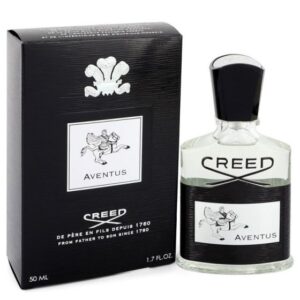 Creed delivers decadent fragrances that are favorites of celebrities such as George Clooney & Robert Redford. This is the scent of a natural-born leader. Think big, act boldly.
Inspired by the courage & heroism of Emperor Napoleon, Creed Aventus is full of energy & totally fearless—a scent that certainly makes its presence known. 
Contemporary & street-wise, Creed Aventus' men fragrance opens with the natural performers that are pineapple, blackcurrant, apple & bergamot. These combine with heart notes like juniper berries & patchouli, while dusky base notes call the final shots with musk & oakmoss. 
Best for wearing to the office for success, confidence & determination. 
AQUA DI GIO PERFUME FOR MEN BY GIORGIO ARMANI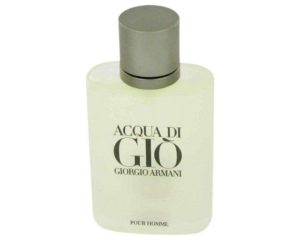 This is one of my favorite perfumes ever made for man. It has a masculine & powerful scent, spray this cologne & you will get compliments from people around you. You just need to spray it once & it lasts the whole day.
If you really want every female swooning over, you must try this fragrance. It just leaks success all over the place.
It makes you feel so confident & sexy. You can use Aqua Di Gio Perfume for work, parties, or any other occasion. I suggest you buy a more giant bottle of this fragrance, it will save you money.
Best for proving yourself as a true perfume connoisseur. 
BVLGARI AQUA PERFUME FOR MEN
This is again one of the best perfumes for summer. The fragrance has very clean & fresh overtones. However, the overtones are blended wonderfully with notes of spice that supplement much-needed warmth to the aroma. This perfume can be carried day or night. It is incredibly versatile & fits almost any occasion.
This perfume is very long-lasting, once you spray it on yourself, it won't fade away from your skin for at least 3 to 4 hours. Although the scent is strong & refreshing, it never smells overpowering or influential. 
The perfume is attractively packaged in a slim, turquoise blue bottle. The liquid of the perfume itself is straightforward. The bottle includes a silver top that prevents spilling & leakage & ensures easy portability.
Best for an instantly recognizable signature scent. 
VERSACE EROS EAU DE TOILETTE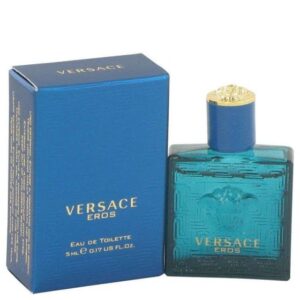 You're setting yourself up for success when you wear a fragrance named after Eros, God of love & son of Aphrodite. Romance will undoubtedly be in the air—or at least on your wrists⁠—when it comes to this scent from Versace. 
With its azure blue bottle & references to Greek mythology, even before you've taken the cap off, Versace Eros will whisk you away to idyllic sandy shores & summer love. 
The love affair continues with top notes of mint, green apple & lemon, followed by a warm embrace of tonka bean, geranium & ambroxan.
Base notes of Madagascan vanilla, vetiver, oakmoss & a mix of Virginian & Atlas cedar are there with the closing kiss. Eros is not a subtle scent. It is a heart-on-your-sleeve sort of fragrance—a real fragrant explosion. 
Best for: a romantic evening out.
CONCLUSION
While ordering your desired perfume, ensure that you look at the notes in the perfume & the alcohol content. Too much alcohol content can cause your skin to dry out & cause itchiness.
Choosing a fragrance can be a slippery slope. Most people are somewhat picky about the perfumes they wear. A perfume that smells great to one person might be revolting to someone else. The fragrance you choose to wear on your body is a very personal choice that reveals your personality.
Therefore, it's essential to choose wisely when selecting a fragrance for you. Try out Awesome Perfumes most popular & loved perfumes for men in this post to find a scent that meets all of your fragrance preferences.