If you smell good then you can retain the other person's attention for a longer span of time and keep them hooked. Finding a mesmerizing scent is a task in itself and we are here to make it easier for you.
Below is a list of fragrances that will keep him hooked!
McQueen Parfum by Alexander McQueen
This is the first-ever fragrance from the house of Alexander McQueen and this one is specially designed for the ladies who bloom in the dark. This classic scent takes a voguish vintage spirit and gives it a dazzling modern touch making it one of a kind. Mcqueen Parfum boasts the essence of three nights blooming flowers. Sambac jasmine is the fragrance of power and romance. It opens under the moon letting out a sweet aroma until the morning. Tuberose is the epitome of seduction and it is both glorious and forbidden. Ylang Ylang is the perfect scent of a quintessential morning. The bottle with gold feathers expresses the beauty of the traditional grace blended carefully with a modern flair. McQueen is a perfume with the sensibility of a niche fragrance and the grandeur of a big brand.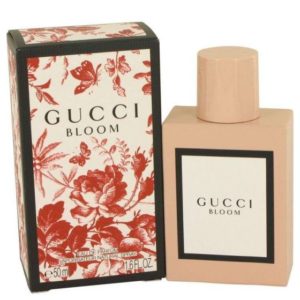 If you love floral fragrances and can't get enough of them then this is the one for you. You are going to fall in love at first spray with this scent. The fragrance is absolutely chic.
It is a scent designed to mark the vitality, authenticity, and diversity of women who are flourishing in an individual way. It has been curated by master perfumer Alberto Morillas under the direction of the House's Creative Director. Gucci Bloom is engendered to capture the rich scent of a blooming garden filled with an abundance of sweet-smelling flowers. Jasmine and tuberose have been combined with Rangoon Creeper to add to the fragrance. It is a unique flower discovered in South India that has been used for the first time in perfumery to create a rich and never before fragrance. It has the power to transport the wearer to an imaginary garden. It also imbues a floral edge to the fragrance.
Omnia pink sapphire by Bvlgari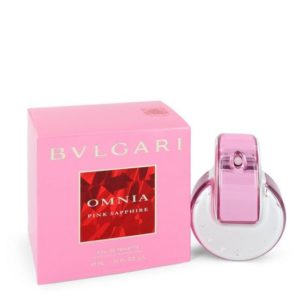 Bvlgari brings the excellence of its peculiar jewelry heritage to every fragrance. Every Bvlgari fragrance is an expression of luxury which captures the brand's elegance. Omnia Pink Sapphire Eau De Toilette is a zestful and enchanting scent which exudes the same sunny vibe as its color. It's the kind of fragrance that makes you feel happier as soon as you spray it on. It opens with sparkling citrus and pink pepper notes which invites you to indulge in unencumbered joy. The opening elixir then whisks your imagination to the faraway lands of Tahiti and Polynesia which is home to the delicate velvety frangipani and wild tiare flower, the floral heart of the fragrance. It wraps up with elegant white musk and deep anchor of vibrant wood.
Spell Bound by Estee Lauder
Spell Bound captures the intense magic of falling in love. It conveys passion, sensuality and the essence of femininity. "Spell Bound redefines sensuality and romance," said Evelyn Lauder. "With so many difficulties confronting us every day, we seek romance and fantasy as a new priority. We all want to fall in love again to which this perfume opens the doors."
The fragrance includes rose, Muguet and apricot along with orange blossom, cardamom and carnation in the heart wrapped up by the charismatic vanilla, amber, and sandalwood. Buy Now!