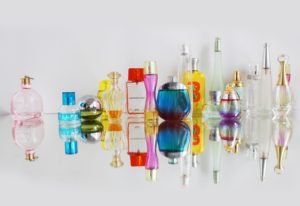 A fresh smelling cologne is a simple and elegant choice.
Whether you're searching for a clean and bright aroma, or something bolder; there a number of fresh-smelling colognes for men. However, deciding on the bottle can be tricky given the number of options there are available.
That's why we've eliminated the trouble of searching the top choices in the article below.
Tom Ford Oud Minerale
Tom Ford's Oud Minerale is a subtly cool smelling scent that men will love. The bottle is easy to wear throughout the day given its bright notes of salty seaweed, pink peppercorn, oud blend, styrax, and fir balsam. These ingredients are expertly mixed to create the airy scent that stands as a reminder of the sea and ocean.
Luna Rossa Black by Prada
The Luna Rossa Black by Prada is another fresh smelling cologne that was inspired by the water and sun. This is evident in the fresh ingredients that are used in the mixture such as bergamot and angelica. These bright top notes have been combined with more musky ingredients of patchouli, coumarin, and amber to perfectly balance the subtly bright aroma.
Armani Code
Celebrated among men, Armani Code is well-known for its light and airy aroma. The freshness comes from the blend of lemon and bergamot that has been balanced with the subtler notes of orange tree blossom, gulac wood, and Tonka bean to make for the fresh yet sexy scent that men will adore.
Kenneth Cole Mankind
Kenneth Cole's Mankind is a classic fresh scent that men of every age will enjoy. The bottle uses the brightness of cardamom, tarragon leaf, ginger and pineapple that's been mixed with more subtle aromas of cedar, vetiver, and cinnamon to give it a masculine edge.
Davidoff for Men Cool Water
Another bright and airy aroma that men will love to wear throughout the day is Cool Water by Davidoff. This bottle is both fresh and sharp as its been made using very simple yet flattering ingredients such as geranium, neroli, jasmine, and sandalwood. The base notes that are used include cedarwood, musk, amber, and tobacco to give it a more alluring undertone.
Calvin Klein Eternity for Men Aqua
Calvin Klein's Eternity for Men Aqua is a cool-smelling scent that will instantly brighten the look and feel of an outfit. The bottle is inspired by the freshness of water and the ocean which makes for a timeless and classic appeal.
The main notes in the bottle are comprised of chilled cucumber, citrus cocktail, water lotus, drenched green leaves, Szechuan pepper and mirabell that has been combined with the more masculine aromas of sandalwood, patchouli, and musk for balance.
Vera Wang for Men
This bottle by Verga Wang is a fresh smelling citrus scent that men will adore. The bottle expertly combines the sharpness of citrus with the more intense smells of tobacco and spice to make for a perfectly fresh yet seductive aroma. This combination was achieved with the use of green leaves and yuzu that's alongside warmer notes of leather, anis, and tobacco.
Jimmy Choo Man
Jimmy Choo's Man is another bottle that perfectly captures the brightness of fresh citrus. This has been accomplished with the use of honeydew melon, pink pepper, pineapple leaf, lavender, patchouli and suede that combine to create an easy yet refined scent for men.
Giorgio Armani Acqua di Gio
Another great smelling scent that men love for its freshness is Giorgio Armani's Acqua di Gio. This bottle was inspired by the beautiful town of Pantellerie which makes for its romantically fresh appeal. The fragrance was created with the use of bitter citrus, rosemary, sea nuances, pellucid hedione that will remind you of the Ocean.
Ultimately, there are a number of fresh smelling scents that men will love. Fresh scents are not only bright and simple, but their appeal is universal. If you're interested in selecting a fresh scent but would still like more information, consider speaking with a member of our team for help.
Image: Unsplash