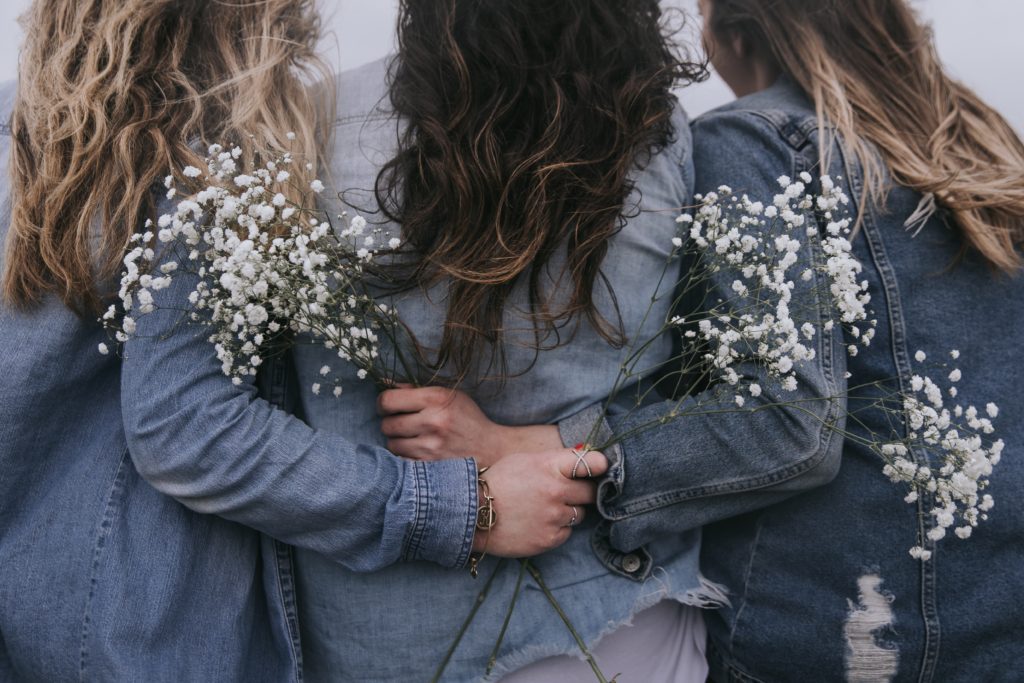 There are a number of great smelling scents that women can pick from.
It's important to feel confident in the way you smell by selecting a perfume that alluring. From fruity and light scents to darker and more seductive aromas; there are a number of favorites that women can choose.
However, picking a bottle can be difficult given the ever-changing brands and range of smells. We've outlined some of the most popular scents and what you can expect from the bottle.
Chanel Coco Mademoiselle Eau de Parfum
One of the most popular scents that women wear is Chanel's Coco Mademoiselle Eau de Parfum. This fragrance has been popular amongst women for a number of years given its fresh and feminine appeal. However, this lighter perfume does have bold oriental notes mixed in which adds some intensity to the smell.
The fresh appeal comes from the citrusy orange notes that are combined with jasmine and rose. Therefore, this bottle is perfect for a woman in need of a subtle yet bright fragrance.
Chanel Chance Eau de Toilette
Another favorite from Chanel makes the list is Chanel's Chance Eau de Toilette. This scent is most well-known for its classic floral notes that come from jasmine, pink pepper, and patchouli.
This scent is energetic and surprising because of how it evolves throughout the day.
Lancôme La Vie Est Belle
Lancôme's La Vie Est Belle is a surprisingly warm and sweet scent that is another classic favorite amongst women. Favored for its spicy notes the bottle's key ingredients include iris, praline, and vanilla that make the warmer tones. Ultimately, this bottle is both feminine and complex for its modern take on a women's scent.
Marc Jacobs Daisy Eau de Toilette
For a fruity and floral scent turn to Marc Jacobs Daisy Eau de Toilette. This bottle is chosen for its simplistic and clean scent that isn't overwhelming. The fruity tones that are mixed into the bottle come from the keynotes of strawberry, violet leaves, and jasmine.
This scent can evolve throughout the day to reveal the warmer undertones of sandalwood. Ultimately, making for a crisp and bright scent that can easily be worn by women everywhere.
Dolce & Gabbana Light Blue Eau de Toilette
The bold and intriguing scent of Dolce & Gabbana's Light Blue Eau de Toilette is another favorite. This bottle is known for its intensity that will appeal to women looking for a bold fragrance. The top notes come from citrus fruits, bluebell's and granny smith apples to make it both fruity and alluring for women.
Carolina Herrera Good Girl
Another fragrance that is popular is Carolina Herrera's Good Girl that is known for its warm take on classic floral scents. The keynotes of this bottle include tuberose, jasmine, and Tonka bean. Ultimately, mixing to beautifully create a warm yet feminine aroma.
Chloe Eau de Parfum
Chloe's Eau de Parfum is another scent popular among for its lighter floral notes. The powdery floral scent comes from peony, rose, honey, and cedarwood. Overall, making this fragrance perfect for women seeking a slightly different take on a classic.
Tom Ford Costa Azzurra Acqua
The bottle by Tom Ford (Costa Azzurra Acqua) is another popular scent amongst women for its fresh and bright smell. This is achieved from the notes of lemon, juniper berries, and myrtle oil. Plus, the base of cypress oil and pine tend to show more throughout the day. In turn, making for an intriguing yet bright scent that can easily be worn by women everywhere.
Viktor & Rolf Flowerbomb
Viktor & Rolf's Flowerbomb is commonly chosen by women for its warm and spicy notes. This bottle is intriguing because of its use of jasmine, orange blossom, and patchouli. Although the initial scent is quite floral, its warmer tones come from deep amber and vanilla that will show throughout the day.
Versace Yellow Diamond
The final fragrance that is popular amongst women is Versace's Yellow Diamond. This bottle is known for its bright and airy take on classic citrus scents. Women will enjoy the lighter notes that come from orange blossom, bergamot and pear sorbet that finish with more intriguing aromas of amber wood and mimosa. In turn, creating a feminine and charming scent that is sure to please.
Ultimately, choosing a perfume can be difficult given the number of fragrances to select from. However, this decision can be easier by simply selecting some of the more popular scents that women already wear. If you're unsure what scent is right for you to consider getting in touch with a member of our team who would be happy to help.
Image: Unsplash