Fashion district perfume is among the most highly sought-after types of fragrances in the world. They are fragrances that have been created by some of the most renowned boutique perfumiers in the industry. For those looking for a unique, one-of-a-kind scent, there are now many options when it comes to purchasing fashion district perfume. As such, Awesomeperfumes.com wants to provide customers with a range of top-notch quality and affordable fashion district fragrances.
In the fashion district, the most sought-after fragrances come from brands like Dior, Chanel, YSL, and Prada. These well-known names in the fashion industry continue to dominate the market with fragrances that are well-respected and immensely popular. Thanks to their level of craftsmanship and attention to detail, they are able to deliver beautiful and lasting scents that continue to be sold in high-end stores as well as in the fashion district itself.
These brands have been around for decades, creating and maintaining iconic scents that never go out of style. From the classic Chanel No. 5 to the intriguingly sweet YSL Black Opium, these fragrances represent the possibilities of unbridled luxury and elegance.
Fashion District Perfumes
The fashion district of any city is where high-end and fashionable brands are represented. Many of these same designer brands are now offering their own distinctive line of fragrances for customers to choose from. These fragrances are in many cases considered to be the epitome of fashion and luxury when it comes to perfumes.
The fashion district fragrances available on Awesomeperfumes.com represent the full spectrum of what is available in terms of fashion district perfumes, from classic scents from the venerable brands to more modern and playful scents from emerging brands. With so many fragrances to choose from, consumers can take comfort in knowing they can find a scent that perfectly captures their own personality and style.
Thanks to the way the fashion industry operates, many of these fragrances are often released in limited quantities and thus can be quite difficult to find. That is why Awesomeperfumes.com ensures that customers can find these hard-to-get fragrances with ease. Customers can discover scents from designer brands like Giorgio Armani, Salvatore Ferragamo, and Victoria Beckham.
High End Perfume Brands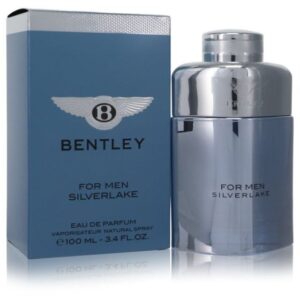 The fashion district has a variety of perfumes from luxury brands like Tom Ford, Burberry, and Gucci. These high-end brands are known for their exquisite scents, which can range from intense to delicate. The fragrances they create often experiment with various notes and ingredients to create breathtaking and evocative aromas.
These brands also focus on making their fragrances as luxurious as possible, using high-end ingredients that give their scents an exquisite quality. Thanks to the reputation they have established in the fashion district, these fragrances are highly sought-after and are considered some of the best when it comes to perfumes.
Awesomeperfumes.com understands the desire for luxurious perfumes and has gone out of its way to ensure that customers have access to the best and most exclusive scents from the fashion district. Customers can now find these luxurious and unique fragrances from designer brands like Armani, Givenchy, Calvin Klein, and Emporio Armani.
The fashion district and its renowned perfumes have long been the benchmark for what is considered to be luxurious and sophisticated. That is why Awesomeperfumes.com is dedicated to providing customers with access to these elite fragrances and ensuring they are delivered with the utmost quality. Visit Awesomeperfumes.com today to shop for the most exquisite high-end fashion district perfumes.