Winter brings colder temperatures and shorter days, but it's also a great time for self-care. One easy way to treat yourself is with a cozy scent that will put you in the mood for relaxation and rejuvenation. Here are our top 10 picks for January perfumes that deliver on warmer temperatures and special moments of indulgence.
Burberry My Burberry Blush: This classic floral fragrance features notes of rose petals and jasmine, with a hint of amber, to create an intoxicating aroma that's perfect for winter days. The soft pink bottle is the ideal accessory to add a touch of femininity to your vanity.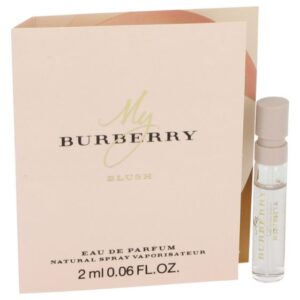 Jo Malone London Peony & Blush Suede Cologne: This romantic scent features peony, red apple, and suede notes for a luxurious winter aroma. The solid bottle is perfect for popping into your bag when you're on the go.
Guerlain L'Eau de Bien-Être: A zesty blend of bergamot, bitter orange, and white musk creates an energizing scent that instantly boosts your mood. The deep blue bottle makes this an elegant addition to any vanity.
Lancôme La Nuit Trésor Caresse: If you're looking for a cozy night in fragrance, this sweet gourmand scent is perfect. Notes of rose petals, raspberry sorbet, and musk combine for a delightfully indulgent aroma.
Viktor & Rolf Flowerbomb: This vibrant scent combines jasmine, patchouli, and orange blossom to create an alluring winter fragrance. The cheerful pink bottle will inject some brightness into your day.
Yves Saint Laurent La Nuit de L'Homme: This woody scent features intense notes of cardamom, lavender, and cedarwood for a sophisticated aroma that's perfect for special occasions or date nights. The bold black bottle adds a touch of distinction to any vanity or collection.
DKNY Be Delicious: If you're looking for an energizing scent, this fruity blend of apples, magnolia, and woodsy notes is perfect for winter days. The sleek green bottle makes it the ideal addition to any vanity.
Tom Ford Black Orchid: This earthy scent features rich floral notes of black orchid and patchouli that create a mysterious aroma. The elegant black bottle is perfect after an understated yet luxurious winter fragrance.
Michael Kors Wonderlust: With creamy white florals and hints of sandalwood and vanilla, this romantic scent creates an alluring atmosphere wherever you go. The beautiful pink bottle adds a touch of glamour to any collection.
Gucci Bloom Acqua di Fiori: For a vibrant yet sweet scent, this fragrance features notes of jasmine, tuberose, and sandalwood. The elegant white bottle makes it the perfect accessory for your vanity or bathroom shelf.
Conclusion:
Treat yourself to an indulgent winter scent this January with one of our top 10 picks for cozy perfumes. Whether you're looking for a romantic night in aroma or an energizing daytime scent, there's something here to suit any mood. So make January all about self-care with a luxurious new fragrance!
Awesomeperfumes.com has an amazing selection of high-quality fragrances and perfumes. Check out our website today to find your perfect scent!