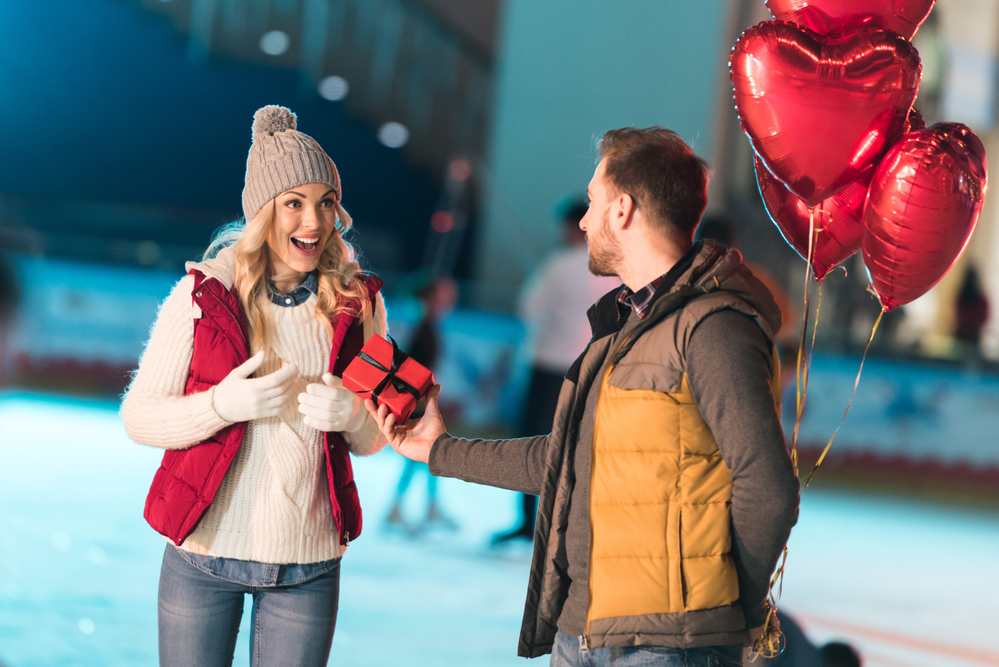 Valentine's Day is coming up, and everyone is in a rush to find the perfect gift for the women in their lives. Whether you want to surprise your wife, girlfriend, or mother – perfume is always welcome. This is especially the case when you're buying designer brands. Fortunately, you can buy brand name perfumes without spending a fortune at Awesome Perfumes.

Valentine's Day Discount Perfume Deals
Awesome Perfumes offers incredible deals on perfumes all year long, but this is especially useful for Valentine's Day. The top sellers are always in stock and ready to ship. If you're not sure what your sweetheart would like, you can also take a look at the gift selections we have available. We carry a large selection of brands to ensure that you find the one you're looking for. Take your time and browse ou inventory.
Get Free Shipping on Your Order!
For all orders over $59, you can also get free shipping anywhere in the continental United States. All orders are shipped out either on the same day or on the next business day to ensure you get your shipment as quickly as possible. It's best if you place your order now to allow for mailing time. This ensures that you can surprise your sweetheart in time for Valentine's Day. Please keep in mind that it usually only takes 5 to 8 business days for packages to arrive.
Why Perfume Is the Perfect Gift
Everyone loves gifts, whether it's Valentine's Day or not. But February 14th is a day you should always remember, because forgetting to get a gift that day is really going to backfire. Instead of going to the flower shop on the way home and getting a giant bouquet, you should do something different this year. Your sweetheart might expect a restaurant visit or a fancy box of chocolates, but buying her exotic perfume shows that you really put some effort into your gift – especially when you splurge on designer perfume.
Several things make perfume such a perfect gift? First of all, there are lots of options. There are many different fragrances available to choose from, and one can never really have too many of them. It doesn't matter if she already has a cupboard full of fragrances, because it's always fun to try out a new scent. Every time she wears it, she'll be thinking of the one who gave it to her. That's a gift that keeps on giving.
Second, perfumes can be matched to the recipient by their personality type. There are delicate fragrances that match the feminine type but there are also bolder scents that may appeal to energetic or outgoing people. If you're not sure which one to get, you can browse our selection and read some of the descriptions. In many cases, the design of the box gives you an idea of the perfect intended recipient. And whichever option you end up choosing – she'll appreciate the thought behind it.
Third, giving someone a new fragrance makes a nice surprise. She won't be expecting a new perfume. This is an exciting opportunity for your loved one to try something new, especially if they've worn the same fragrance since high school. The great thing is that you don't even have to spend a lot of time wrapping perfume, because it already comes in very attractive packaging. All you need is a little gift bag. If you want to impress her even more, add a little handwritten card.
Last but not least, buying perfumes at Awesome Perfumes is an effortless and quick shopping experience. Simply make your selection and place your order – and you're done! You don't have to stand in line or wonder which gift basket to pick up. Ordering perfume from us is also much better than having to go to the department store and being questioned by salespeople. And you get all this at the lowest possible price.
Designer Brands at a Discount
Obviously, you want to get credit for giving a beautiful and thoughtful gift. That means you want to buy a name brand perfume instead of getting a cheap knock-off brand from the store. Unfortunately, designer brands can be very expensive. At Awesome Perfumes, your loving gesture doesn't have to break the bank. You can find a variety of discount designer perfume brands at reasonable prices. In fact, all of our brands are sold at a significant discounts. And yet we only sell the real deal – no imitations or knockoffs. Visit us online today!