Everyone deserves to feel beautiful and special, and there's no better way to do that than with a luxurious scent. Hayari fragrances have been delighting wearers for years with their unique combination of quality ingredients and exquisite fragrances. Here's a closer look at why Hayari is the perfect choice when you want to make an impression.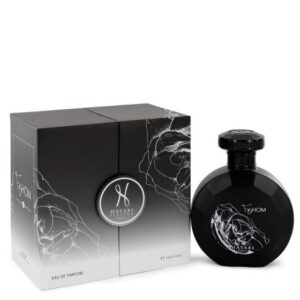 Why Choose Hayari?
Hayari has won awards for their outstanding perfumes since their debut in 2010. They offer an array of scents from floral notes like peony and jasmine, to more exotic ingredients like sandalwood and patchouli. No matter your preference, there's something for everyone in the Hayari fragrance collection. Each bottle is handmade in France by master perfumers, ensuring only the highest quality product reaches customers.
The Benefits of Wearing a Signature Scent
It's no wonder why so many people turn to Hayari fragrances—wearing a signature scent can have numerous benefits! Some studies even show that certain smells can evoke memories or emotions—just one spritz of your favorite scent can completely change your mood or attitude towards something. Signature scents also act as personal markers; if someone gets a whiff of your distinct fragrance, they may be able to recognize you without ever having seen you before!
Where to Buy Your Favorite Perfume
You don't have to break the bank on a bottle of perfume or cologne either—awesomeperfumes.com offers up to 80% off select items from top brands like Hayari! You can find all your favorite scents available online from awesomeperfumes.com, plus get free shipping on orders over $75! Get ready for compliments galore with one of these luxurious fragrances today!
Conclusion: Now that you know all about Hayari, it's time for you to make an impression with your own signature scent! Whether you prefer fresh florals or musky spices, each fragrance from this luxury brand will make sure you stand out in any crowd. With awesomeperfumes.com, you don't even have to worry about breaking the bank—get up to 80% off select items plus free shipping on orders over $75! Shop now and find your new go-to scent with Hayari today!