Have you ever wanted to feel luxurious and glamorous? Now you can with a new line of fragrances from Bentley! These high-end scents will make you feel like a million bucks without having to break the bank. All of the fragrances in the collection are inspired by the luxury car brand and feature unique and sophisticated scents that are sure to turn heads. Let's take a look at why this new line of fragrances is so special.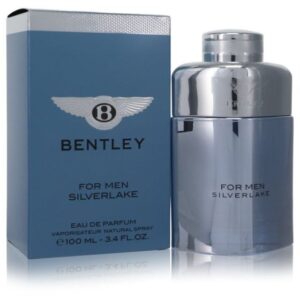 The Scents
Each fragrance in the Bentley collection is designed to capture the essence of luxury and sophistication. From fresh citrus notes to woody, musky aromas, these scents have something for everyone. Some popular choices include 'Frosted Lemon', which features light lemon notes with hints of ginger and mint; 'Red Amber', which has woody top notes balanced out by spicy pepper; and 'White Orchid', which brings together floral tones with sweet vanilla. Each scent is unique yet timeless, making them perfect for everyday wear or special occasions.
The Packaging
As you would expect from a luxury brand like Bentley, each fragrance comes in an elegant bottle that exudes style and sophistication. The bottles feature matte black caps, sleek labels, and gold accents that evoke images of opulence and wealth. It's no wonder why these fragrances make such great gifts for any occasion! Whether you're looking for something special for yourself or someone else, these fragrances will be sure to impress.
Price Point
One of the best things about this collection is the price point – all of these fragrances are incredibly affordable! You can purchase any one of them from awesomeperfumes.com at up to 80% off their regular retail price. That means you can enjoy a luxurious scent at an unbeatable price – what could be better than that? Plus, if you sign up for Awesome Perfumes' newsletter you can get even more deals and discounts on your favorite items!
Conclusion:
If you're looking to treat yourself or someone else to an unforgettable experience then look no further than Bentley Fragrances! These luxurious scents will make anyone feel pampered while still being affordable enough that they won't break the bank. With their timeless aromas, beautiful packaging, and unbeatable prices there's no reason not to give them a try today! Visit Awesome Perfumes now and take advantage of their discounted prices before they're gone!