Few names are as iconic as Britney Spears regarding fragrances. Since launching her first fragrance, Curious, in 2004, Britney has released more than 25 perfumes—with each one embodying a different facet of her vibrant persona. From the sweetly feminine Fantasy to the bold and daring Midnight Fantasy, there is something for everyone in the Britney Spears fragrance collection. Let's take a closer look at some of these iconic scents and explore why they have been so popular with fans for over 15 years.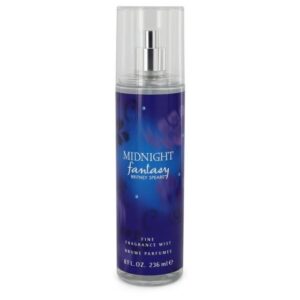 Fantasy by Britney Spears
Fantasy by Britney Spears is a light, fruity-floral scent that perfectly balances sweet innocence and playful sensuality. The top notes of this fragrance include lychee, kiwi, and quince. At its heart lies jasmine and white chocolate orchid, while base notes of musk and orris root give it an airy finish. If you're looking for a lighthearted fragrance that will complement your everyday wardrobe perfectly, this is the perfect choice!
Midnight Fantasy by Britney Spears
If you're looking for something with just a touch more edge than Fantasy by Britney Spears offers, you'll love Midnight Fantasy! With its deep berry notes blending into dark plum and iris flower accords at its heart, this mysterious yet alluring scent will definitely turn heads wherever you go. Vanilla-infused musk rounds off this seductive blend perfectly. This perfume is ideal for those nights when you want your fragrance to make a bold statement!
Hidden Fantasy by Britney Spears
If you love hidden gems or surprise endings in movies then Hidden Fantasy by Britney Spears is the perfect pick for you! Its top notes of coconut milk and luscious peach nectar are as sweet as candy while middle notes like night blooming jasmine give it a hint of floral elegance. Base notes such as amber crystals add warmth to this otherwise cool blend which makes it perfect for wearing during cooler months.
Conclusion: Whether you prefer sweet scents or more complex fragrances with multiple layers, there's no doubt that the iconic collection of perfumes from Britney Spears has something for everyone! From lighter daytime picks like Fantasy to darker evening scents like Midnight Fantasy and Hidden Fantasy—there is something here to match any mood or occasion. So if you haven't tried out any of these amazing fragrances yet—what are you waiting for? Head over to awesomeperfumes.com today to get up to 80% off on select items from the entire range!