As we approach the 2023 holiday season, the world of fragrances is poised to delight our senses with exciting new trends and classic favorites. Whether you're seeking the perfect gift or looking to update your own fragrance collection, staying in the know about the latest scent trends is essential. Join us on a fragrant journey as we explore the scents that will define this holiday season and where you can find them, including the exquisite offerings available at AwesomePerfumes.com.
Cozy and Comforting Notes
The holiday season is synonymous with warmth, comfort, and nostalgia. This year, fragrance enthusiasts can expect to see an emphasis on cozy and comforting notes that capture the essence of the season. Ingredients like vanilla, amber, and tonka bean will take center stage, creating scents that wrap you in a comforting embrace. These fragrances are perfect for both gifting and wearing during holiday gatherings.
Sustainable and Eco-Friendly Scents
In 2023, sustainability continues to be a driving force in the fragrance industry. Brands are increasingly focused on using responsibly sourced ingredients and environmentally friendly packaging. Consumers are becoming more conscious of their environmental impact, and fragrances that align with eco-conscious values are gaining popularity. When you visit AwesomePerfumes.com, you can explore a selection of sustainable and eco-friendly scents that let you enjoy luxurious fragrances with a clear conscience.
Exotic and Spicy Accords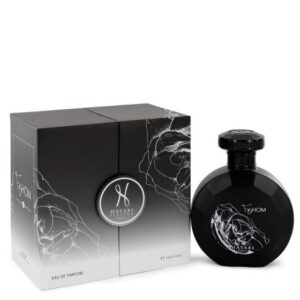 For those looking to add a touch of adventure to their fragrance collection, exotic and spicy accords will be a highlight of the 2023 holiday season. Think cardamom, saffron, and black pepper – these ingredients will infuse fragrances with a sense of mystery and intrigue. These bold and captivating scents are perfect for making a statement at holiday parties and special occasions.
Floral Revival
While floral scents are often associated with spring, 2023's holiday season will witness a revival of floral fragrances with a winter twist. Perfume brands are blending traditional floral notes with unexpected elements such as woods and gourmand accords. The result is a fresh take on classic florals that adds an elegant touch to your holiday scent collection. Explore the floral offerings at AwesomePerfumes.com to discover unique and enchanting options.
Niche and Artisanal Perfumes
Niche and artisanal perfume houses continue to captivate fragrance connoisseurs with their unique and often limited-edition scents. The 2023 holiday season presents an opportunity to step outside the realm of mainstream fragrances and explore hidden gems. These exclusive fragrances offer a chance to make a personal statement and stand out from the crowd. Visit AwesomePerfumes.com to explore a curated selection of niche and artisanal scents that will leave a lasting impression.
Gender-Neutral Fragrances
2023 marks a significant shift toward gender-neutral fragrances. Perfumes and colognes are increasingly designed to be inclusive, appealing to individuals of all genders. This trend reflects a broader societal move towards celebrating individuality and self-expression. At AwesomePerfumes.com, you'll find a range of gender-neutral fragrances that allow you to choose scents based on personal preference rather than societal norms.
Aromatherapy and Wellness
In a world filled with stress and uncertainty, aromatherapy and wellness-focused fragrances are gaining prominence. Scents infused with essential oils like lavender, eucalyptus, and frankincense aim to soothe the mind and promote relaxation. These fragrances are perfect for self-care during the hectic holiday season, allowing you to unwind and find inner peace.
Limited-Edition Holiday Collections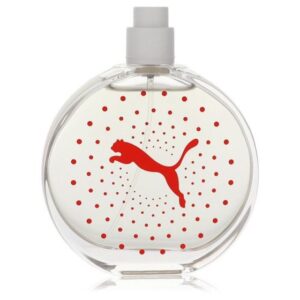 Many perfume brands release special holiday collections featuring festive packaging and scents tailored for the season. These limited-edition offerings are highly sought after by fragrance enthusiasts and collectors alike. When you explore AwesomePerfumes.com, you'll have the opportunity to discover these unique holiday collections, adding a touch of magic to your gift-giving and personal fragrance selection.
Personalization and Customization
Customized fragrances are gaining popularity as individuals seek to create scents that are uniquely theirs. Whether you're crafting a personalized perfume as a heartfelt gift or designing one for yourself, this trend adds a personal touch to the holiday season. At AwesomePerfumes.com, you can explore customization options to create a fragrance that perfectly embodies your style and preferences.
Nostalgic Scents
Nostalgia plays a significant role in fragrance trends, especially during the holiday season. Brands are revisiting classic scents and reimagining them with a modern twist. Wearing a fragrance that evokes cherished memories can be a heartwarming experience during the holidays. Explore the nostalgic scents available at AwesomePerfumes.com to find fragrances that transport you back in time while keeping you in style.
Conclusion
As we approach the 2023 holiday season, the world of fragrances offers a diverse and exciting array of trends to explore. Whether you're drawn to cozy and comforting scents or crave the exotic and spicy, there's a fragrance trend to suit every mood and occasion. AwesomePerfumes.com provides a curated selection of fragrances that align with these trends, allowing you to discover scents that resonate with your personal style and preferences. Embrace the magic of fragrance this holiday season and let it be a part of your celebrations, whether you're gifting or indulging in your own olfactory journey. Happy holidays and happy scent-sational discoveries!