The holiday season is a time of joy, love, and giving. It's the perfect opportunity to show your appreciation for the special women in your life, whether it's your partner, mother, sister, or a close friend. What better way to express your sentiments than by gifting a luxurious perfume? Perfume is not just a fragrance; it's an experience, a memory, and a symbol of thoughtfulness. In this article, we'll guide you through the art of choosing the perfect perfume gift for her this holiday season, and we'll also introduce you to AwesomePerfumes.com, where you can find a wide selection of exquisite fragrances.
Understanding Her Preferences
The first step in selecting the perfect perfume gift is to understand her fragrance preferences. Perfumes are highly personal, and what smells delightful to one person may not appeal to another. Here are some tips to help you gauge her taste:
Observe Her Current Collection: Take a look at her existing perfume collection. This can provide valuable insights into her preferred fragrance families (e.g., floral, oriental, woody) and brands.
Ask Subtle Questions: Engage her in casual conversations about her favorite scents or memorable perfume experiences. This can give you clues about her fragrance preferences without giving away your gift plans.
Consider Her Lifestyle: Think about her lifestyle and daily activities. Does she prefer light and fresh scents for daytime, or does she lean towards more intense and sensual fragrances for evening wear?
Allergies and Sensitivities: Be mindful of any allergies or sensitivities she may have to certain fragrance ingredients. This will help you avoid selecting a perfume that might trigger adverse reactions.
Choosing the Right Fragrance Family
Perfumes can be categorized into various fragrance families, each with its own distinct characteristics. Here are some popular fragrance families to consider:
Floral: Floral fragrances are dominated by the scent of flowers like roses, jasmine, and lilies. They are often associated with femininity and romance.
Oriental: Oriental fragrances are rich, warm, and often spicy. They can include notes like vanilla, amber, and exotic spices, creating a seductive and luxurious aura.
Woody: Woody fragrances feature scents like sandalwood, cedarwood, and patchouli. They are earthy and grounding, making them a great choice for those who enjoy nature-inspired scents.
Fruity: Fruity fragrances are characterized by notes of fresh or juicy fruits like apple, peach, and citrus. They are vibrant and energetic.
Gourmand: Gourmand fragrances often incorporate edible notes like vanilla, caramel, or chocolate. They are sweet and indulgent, ideal for those with a sweet tooth.
Citrus: Citrus fragrances are zesty and refreshing, typically featuring notes of lemon, lime, or bergamot. They are perfect for a clean and invigorating scent.
Exploring Perfume Brands
Once you have an idea of her fragrance preferences and the fragrance family she might prefer, it's time to explore different perfume brands. AwesomePerfumes.com is an excellent place to start your search. They offer a curated selection of top-notch perfumes from renowned brands, ensuring quality and authenticity.
Consider some of these esteemed perfume brands:
Chanel: Known for its timeless and elegant fragrances like Chanel No. 5, Chanel offers a range of scents suitable for sophisticated women.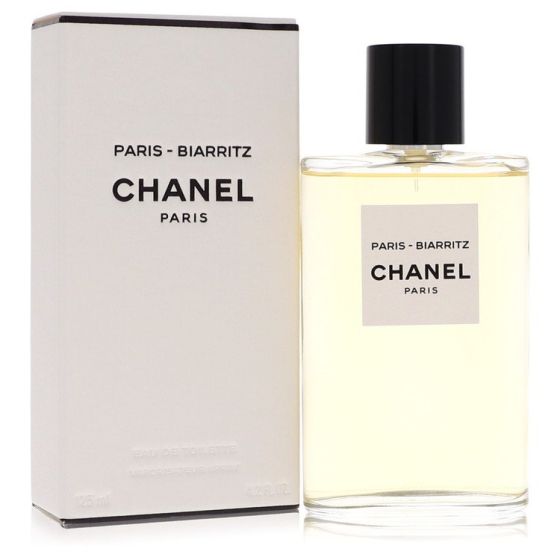 Dior: Dior boasts a collection of iconic perfumes, including Miss Dior and J'adore, which are perfect for those who appreciate luxury.
Jo Malone: Jo Malone's fragrances are known for their simplicity and versatility. With a wide variety of scents, you can find one that matches her personality.
Creed: Creed is synonymous with luxury and craftsmanship. Their fragrances are often inspired by historical events and royal families.
Gucci: Gucci offers a diverse selection of perfumes that cater to various tastes, from floral to oriental.
Yves Saint Laurent: YSL's fragrances are known for their bold and sensual character, making them ideal for confident and modern women.
Exploring Perfume Notes
Delving deeper into the world of fragrances, you can consider specific perfume notes that align with her preferences. These notes are the individual scents that make up a perfume's composition. Here are some popular perfume notes and the emotions they evoke:
Rose: Symbolizing love and romance, rose notes are classic and timeless.
Vanilla: Vanilla is warm and comforting, evoking feelings of happiness and nostalgia.
Sandalwood: Sandalwood notes are earthy and calming, perfect for someone who enjoys a grounded and serene atmosphere.
Citrus: Citrus notes are refreshing and energetic, ideal for those who appreciate a burst of vitality.
Jasmine: Jasmine is associated with sensuality and elegance, making it a great choice for special occasions.
Considering the Occasion
The occasion for gifting the perfume should also influence your choice. Is it a romantic gesture for a significant other, a thoughtful present for a close friend, or a heartfelt gift for your mother? Consider the following:
Romantic Occasions: For romantic occasions, opt for seductive and passionate scents with floral or oriental notes.
Friendship: Choose a versatile and universally appealing fragrance that suits various settings and moods.
Maternal Love: For your mother, select a perfume that evokes warmth and comfort, perhaps with notes of vanilla or sandalwood.
Sampling and Testing
Before making your final decision, it's essential to sample and test the perfumes you're considering. Many department stores and perfume boutiques offer sample sizes or testers. Allow her to try different scents on her skin to see how they interact with her body chemistry. Perfume can smell different on each person due to individual body chemistry, so it's crucial to ensure the fragrance complements her uniquely.
Wrap It Up Beautifully
Once you've chosen the perfect perfume, make the gift even more special by wrapping it thoughtfully. Consider elegant gift wrapping, a heartfelt note, or a personalized touch. Presentation adds an extra layer of appreciation to your thoughtful gesture.
Conclusion
Selecting the perfect perfume gift for her this holiday season involves understanding her preferences, exploring fragrance families and brands, considering specific notes, and factoring in the occasion. AwesomePerfumes.com provides an excellent platform to discover a wide array of exquisite perfumes from renowned brands. By following these steps and putting in a little extra effort, you can give her a gift that not only smells amazing but also conveys your love, appreciation, and thoughtfulness during the festive season. Make this holiday season unforgettable with the gift of fragrance.