Acqua Di Parma is an Italian luxury brand that has been in existence since 1916. It began with its signature fragrance, Colonia, which was created by perfume maker Carlo Magnani. Acqua Di Parma has become a symbol of refinement and elegance throughout Italy and around the world. Its products are timeless icons of Italian craftsmanship and style, making them highly sought after by connoisseurs.
History: This iconic brand was founded in 1916 by perfumer Carlo Magnani in Parma, Italy. He wanted to create a unique fragrance inspired by the natural beauty of his hometown, and so he set out to capture its essence into an exquisite scent – Colonia Eau De Parfum. This legendary cologne quickly became beloved by Italians and soon became a symbol of Italian elegance. As demand for the scent grew, Acqua Di Parma began producing other products such as soaps, candles, and leather goods.
Today, Acqua Di Parma is still one of the most renowned luxury brands in the world. Its products are associated with the highest quality and timeless style that can be found in its fragrances, home scents, body care items, and even menswear accessories. The company continues to create limited-edition collections every year to keep up with changing trends while staying true to its classic roots. With each product bearing an unmistakable mark of Italian sophistication and craftsmanship, Acqua Di Parma remains an iconic symbol of Italian luxury today.
Colonia Intensa – This intense and sensual scent blends citrus notes of bergamot and mandarin with a sweet heart of orange blossom, jasmine petals, and precious woods.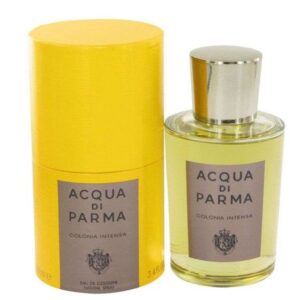 Blu Mediterraneo Arancia di Capri – A warm, seductive fragrance that evokes the vibrant energy of the Mediterranean Sea with its bright orange flower notes combined with Cedarwood, Vetiver, and Patchouli.
Muschio Bianco – An earthy scent characterized by rich Green Tea leaves and delicate Jasmine accords that are rounded out by base notes of Musk and Sandalwood.
Colonia Pura – This light and airy scent is a modern take on classic Colonia with its bright citrus top notes, sweet heart of rose petals, and woody base notes.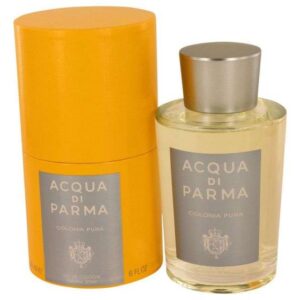 Magnolia Nobile – A sophisticated floral fragrance that combines the delicate sweetness of magnolia blossoms with creamy vanilla and oriental sandalwood.
No matter what your preference may be, Acqua Di Parma has something to offer every connoisseur of luxury. Its products are timeless icons of Italian style and craftsmanship and make the perfect gift for any special occasion. With its unique fragrances, home scents, body care items, and menswear accessories – Acqua Di Parma is sure to impress even the most discerning of tastes.
By choosing Acqua Di Parma, you can be sure that your purchase is a timeless symbol of Italian elegance and luxury. Whatever the occasion, Acqua Di Parma will make it special.
Awesomeperfumes.com has a wide range of Acqua Di Parma products available for you to choose from. Shop now and discover the timeless luxury of Acqua Di Parma!
Happy shopping! 🙂