Ajmal is a leading Middle Eastern fragrance line with an extensive collection of aromatic and exotic scents. Founded in the 1950s by perfumer Abdul Sattar Ajmal, the company has since become synonymous with quality fragrances crafted from rare natural ingredients. From traditional ouds to modern musks, each scent carries its unique story – capturing a moment in time and transporting you away to distant lands.
What makes Ajmal fragrances so special? Firstly, their expertly blended formulations are made using only the finest raw materials from all over the world. Secondly, they are renowned for long-lasting scents that linger throughout the day. Finally, they combine ancient techniques with modern perfumery, creating timeless classics and contemporary blends that evoke many emotions.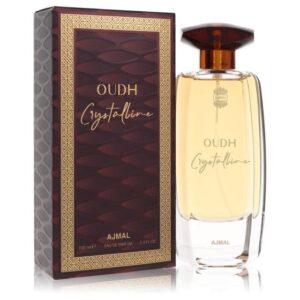 Ajmal fragrances are special – their unique, luxurious scents entice the senses and provide a lasting impression. Whether you're looking for something classic or something new and exciting, Ajmal has a scent to suit every occasion. So explore the collection and discover your perfect aroma. Let Ajmal take you on an aromatic journey.
Top 5 Ajmal fragrances:
Musk Al Aswad – a unisex scent that combines woody and musky notes with honeyed apricot, sandalwood, and bergamot.
Oudh Mubakhar – an intensely fragranced oud with top notes of cardamom, cinnamon, and lavender, followed by middle notes of rosewood and jasmine, finishing off with base notes of saffron and ambergris.
Amber Elixir – a sweet floral blend that combines orange blossom absolute, patchouli essence, and vanilla extract to create a delightful aroma.
Dehn El Ood – an exotic oud fragrance that starts sweet but develops into a warm and woody aroma.
Black Musk – a sophisticated scent that exudes an air of mystery and seduction, combining intense musk notes with a hint of bergamot and sandalwood.
Make Ajmal fragrances part of your daily routine and discover the magic within each bottle. From rich ouds to fresh florals, there is something for everyone in this exquisite collection – so explore today and find your perfect smell!
Why do people love Ajmal Fragrances?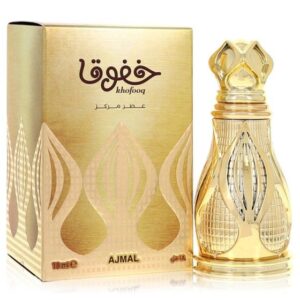 Ajmal fragrances are beloved by men and women worldwide for their exquisite craftsmanship, quality ingredients, and captivating scents. People love Ajmal because its fragrances are timeless classics – they evoke a wide range of emotions and transport you to faraway lands with just one spritz. They also last longer than most other fragrances, making them an ideal choice for those who want their scent to linger throughout the day. Finally, Ajmal fragrances have been crafted using ancient techniques blended with modern perfumery, ensuring that each bottle is truly unique. With so much to offer, it's no wonder people adore Ajmal!
Awesomeperfumes.com has the biggest collection of Ajmal fragrances online. Shop now and explore the world of Ajmal – you never know what scent you'll find!
Ready to enter the wondrous world of Ajmal? Then try one (or more!) of their exquisite fragrances today. Whether you're looking for something classic or something new, you can find it at Awesomeperfumes.com! So go ahead, explore the collection, and discover your perfect aroma. Let the magic begin!