Gucci perfumes have a long-standing reputation for being some of the most popular and sought-after fragrances on the market. From fresh and fruity scents to classic and exotic aromas, there is sure to be something to suit everyone's tastes in Gucci's expansive range of perfumes.
History:
The classic Gucci fragrance, Gucci No.1, was launched in 1974 and has been popular ever since. It's a timeless chypre floral scent with green and fruity top notes and powdery base notes of sandalwood and musk.
Here are our top 10 picks of the most popular Gucci perfumes:
Gucci Bloom: This light and floral scent contains notes of jasmine bud, tuberose, osmanthus flower and Rangoon Creeper – creating an alluring aroma that will make you feel sophisticated yet playful at the same time.
Gucci Guilty Pour Femme: The intense mix of pink pepper and red fruits is the key behind this mysterious yet seductive scent.
Gucci Bloom Eau de Parfum: A deep and intense reincarnation of the classic Bloom, this captivating scent is sure to make you stand out in any crowd.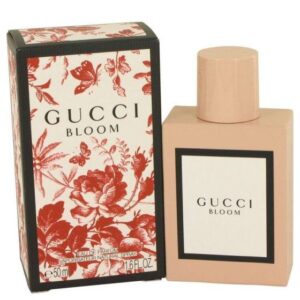 Gucci Bamboo: This sophisticated blend of exotic flowers and white musk create an alluring scent that is perfect for any occasion.
Gucci Flora Gorgeous Gardenia: The intoxicating aroma of gardenia petals combined with notes of orange blossom and sandalwood will fill any room with its uplifting aroma.
Gucci Premiere: An elegant woody oriental fragrance containing hints of bergamot, leather and musk, Premiere is perfect for any glamorous evening affair.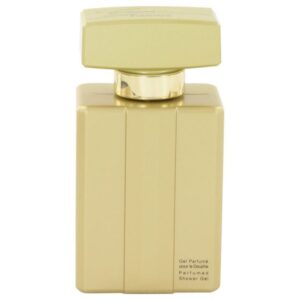 Gucci Eau de Parfum II: The perfect balance of fresh and lively notes, this feminine scent will make you feel beautiful and confident all day long.
Gucci Bloom Nettare di Fiori: An intense infusion of tuberose and jasmine petals gives this sweet yet spicy aroma a truly mesmerizing quality.
Gucci Flora by Gucci Gracious Tuberose: This exotic blend of tuberose, orange blossom and sandalwood makes for an exciting and powerful scent that's sure to turn heads.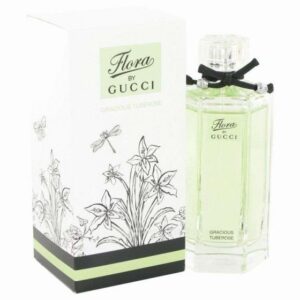 Guilty Black Pour Femme : With its mix of pink pepper, red fruits and patchouli, this sensual fragrance will make you feel like the ultimate seductress.
With an array of different scents to choose from, these top 10 Gucci perfumes are sure to tantalise your senses and keep you smelling amazing all day long! So go ahead and pick one -you can't go wrong!
Awesomperfumes.com has the best Gucci perfumes at the lowest prices online. Shop now and save!