Paul Sebastian fragrances have been a popular choice among fragrance enthusiasts for years. Founded in 1979 by Paul Sebastian, this fragrance house has become renowned for its subtle yet sophisticated scents. In this blog post, we'll take a look at some of the classic Paul Sebastian fragrances and discuss why they are so popular today.
Paul Sebastian Designer Cologne for Men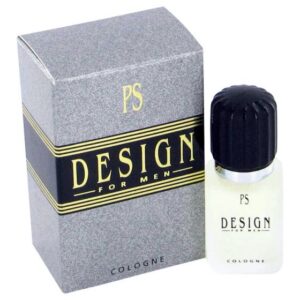 Paul Sebastian's original cologne for men was released in 1979 and has remained one of the company's most popular fragrances ever since. Its classic blend of citrus, spices, and woods create a timeless scent that is perfect for any occasion. It is particularly well suited to evening wear, where its spicy base notes can really shine through. The cologne also features subtler top notes of bergamot and sandalwood that make it perfect for everyday use as well.
Paul Sebastian Eau de Toilette For Women
In 1985, Paul Sebastian released its first eau de toilette designed specifically for women. This scent is a light floral with subtle hints of green tea and jasmine that give it an elegant finish. It is ideal for daytime wear due to its delicate nature, but can easily be layered with other fragrances in order to create a more sophisticated evening look. The combination of floral and green notes creates an airy feel that makes it perfect for warmer months or special occasions such as weddings or parties.
Paul Sebastian Private Number Collection
The Private Number Collection is the newest addition to the Paul Sebastian family of fragrances. These scents feature unique blends of exotic spices and rare aromatics that evoke feelings of luxury and sophistication. Each scent in the collection has been carefully crafted by master perfumers to create an aroma that is unforgettable yet understated at the same time. The scents range from woodsy oriental musks to light florals with hints of spice—there's something here to suit everyone's tastes!
Conclusion:
Paul Sebastian fragrances are known around the world for their timeless elegance and quality craftsmanship. From their original designer cologne to their luxurious Private Number Collection, there's something here to appeal to every taste and budget. If you're looking for a new signature scent or simply want to try something new, be sure to check out what Paul Sebastian has to offer! Buy now at awesomeperfumes.com and get Upto 80% off on your purchase!