Shopping for a great new perfume can be a difficult task, especially when looking for something unique, without settling for a generic scent. If you're looking for a unique and luxurious perfume, Gritti provides a unique alternative that you can get online.
Gritti Perfume
Gritti is based in Venice, Italy, offering a unique line of European-inspired cologne and perfumes. Gritti is proud to be a part of the culture of Venetian craftsmanship, and its products are steeped in the same values and traditions of craftsmanship.
The fragrance line of Gritti offers a variety of distinct scents, each designed to express the aromas of Venetian tradition. Gritti's fragrances are made with some of the finest ingredients available, which are specially selected and crafted to create the perfect perfume. Each perfume by Gritti has a unique scent of its own, inspired by the local flora and fauna of Venice.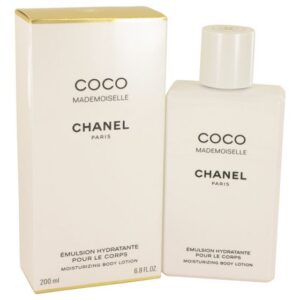 The signature scent of Gritti is "Le Monde de Gritti", a fresh and clean fragrance with top notes of lavender, rose, and oud, followed by a warm and woody base of sandalwood and cedarwood. This fragrance is perfect for anyone looking for a classic scent with a sophisticated twist.
The Gritti line also offers more complex scents for those who prefer a unique and daring perfume. "Cupola di San Marco", for example, is an oriental-spicy fragrance that is as unique as it is elegant, with top notes of bergamot and cardamom, with a heart of patchouli, cedarwood, and cinnamon, and a sweet base of tonka bean. This perfume is for those who enjoy something that stands out from the crowd.
European Perfume
Gritti perfumes are the perfect luxury addition to any perfume collection. With its exquisite scents and unique bottles, Gritti fragrances are sure to be cherished and enjoyed for years to come. The brand offers a variety of European-inspired fragrances, each crafted with a dedication of artistry, creating a product that is both beautiful and luxurious.
Gritti provides an amazing opportunity to get an authentic European perfume experience right in the comfort of your own home. Shopping for a Gritti perfume online is an easy and convenient experience. Gritti offers a wide selection of perfumes that can be ordered and shipped to your door.
No matter which Gritti perfume you choose, buying online from awesomeperfumes.com gives you the satisfaction of knowing that you're getting a high-quality product from a reliable source. From its entrancing fragrances to its classic bottles, Gritti is sure to provide a unique and luxurious perfume experience that will last for years.