Ralph Lauren fragrances have been a beloved part of the fashion world for decades. Since its introduction in 1978, this luxurious brand has been a staple in the beauty industry, offering an array of scents and products to suit any taste. But why is Ralph Lauren so popular? Let's take a look at what makes this line of fragrances so special.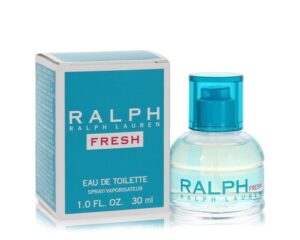 Ralph Lauren is renowned for its luxury items and product quality, but what really sets their fragrances apart from other brands are the unique scent combinations they offer. Each fragrance is designed to be fresh, yet sophisticated, with subtle hints of warm spices and musk that linger on the skin for hours. From citrusy eau de toilettes to exotic floral perfumes, each scent is crafted to be timeless yet modern. With notes ranging from vanilla and jasmine to sandalwood and amber, there's something for everyone in the Ralph Lauren collection.
Another reason why Ralph Lauren fragrances are such a hit among customers is their affordability. While these products are made with high-quality ingredients, they're still available at prices that make them accessible to many different people. Whether you're shopping for yourself or looking for a gift for someone special, you can find something within your budget in this collection. Plus, when you shop at Awesomeperfumes.com you can get up to 80% off select items!
Conclusion:
Ralph Lauren fragrances are beloved by many because of their high-quality ingredients and unique scents that leave an impression wherever you go. Plus, their affordability makes them accessible to anyone who wants to enjoy luxurious beauty products without breaking the bank. So if you're looking for a timeless scent that won't go out of style anytime soon, check out awesomeperfumes.com and see what Ralph Lauren has to offer! Get up to 80% off select items today!