Perfumes and eau de parfum have been used for centuries as a way to add a unique scent to an individual's wardrobe. From sweet, floral fragrances to deep and complex scents, there are countless options available on the market today. With so many different choices, it can be overwhelming to choose one or two signature scents that will work with your personal style and taste. To help you out we've put together a list of 10 top perfumes and eau de parfums that stand out among the rest. Each of these luxurious fragrances has something special to offer and is sure to make you feel confident in your own skin!
1) Jo Malone London Nectarine Blossom & Honey: This sweet, floral fragrance is perfect for those who want a light and airy scent. It's a great choice for day or night wear, as the notes of nectarine blossom, honey and peach blend together perfectly to create an unforgettable aroma.
2) Viktor & Rolf Flowerbomb: If you're looking for something truly unique, this spicy-floral blend of patchouli, jasmine and freesia is sure to captivate your senses. Its powerful yet delicate notes will leave you feeling like the center of attention all night long!
3) Tom Ford Black Orchid: The stunning combination of black truffle, ylang-ylang and bergamot make this one of the most iconic perfumes on the market. Its sensual and mysterious scent is perfect for special occasions, as it will definitely turn heads!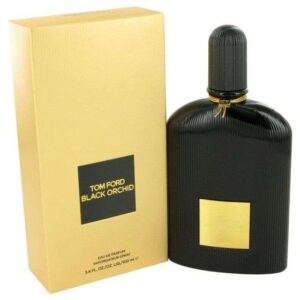 4) Chanel Coco Mademoiselle Intense: This classic fragrance has been around for years and is a must-have for any lady's perfume collection. The combination of jasmine, orange blossom, patchouli and rose give this scent its irresistible charm.
5) Marc Jacobs Daisy: If you're looking for something fresh and fun, this light floral scent is sure to do the trick. With notes of wild strawberry, violet leaves and gardenia, this delightful aroma will have everyone wanting more!
6) Gucci Guilty: For those who want something daring and sexy, this intoxicating blend of pink pepper, patchouli and amber is exactly what you need. It will leave the room with a lingering scent that's sure to make an impression!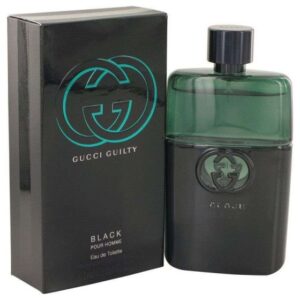 7) BVLGARI Omnia Crystalline: If you prefer a more subtle scent, this one is perfect for everyday wear. The notes of balsa wood, lotus flower and nashi pear give it an elegant and feminine vibe that's sure to last all day long.
8) Lancome La Vie Est Belle: This beautiful fragrance has been around since 2012 but continues to be one of the most popular perfumes on the market. Its combination of iris, jasmine and orange blossom make it the perfect choice for any occasion.
9) Dolce & Gabbana Light Blue: This timeless scent is a favorite among many ladies, as its zesty blend of lemon, apple and jasmine will make you feel like you're walking through an Italian garden. It's perfect for anyone who loves a bright, light scent!
10) Yves Saint Laurent Black Opium: If you prefer something more mysterious and sultry, this decadent fragrance with notes of vanilla, coffee and white flowers is sure to do the trick. Its bold yet subtle aroma will have everyone mesmerized!
Awesomeperfumes.com has the best prices for the perfumes and eau de parfum mentioned above. For the perfect signature scent, check them out today!