Vera Wang is a renowned fashion designer who has made her name in the fashion world with her iconic designs. She is also known for her signature fragrance range, which has been popular around the globe since its launch in 2002. This article will explore the history of Vera Wang fragrances and their contribution to modern beauty culture.
History:
Vera Wang's foray into the fragrance world began in 2002, when she launched her first scent, named simply "Vera Wang." This scent was an instant success and sparked a trend of luxury fragrances that has since become a cornerstone of modern beauty culture. The scent was followed by several other successful fragrances such as Princess, Lovestruck, and Embrace. Each of these fragrances is associated with different experiences and emotions to make them even more personalized.
Innovation:
Over the years, Vera Wang has continued to innovate her range of fragrances, introducing new scents that focus on evoking certain feelings or memories for its wearers. In 2009, she launched a series of limited-edition fragrances each inspired by a different emotion – love, desire, joy, and passion. These fragrances continue to be popular today and remain some of the most sought-after scents in the market.
Top 5 Vera Wang Fragrances:
Vera Wang: This is the original scent that started it all and remains a classic, featuring top notes of bergamot, freesia petals, and pink peony with a heart of magnolia and jasmine, and a base of sandalwood and musk.
Princess: A light, floral scent perfect for everyday wear, Princess features top notes of water lily and apple blossom with a heart of sheer florals and a dry down of amber and woods.
Lovestruck: Sensual yet playful, this fragrance features an opening blend of lychee mousse, guava nectar, and gorgoza fruit, as well as mid notes of lily and tuberose with a dry down of sandalwood and musk.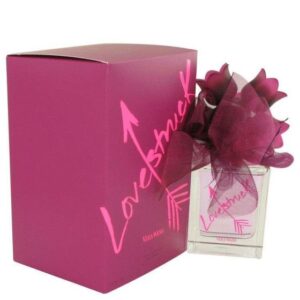 Embrace: A warm, oriental scent that blends notes of vanilla orchid, apricot blossom, and jasmine petals with mid notes of juicy fruit and a base of sandalwood and patchouli.
Truly Pink: This sweet, fruity scent features an opening blend of apples, pears, red currant, and raspberry with mid-notes of violet leaf absolute and rose petals for a feminine touch. It's finished off with a base of sandalwood, cashmere woods, amber crystals, and vanilla cream.
Conclusion:
Vera Wang fragrances have become a staple in modern beauty culture, with their timeless scents that are both luxurious and wearable. From her original scent to the limited-edition fragrances inspired by different emotions, there is something for everyone within this iconic range. If you're looking for a classic or something more unique, Vera Wang fragrances make an ideal choice. With their stylish and sophisticated scents, these fragrances will surely become the perfect addition to any beauty collection.
Awesomeperfumes.com has a wide selection of Vera Wang fragrances to choose from. Give one a try today and experience the luxury of Vera Wang!
Happy Shopping at Awesomeperfumes.com! 🙂