Barcelona is an enchanting city with so many things to explore. One of these is its wonderful selection of perfumeries! From classic and traditional to modern and innovative, Barcelona has it all when it comes to finding the perfect scent. Here are 10 of the best perfumeries in Barcelona that you should check out during your stay.
Perfums de Barcelona: Located on Gran Via in Barcelona's historic Gothic Quarter, Perfums de Barcelona offers a wide range of fragrances for both men and women from prestigious brands like Dior, Prada, Gucci, and Armani. As well as selling those famous scents, they also specialize in creating their unique creations – some true masterpieces!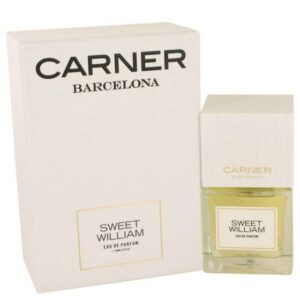 Flor del Mar: This boutique perfumery is situated in the heart of Barcelona and specializes in creative, artisanal fragrances inspired by the Mediterranean Sea. With its exotic and unique scents, it's sure to give you an unforgettable olfactory experience!
The Barcelona Perfume Library: Founded in 2001, The Barcelona Perfume Library has a comprehensive collection of niche and rare fragrances worldwide. They also offer personal consultation services to help you find your perfect scent.
Els Lledoners: Established in the 1950s, Els Lledoners is one of Barcelona's oldest perfume stores and offers a fantastic selection of high-quality fragrances for men and women. They also have a wide range of cosmetics, body lotions, and other perfumed products.
The Art of Scent: Located in Barcelona's beautiful Eixample district, The Art of Scent is one of the city's most innovative perfume stores. Offering exclusive collections from world-renowned brands like Clive Christian, Annick Goutal, and Creed, it is sure to satisfy even the most discerning perfume enthusiast!
Flor de Primavera: This traditional perfumery was founded in 1920 and has sold its exquisite scents ever since. Here you'll find an extensive selection of some of the best-known international fragrance brands and their unique creations.
Sol y Luna: This Perfumery specializes in organic and natural fragrances, making it a great choice for those looking to make an eco-friendly purchase. With over 500 scents to choose from, you'll surely find something that suits your taste!
Perfumes di Palau: Located in the beautiful Barri Gotic district, this family-owned business has been delivering luxury perfumes since 1965. Here you can find some of the most exclusive fragrances available while enjoying excellent customer service too!
La Casa de las Esencias: Founded in 1974, La Casa de las Esencias offers a wide range of fragrances from the most popular international brands. They also have a great selection of body lotions and soaps that make perfect gifts!
The Nose: This innovative perfumery is known for its original scents inspired by Mediterranean landscapes, history, and culture. Their signature scents are made with only natural ingredients and offer an unforgettable olfactory experience!
So if you're looking for an unforgettable scent in Barcelona, don't forget to check out these ten best perfumeries! Whether you want something classic or modern, you'll surely find something to your taste! Happy shopping!