Finding the perfect fragrance for yourself can be a difficult task. But when it comes to what scent women love to smell on men, certain options stand out from the rest. Here are 10 colognes that women find irresistible!
Dior Sauvage: This light and woody cologne have hints of bergamot and spicy pepper, creating a unique yet masculine aroma. Women love how it's not too overpowering but still adds a touch of confidence to your look.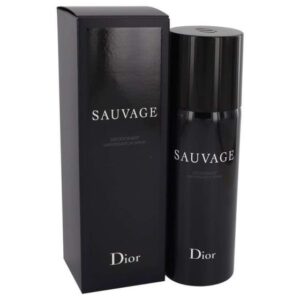 Tom Ford Tobacco Oud: If you're looking for something with more depth, this is the one for you. Its mix of smoky tobacco and oud wood makes it a timeless classic that will never go out of style.
Bleu de Chanel: With its blend of lemon, pink pepper, and labdanum, this cologne is as fresh as it is sophisticated. Not too strong but still mysterious, it's an all-around winner for the modern man.
Yves Saint Laurent La Nuit de L'Homme: This seductive scent pairs notes of cardamom and lavender with hints of cedarwood and vetiver, creating a spicy yet warm aroma that women find irresistible.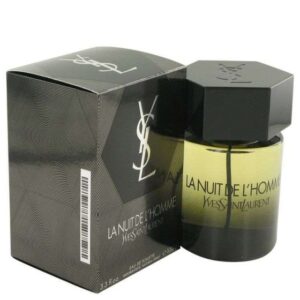 Gucci Guilty Intense Pour Homme: For those who like something daring yet subtle, this intoxicating fragrance has notes of pink pepper and orange blossom, with a base of patchouli and musk to give it an edge.
Prada Luna Rossa Carbon: This is the perfect everyday fragrance for men who want something light yet interesting. Its mix of bergamot, lavender, spearmint, and labdanum is sure to leave a lasting impression.
Versace Pour Homme Oud Noir: If you're looking for something more exotic, this one is for you. Its combination of oud wood, tonka bean, and cardamom makes it both sophisticated and mysterious—all in one bottle!
Hugo Boss Bottled Intense: This one is hard to beat for a classic yet modern scent. With its blend of apple, cinnamon, and sandalwood, it's sure to make you stand out from the crowd.
Givenchy Gentlemen Only Intense: This bold cologne has notes of sandalwood and patchouli that create an unforgettable aroma that women love. It's perfect for the man who wants something original yet timeless.
D&G The One: Last but certainly not least, this scent combines grapefruit and ginger with hints of vanilla and amber for an overall sweet yet mysterious aroma. Women can't help but be drawn to it!
Conclusion:
Finding the right cologne can be a daunting task. But when it comes to finding the scent women love, these 10 colognes will make you stand out from the crowd. With their unique and irresistible aromas, everyone wants to get closer!
Awesomeperfumes.com has a wide selection of these and other colognes sure to make you irresistible. Visit us today!
We'd love to help you find your perfect scent!
For more information on the best colognes for men, check out our blog post here: (insert link) or follow us on social media for updates and offers. We look forward to hearing from you soon!