If you're an avid perfume lover, you know how difficult it can be to keep the same scent all year. Staying true to one fragrance is tough, from trying out new fragrances to switching up your signature scent with the changing season. So why not start 2021 off with a fresh batch of perfume resolutions? Here are 2023 Perfume Resolutions You Won't Break for the New Year!
Invest in high-quality, natural perfumes: Natural perfumes tend to last longer and provide a more nuanced or complex scent than conventional synthetic perfumes. If you have the budget, shop for natural fragrances made from essential oils and plant extracts that will stand the test of time.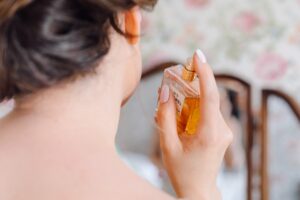 Find a signature scent and stick to it: Don't be afraid to invest in a classic scent like a floral, musk, or amber-based fragrance that you can wear daily. Develop an attachment to your signature scent so you won't feel tempted to switch things up too much.
Invest in higher-end fragrances: High-end perfumes often come with more intense smells and better quality ingredients than drugstore fragrances. Try out some of the top designers from around the world, such as Dior, Chanel, and Guerlain, for exquisite scents you'll treasure for years to come.
Segment your fragrances for different occasions: Some are best suited for evening or formal wear, while others can be worn during the day. Select a few scents and rotate them depending on the occasion to keep things interesting.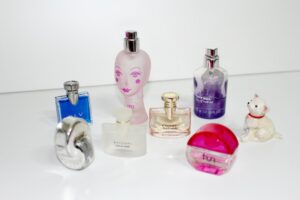 Expand your scent palette: If you're stuck in a rut with your usual go-to's, try out some new smells that may surprise you! Think outside of your comfort zone by experimenting with unusual notes such as cedarwood, patchouli, tobacco, and even leather to create unique fragrances you can call your own.
Experiment with layering different scents: Layering is when two or more fragrances are blended to create an entirely new smell. This is a great way to create a unique, one-of-a-kind fragrance that's yours.
Spritz your signature scent before you leave the house: There's nothing like walking into a room immediately associated with a particular scent. Make sure you always have your go-to fragrance on hand so you can use it as an extension of your personality wherever you go!
Conclusion:
Making perfume resolutions for the new year doesn't have to be hard or expensive. With these seven easy tips, you can make 2021 the best-smelling year yet. So take some time to explore and experiment with different fragrances, find your signature scent, and wear it proudly! Cheers to a fragrant 2021!