Azzaro Chrome is a classic, timeless fragrance that has been around since 1996. It was created by renowned French perfumer Loris Azzaro. This iconic scent is known for its vibrant, citrusy top notes and masculine woody base notes. It is the perfect choice for any man who wants to leave a lasting impression and exude confidence and success.
Top Notes:
The top notes of Azzaro Chrome are bright and invigorating with zesty citrus scents like bergamot, lemon, mandarin orange, and neroli. Together, these notes create an uplifting yet sophisticated scent that will energize you all day.
Heart Notes:
Azzaro Chrome's heart lies in a powerful blend of floral notes such as jasmine, rose, lily-of-the-valley, and geranium. Spicy and woody middle notes like cinnamon and sandalwood balance these delicate florals.
Base Notes:
The base notes of Azzaro Chrome consist of warm, earthy aromas like vetiver, oakmoss, patchouli, tonka bean, and musk. Together these scents create a masculine yet alluring aroma that will linger on the skin for hours after application.
Top 5 Azzaro Fragrance:
Azzaro Chrome: This timeless classic is perfect for any man who wants to make a lasting impression. It has an invigorating blend of citrus and top floral notes and warm, earthy base notes.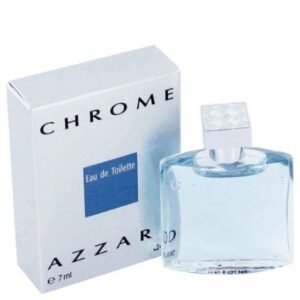 Azzaro Wanted: This scent has a vibrant, sexy vibe thanks to its intense top notes of ginger and cardamom, along with the middle notes of lavender and cedarwood.
Azzaro Chrome Intense: This fragrance is for those looking for something more intense than the original Chrome. It has a bolder blend of citrus, floral scents, and deeper base notes like patchouli, sandalwood, and tonka bean.
Azzaro Silver Black: This modern scent has a strong and edgy aroma thanks to its top notes of vetiver, pepper, and bergamot. It also contains sweet middle notes like jasmine, cocoa, and cedarwood.
Azzaro Jetlag: This fragrance is for the modern traveler who needs a scent that will last through long flights and jet lags. Its blend of zesty citrus scents, warm spices, and woody base notes create an unforgettable aroma.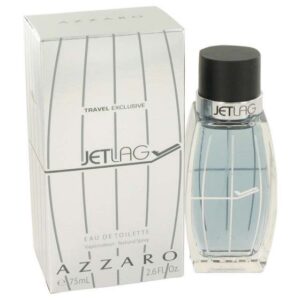 Conclusion:
Azzaro Chrome is the perfect scent for any man looking to make a lasting impression with his classic yet sophisticated style. Its vibrant top notes and woody base notes create an invigorating aroma that will stay on your skin all day. Azzaro is sure to have a scent that will suit any man's personality and lifestyle. Try one of the five bestselling Azzaro fragrances today!
Awesomeperfumes.com has a wide collection of Azzaro perfumes in India at the best prices. Shop now!