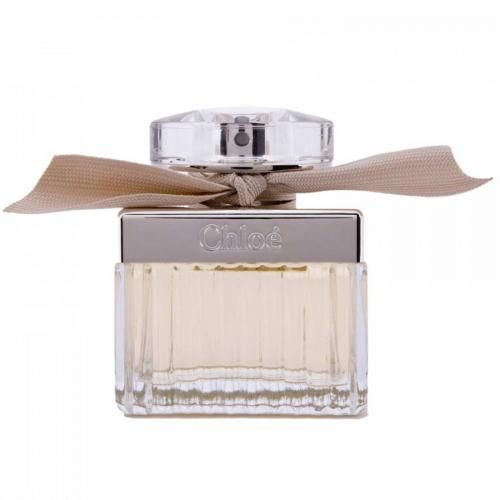 Whether you're shopping for yourself or trying to find a gift for a special woman in your life, it's fun to try out something new. Many women have a few favorite scents, but almost all of them enjoy getting a new perfume. To ensure the recipient appreciates the gift, you may want to do a little bit of research first. We've done all the hard work for you and selected a list of the top 5 perfumes for women. We sell the original fragrances at Awesome Perfumes, but we bring them to you for a fraction of the retail price.
Signature by Chloe
This Eau de Parfum was created by Amandine Marie and Michel Almairac and launched in 2008. For the last decade, this scent has been a bestseller, because it is both elegant and daring at the same time. You can wear it to work every day, or you can turn it into your perfume for special occasions. Chloe's top notes include peony, but the heart notes are rose petals and magnolia. This flowery scent will stay with you all day long, and the base notes cedar and ambergris are what makes this fragrance free spirited as well as feminine.
Signature by Chloe is available at Awesome Perfumes in a 2.5 oz. bottle. You can save 64% of the suggested retail price.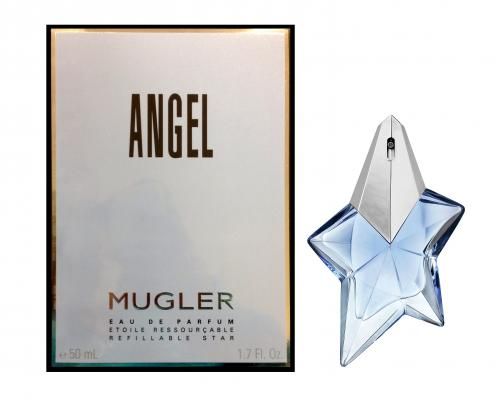 Angel By Thierry Mugler
You don't to be angelic to wear this delicious fragrance. This perfume includes bergamot, vanilla, caramel, and patchouli. It was first designed and launched in 1992 by French fashion designer Thierry Mugler. While Angel includes mostly uplifting floral scents, it also has some coconut and honey notes that give it more of an innocent vibe. The perfume itself comes in a beautiful designed bottle shaped like a star with luminous blue color tones. The packaging itself is just as appealing and yet simply and elegantly designed.
You can purchase Angel By Thierry Mugler from Awesome Perfumes. You'll save 61% off the retail price for the 1.7 oz. Eau de Parfum, which is refillable.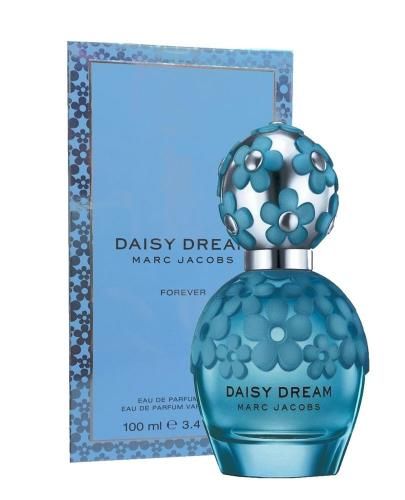 Daisy Dream Forever by Marc Jacob
If you're looking for a new fragrance, Daisy Dream Forever by Marc Jacob could be the one. It was launched in 2015 as a fresh and sweet fragrance for everyday use. The top notes include blackberry, pear, and grapefruit, with wisteria and jasmine as heart notes for a feminine aroma. The creators behind this delicious scent are Alberto Morillas and Ann Gottlieb. You may also like the original Daisy Dream fragrance, which was released in 2014. Daisy Dream Forever comes in a uniquely designed bottle with floral designs all around it. It has refreshing blue hues on the bottle and the packaging itself.
Daisy Dream Forever by Marc Jacob is available in a 3.4 oz. bottle. You can save 43% off the retail price by purchasing this original fragrance from Awesome Perfumes.
La Femme Prada by Prada
In 2016, Prada launched a pair of fragrances for the man and the woman. La Femme Prada and L'Homme Prada were both designed to be reunited, although both are independent of each other. La Femme Prada was designed by Dianela Roche Andrier. The top notes of this scent include spices and beeswax, which makes it stand out from other floral fragrances. The heart notes include tuberose, iris, and frangipani. With vetiver and vanilla in the base notes, this fragrance is one to remember. The bottle itself is also very sophisticated with gold tones dominating the lettering and the fragrance.
La Femme Prada by Prada is available from Awesome Perfumes as a 3.4 oz. bottle. You can purchase it online and save up to 19% on the retail price. You can also get free shipping inside the continental United States.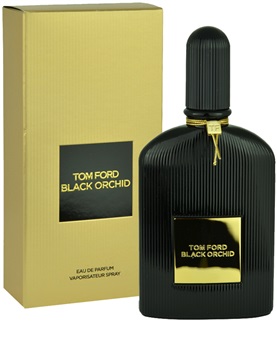 Black Orchid by Tom Ford
This oriental fragrance was created by the company Givaudan in 2006. This perfume is long lasting with its classically dark scent, which means it doesn't need to be reapplied. Black orchid is included in the heart notes, which is what makes this scent feel widespread, too. Its top notes include jasmine, black truffle, and citrus. It uses woody base notes with dark chocolate, amber, and incense. The sheer numbers of different scents make this perfume stand out, but it really works for the scent. The bottle itself is deceptively unassuming as it's clad in black.
You can find Black Orchid by Tom Ford at Awesome Perfumes for 27% off the retail price. It's available as a 3.4 oz. bottle and ships free within the continental United States.