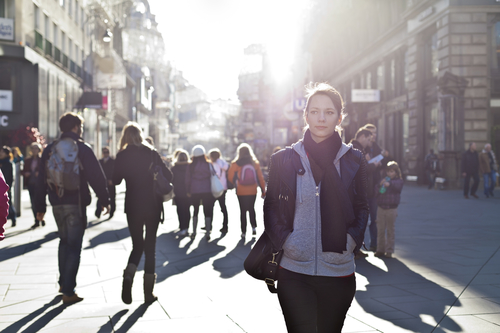 If you're looking for something different, this month you might like to try Victoria's Secret Scandalous by Victoria's Secret. The perfume was released a few years ago, but it's still a popular fragrance. It was original advertised as the scent that raises your pulse, but it's subtle enough to wear on a daily basis, too. Here you'll discover more about the creation of the perfume, the makeup of the fragrance, and when to wear it.
About Victoria's Secret Scandalous
Victoria's Secret introduced its first perfumes in the 1980s. The collection has been growing steadily since, and today there are several dozen perfumes available by this brand. Victoria's Secret was launched in the fall of 2014. The face and model for this perfume is Jasmine Tookes. She is one of Victoria's Secret Angels since 2015 and was listed as one of the world's highest paid models on a Forbes list in 2016.
This fragrance stands out from the rest. The manufacturer claims that its floral-fruity aromas make the heart beat faster and cause an acceleration of your pulse. In essence, when you wear this perfume, you will lose yourself in your new sexy scent. Fortunately, the scent is as delicious as promised and has become a favorite for special occasions and date nights.
The Fragrance
This fragrance is designed rather simply. It only includes one strong scent in each of the top, heart, and base notes. With raspberry, peony, and pralines, it's no wonder that people are attracted to the wearer of this scent. Between the juicy and flowery scent, the aroma of pralines leaves a lingering tone that keeps you feeling sexy all day long.
Top Notes
The top notes are made up of a raspberry liqueur. The sweetness is immediately recognizable when the scent is first applied, and it's what makes it last for several hours. The fruity flavor combined with the baseline pralines makes some people think of chocolate-covered strawberries, and this scent is just as delicious as that.
Heart Notes
Peony is found in the heart notes, which extends the raspberry smell into something more feminine. Flowery heart notes create a lovely, pleasant scent that's perfect for daytime and appropriate for any activity. It may even become your favorite fragrance for everyday use.
Base Notes
Pralines are the scent that's found at the base notes. This smell lingers long after it is applied. As raspberry, peony, and pralines mix together, a beautiful scent is created. Since it's part of the base notes, the praline scent is one of the things that people will remember about this fragrance.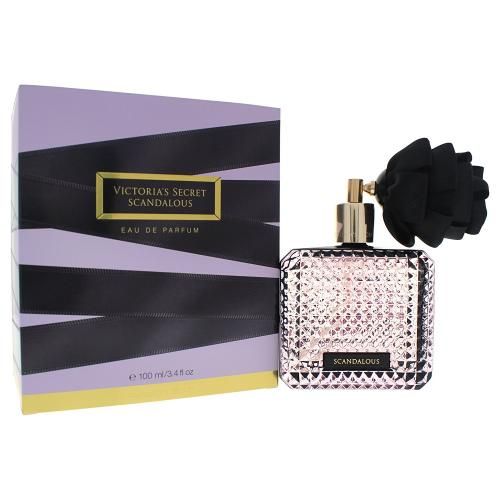 When to Wear It
Victoria's Secret Scandalous was created to create an alluring scent to make the wearer feel sexy and attractive. The scent doesn't have to be reserved for date nights alone, although it's certainly appropriate for those occasions. The flowery hints make this fragrance a good option for applying it on your skin before you go into the office. You can also wear it during your favorite after-work activities. The scent lasts for several hours, but it's subtle enough as to be most recognizable near your person. Therefore, you don't have to worry that the entire room notices how you smell when you walk inside.
The Packaging
This fragrance comes in an attractive bottle of carved glass. The bottle also has an atomizer, which isn't often found with perfumes anymore. If you give yourself a spritz or two with with this old-fashioned pump, you may feel automatically transported to a simpler time. The black satin bow completes the feeling of luxury. The packaging itself is similarly attractive. The box is in lavender colors with gold lettering.
If you're not familiar with this type of old-fashioned pump, you should know that it's important to keep the screw cap lid that comes with the perfume. If you plan to take this perfume with you, it's important to remove the pump and replace the original cap to seal it – otherwise you may risk a spill if the perfume is in your purse or bag.
Order Victoria's Secret Scandalous from Awesome Perfumes
You can order Victoria's Secret Scandalous conveniently online. At Awesome Perfumes, we pride ourselves on offering this name-brand perfume at a significant discount. Currently you can save 25% on a 3.4-ounce bottle of this eau de parfum. Please browse our website for other perfumes at significant discounts. We sell original perfumes from this manufacturer and many others.