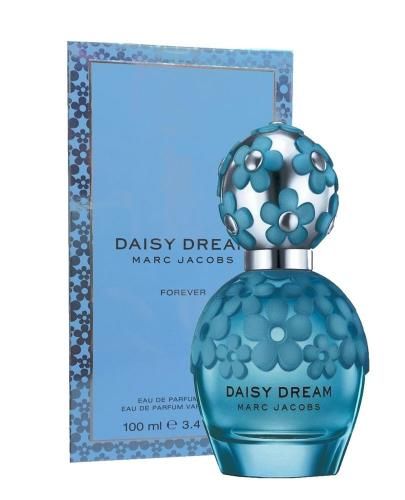 Summer is quickly approaching, and the weather is warming up across the nation. Now is a great time to find a new perfume or cologne to keep you fresh on even the hottest days of the year. If you're not sure which fragrance is right for you, our top 5 list below can help you with your search.
Daisy Dream Forever By Marc Jacobs for Women
Daisy Dream Forever was released in the summer of 2015, and it will remain a huge favorite this summer as well. This fragrance by Marc Jacobs was created by Alberto Morillas and Ann Gottlieb and is a charming addition to the Daisy collection. Its top notes blackberry, pear, and grapefruit give it a fruity smell, which is only fitting for the hottest season.
With wisteria, jasmine, and litchi in the heart notes, this fragrance is subtle enough to wear around the office. It has a base of white woods, which contribute to its longevity. This eau de parfum comes in a beautiful 3.4 oz bottle, which is decorated with cheerful flowers.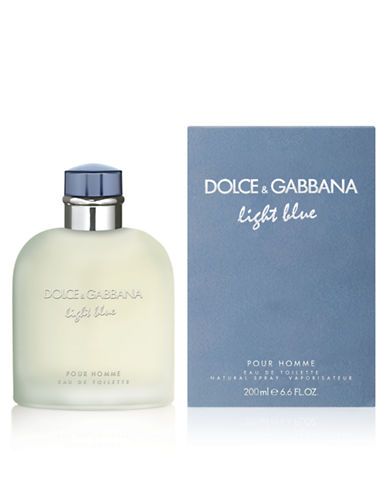 Light Blue By Dolce & Gabbana For Men
This fragrance was inspired by the island of Vulcano, which you may associate with a smoky crater and mud baths. Light Blue by Dolce & Gabbana has a strong woody base along with cypress and lavender. Its citrus and green ingredients make this a great choice for warm summer nights, but it can also be worn when you're running errands or going to work.
You can get this cologne in a 6.7 oz bottle, which is cream-colored with a blue stopper. The packaging itself uses unobtrusive blue tones, but don't let it deceive you. This scent can get you noticed wherever you go.

Romance By Ralph Lauren for Women
Summer is sometimes synonymous with love, because the warmer months promote happiness and togetherness for established and new couples. Whether you're in a relationship or looking for the right partner, an alluring fragrance can make you feel more attractive. Romance by Ralph Lauren delivers exactly what the name promises.
Harry Fremont created this classic fragrance in 1998. It includes lemon and rose in the top notes and pleasing floral scents like lily and violet in the heart notes. Although the floral scents dominate in this perfume, it also provides a fresh spice along with woody scents. If you want to add some romance to your life, this fragrance may be a great choice for you.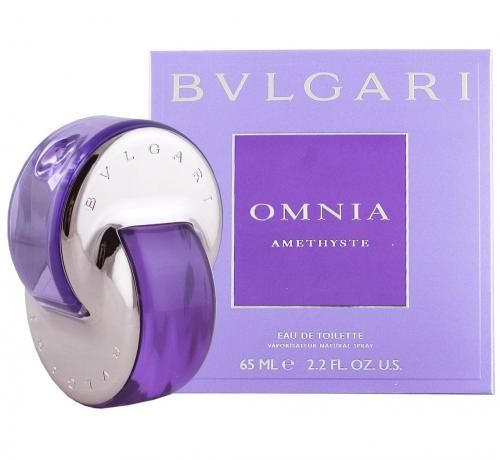 Acqua Di Gio By Giorgio Armani For Men
Alberto Morillas created Acqua Di Gio for Giorgio Armani back in 1996. This cologne was aptly inspired during a vacation surrounded by wind and water. When wearing this fragrance, you'll almost feel as if you're near the ocean and enjoying the warm sun, but don't let that stop you from taking an actual vacation.
Acqua Di Gio includes oranges, lime, and lemon in the top notes, but the heart notes dominate the scent. When people think of this fragrance, they remember the smell of the sea along with the lemon and lime most. Of course, the cologne also includes a hint of floral and base notes to round out the summer experience. There's nothing wrong with wearing this scent in the fall, either, because it can revive the last few warm days of the year.

Omnia Amethyste By Bvlgari For Women
Alberto Morillas is the creator of Omnia Amethyste for Bvlgari. It was created in 2006 and includes predominantly floral notes. Pink grapefruit and green notes are the first scents you smell when applying this perfume. The heart notes include Iris and Bulgarian rose. The woody base draws the scents together and leaves you with a fragrance you'll notice on others and remember on yourself.
As with the other fragrances, Omnia Amethyste is a great choice for a summer perfume, because it can be applied lightly. The scent is fresh and crisp and doesn't spread to surrounding areas easily. This makes this scent a great choice for when you're going to the movies or meeting for dinner at an intimate restaurant. You can also wear this fragrance outdoors without having its scent get lost.

Get Your Summer Fragrances
At Awesome Perfumes, we have a great selection of colognes and perfumes. You can get all your favorite summer fragrances at a discount by ordering them conveniently online from our website. These top 5 are part of our well-stocked inventory and can be purchased for significant discounts off the original purchase price. We sell the original name brand perfumes for the best price possible.