Shakira is a global superstar, and her fame transcends music. She has also become an icon in the world of fashion and beauty, with her own line of signature fragrances. Whether you're looking for a light and airy summer scent or something a bit more sultry and mysterious, Shakira's range of fragrances has something for everyone. Let's take a closer look at some of her signature scents.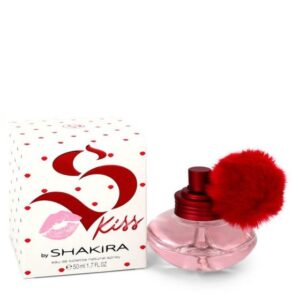 Shakira Elixir Eau de Parfum Spray
The first fragrance from this Colombian singer-songwriter was introduced in 2010. This scent includes top notes of bergamot and pink pepper, middle notes of magnolia, jasmine and rose petals, as well as base notes of patchouli, musk and sandalwood. Elixir is beautifully blended to provide an exotic yet subtle aroma that will draw attention without being overpowering.
Shakira S By Shakira Eau De Toilette Spray
The second installment from this artist was released in 2013. This fragrance includes top notes such as raspberry, mandarin orange and freesia; middle notes such as gardenia, lily-of-the-valley and iris; as well as base notes like musk and sandalwood. The combination of these ingredients creates a sweet floral scent that is perfect for everyday wear or special occasions alike.
Shakira Rock! Eau de Toilette Spray
This third fragrance from the pop star was released in 2014. It features top notes of pink berries, white peach, apple blossom and neroli; middle notes like rose petals, orange flower and jasmine; as well as base notes like vetiver root extract, patchouli heart extract and musk accord. This blend provides a beautiful woody floral aroma that will leave you feeling fresh all day long!
Conclusion:
Whether you're looking for something light or something heavier for those special occasions, Shakira has created fragrances to suit every taste! With so many scents available on the market today it can be hard to know which one to choose—but luckily we have narrowed down your search with this guide to some of our favorites from Shakira's signature line. So check them out today at awesomeperfumes.com for up to 80% off!