Taylor Swift is known for her music, style, and beauty. She has become an icon in the entertainment industry and her influence extends beyond music. Taylor also has a line of fragrances which capture her essence as well as her personality. In this blog post, we will take a look at the different fragrances in the Taylor Swift collection, what they smell like, and why you should consider trying one out!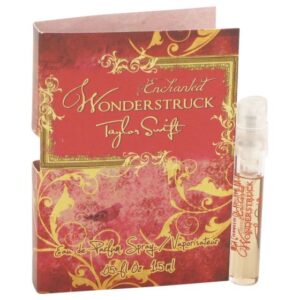 Wonderstruck Enchanted by Taylor Swift—This fragrance is described as "an enchanting blend of soft petals and sweet fruit" that captures the sparkling feeling of joy and enchantment. It combines notes of pink poppy, green tea, apple blossom, freesia, and champaca petals. This scent is light and airy with a hint of sweetness that makes it perfect for day wear.
Taylor by Taylor Swift—This fragrance was inspired by Taylor's love for vintage glamour. It combines notes of magnolia blossom, peony petals, tangerine zest, sandalwood musk crème brulee and vanilla. This sophisticated scent is perfect for evening wear or special occasions. The combination of floral and fruity notes give it a beautiful balance that's sure to turn heads wherever you go!
Incredible Things by Taylor Swift—This scent was inspired by moments when life feels incredible! It features notes of raspberry nectar, passion flower, white freesia petals, redwood tree flowers, creamy sandalwood musk crème brulee and sensual amber crystal musks. This scent is perfect for those days when you want to feel confident and empowered but still have a bit of fun!
Taylor Swift Wonderstruck Enchanted Eau de Parfum Spray—This fragrance was designed specifically for young women who want to feel beautiful and confident every day. It features notes of jasmine petals blended with wild berries and apricot nectar that gives it a light but sensual aroma. This scent is great for everyday wear because it provides just enough subtlety without being overpowering!
Conclusion:
Taylor Swift's fragrances capture her unique sense of style while giving them an edge that sets them apart from other celebrity scents on the market today. Whether you're looking for something light enough to wear during the day or something more daring for night time affairs; there's something in this collection that will suit your needs perfectly! So why not treat yourself (or someone else) to one (or all!) of these signature scents today? You won't regret it!