If you're looking for a luxurious and sophisticated fragrance, then Tom Ford might be the perfect brand for you. Not only is Tom Ford known for its high-end fashion and cosmetics, but it also offers an array of fragrances that are perfect for any occasion. Let's explore some of the most popular Tom Ford fragrances, so you can find one that's right for you.
Tom Ford Noir Extreme
The Tom Ford Noir Extreme is one of the brand's most popular fragrances. With notes of nutmeg, patchouli, and bergamot, this scent has a warm and spicy aroma. It's perfect for colder months or evenings out with friends.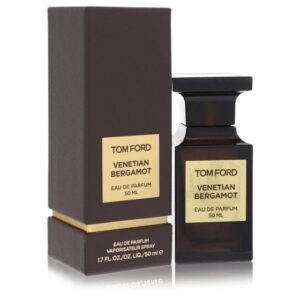 Tom Ford Tuscan Leather
The Tuscan Leather fragrance from Tom Ford is a great scent for those looking for something a bit more subtle. With notes of raspberry, saffron, and vanilla orchid, this sweet and slightly floral scent will have people turning their heads to catch a whiff as you pass by.
Tom Ford Oud Wood
Woodsy fragrances are always in style and the Oud Wood from Tom Ford is no exception. This classic scent has notes of oud wood, sandalwood, vetiver, cardamom and tonka bean – giving it a masculine aroma that will last all day long without becoming too overpowering.
Conclusion: No matter what your preference may be when it comes to fragrances, there's sure to be something among Tom Ford's selection that fits your taste perfectly. From musky to sweet scents and everything in between, you'll have no trouble finding the perfect fragrance to suit your style! So why not give them a try today? Head over to Awesome Perfumes where you can get up to 80% off on your purchase!