No look is complete without a good perfume. There is a wide range of perfume to select from which can cause confusion. But your search ends right here. Below is a list of perfumes you must own to not only feel confident but to enhance your collection as well-
September Morn by Byblos:

September Morn was launched in 2017 and the man behind it is Pierre Gueros. It is the true expression of character and mystery. It is also the reflection of contrasts which abridge the essence of the male built. Byblos September Morn is a new woody fragrance which is both vibrant and decisive. The top notes hit a fresh and bright accord which is grapefruit, bergamot, and incense. The heart of the scent includes some noble woods like vetiver, cedar, and patchouli. The oriental notes of leather, amber and musk fuse into the woods for a mysterious ride.
Coach platinum by coach for men
Coach Platinum is a dynamic new fragrance that was launched in the summer of 2018. It was created by the expert of scents, Bruno Jovanovic. This fragrance appeals to the modern adventure junkie who doesn't care where the highway may lead him. Top notes include pineapple, juniper berries, and black pepper which provide a fresh opening. Middle notes of geranium and floral sage combine with masculine base notes of leather, sandalwood, patchouli and cashmere which create a warm sensual scent. It comes in an iconic mirrored silver bottle featuring the manufacturer's famous horse and carriage logo and a leather hangtag charm making it stand out.
Guess night by guess for men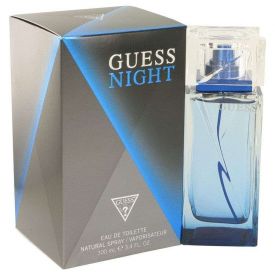 This very sexy perfume was released by the globally-recognized American brand Guess, after being created by experts like Antoine Lie and Francis Kurkdjian. It is presented in a shining dark blue flacon and the cologne's bottle stands out just as much as the elixir within.
Guess Night makes you feel like you are the most confident man in the club. This very sexy perfume mixes spicy, citrus and woody accords for a tantalizing scent that makes you impossible to ignore. Top notes of elemi resin, sparkling grapefruit, and hot pepper open the aroma with a fresh and electric essence that lingers on your skin for hours, even as you sweat on the dance floor. Middle notes of red geranium, cedar, and vetiver incorporate an earthy, rich element that's seductive and alluring. Finally, base notes of white labdanum, patchouli and black vanilla husk complete the fragrance for a strong, desirable fragrance that's charismatic and appealing at any time of night.
Prada Amber by Prada for men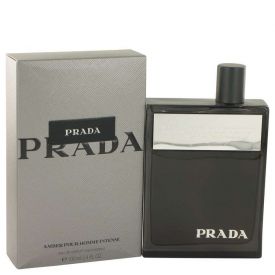 It is Prada's first men's fragrance, a different interpretation altogether of the classic fragrance of the future and a continuation of the established fragrance. It started with Prada's first female fragrance, later on emerging as "chapter two" in the layered and alluring story of amber scents. With its highly natural as well as seductive charm, Prada makes and leaves a lasting impression on everyone. The top notes evoke natural, classic cologne which is a rich blend of fresh mandarin, bergamot, and cardamom. It smoothly blends into the sensual mid notes of patchouli, tonka bean, and vanilla. It then finishes with the clean, leathery notes of vetiver, neroli, orange blossom, saffron, and suede.
No matter what your taste is, we have a fragrance for you. Get in touch to lay your hands on the perfume you have always wanted.
for more information visit now!