Everyone wants to smell great because the fragrance can literally make or break the impression of a person. However there is a great variety of fragrances out there and it could be a real task to pick one which would go with both your personality and taste as well. We have simplified the task for you by making a list of very sexy perfumes which you will totally fall in love with at first spray!
Carolina Herrera Good Girl Eau De Parfum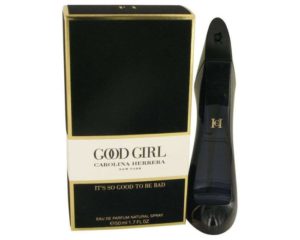 This perfume has been the talk of the town. It is inspired by Carolina Herrera's unique vision of the duality of the modern woman. She is audacious and sexy, chic and enigmatic, good and bad. The girl knows no limits and she is always pushing the boundaries. Talking about the look of the bottle, heels are the ultimate symbol of power, igniting passions with their extreme seductiveness and if the woman is given the right pair, she can conquer the world. The bottle defies the laws of earthly attraction which combines haute couture aesthetics with technical expertise.
It has the luminous facet of tuberose and best quality Sambac Jasmine contrasted with the dangerously addictive notes of roasted tonka beans and Cocoa.
La Nuit Tresor by Lancome
This rich and sultry women's perfume was crafted by two master perfumers who combined their expertise to create La Nuit Trésor Eau de Parfum. This fragrance is Lancôme's first 'Gourmand Woody Floriental' perfume which is a scent of passionate love. It opens with a burst of delicious raspberry and the notes of a Damascene rose that have been enhanced to give the fragrance a mysterious scent. Vanilla which is grown on the petals of an orchid in Tahiti, gives the fragrance a solar and radiant note which makes it way too noticeable in a positive way.
Gucci Rush is an exciting and a daring fragrance for adventurous women.  It was released by Gucci in 1999 and developed by Michel Almairac. This scent's aroma was inspired by love at first sight which makes it impulsive and irresistible. It combines exotic notes of South African freesia, madras jasmine, coriander seeds and damascene rose. It has been classified as a sharp, oriental and woody fragrance which complements all of your daily activities. It comes packaged in a distinctive, red box-shaped perfume bottle which makes it all the more attractive.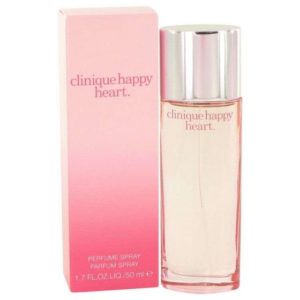 Just a spray of Happy Heart from Clinique is enough to upbeat your mood all day long. It is like a wealth of flowers. It was created in 2003 and this crisp perfume spray for women unites mandarin orange and cassia on the open to put you in a cheery mood from the moment of application and send your spirits on a happy trip. A middle note combination of water hyacinth and carrot create sheer bliss in the heart before moving to a sandalwood base for an exotic dry down touch.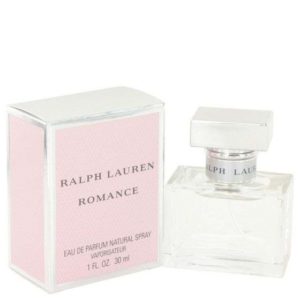 Romance by Ralph Lauren is a fragrance that evokes the timeless essence of falling in love. It is a classic feminine perfume which greets you with the fresh, sparkling notes of mandarin, pink pepper and violet leaves. The love evolves into a dreamy bouquet of roses, jasmine, marigolds and geranium. As fresh as it is chic, this pure floral heart finds it's happily ever after in the sensual embrace of white musk, patchouli and oak moss. The clean and fresh perfumes of citrus and pink pepper combine with a base of woody, natural scents to bring a touch of mystique to this dreamy floral.
If you have any doubt in selecting your daily wear or that special fragrance, wait no longer and get in touch with us and we will take care of the rest.