Regarding luxury fragrances, few brands have a reputation as iconic as Christian Dior. For decades, the classic scents of Dior have been highly sought after and praised for their exquisite beauty and sophistication. If you're looking for a timeless fragrance that will never go out of style and will always turn heads, then you must consider adding a bottle of Christian Dior fragrance to your collection!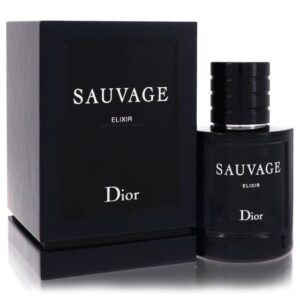 The History of Christian Dior Fragrances
Christian Dior fragrances have been around since 1947, when the brand first released its first scent, Miss Dior. Since then, the company has released numerous other fragrances, including J'adore, Poison and Eau Sauvage. Each fragrance is unique in its own right and offers something different to suit every type of occasion.
The Popularity of Christian Dior Fragrances
Christian Dior fragrances are so popular because they are luxurious yet affordable enough to be accessible to everyone. In addition, the scents are long-lasting and can be relied upon to last all day long without having to reapply too often. Moreover, the array of different scents means that there is something for everyone – whether you prefer light floral notes or heavier musky ones.
Buying Christian Dior Fragrances Online
For those who are looking for even more convenience when purchasing their favourite Christian Dior fragrances online, Awesome Perfumes is the perfect place to go! Not only do they offer up to 80% off on select items but they also ship worldwide so wherever you are located in the world, you can enjoy their amazing deals!
Conclusion: In summary, if you're looking for a luxurious yet affordable fragrance that will stand the test of time then look no further than Christian Dior! With its timeless elegance and beautiful bottles designs combined with an impressive range of classic scents, it's easy to see why these fragrances remain so popular today. And if you're looking for unbeatable prices on all your favourite scents then head over to Awesome Perfumes now! You won't regret it!