Chloe fragrances are one of the most popular and luxurious perfume lines in the world. Their signature scents have captivated people for decades and continue to be among the most sought after fragrances today. Whether you're looking for a light, floral scent or something more daring, Chloe's selection has something for everyone. Read on to learn more about this iconic brand and why it's worth investing in a bottle of your own.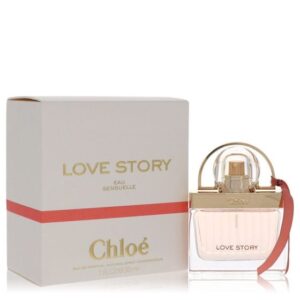 The History of Chloe Fragrances
Chloe fragrances first appeared on the market in 1975 when Karl Lagerfeld was hired as its Chief Designer. His vision was to create timeless perfumes that evoke emotion and capture the spirit of luxury living. The first fragrance released was Chloe Eau de Parfum which quickly became an iconic favorite among customers due to its soft yet seductive scent. Since then, they have released dozens of other scents that are equally as beloved by their fans.
Chole Fragrance Notes
Every Chloe fragrance is crafted with precision using carefully chosen notes to ensure each scent is unique yet recognizable as a part of the Chloe collection. The notes used range from fresh florals like jasmine and rose to woody aromas like cedarwood and sandalwood, ensuring there truly is something for everyone. Each scent also includes subtle hints of musk and ambergris which add warmth and depth to each fragrance's overall blend.
Why Buy Chole Fragrances?
When you buy a bottle of Chloe fragrance, you can rest assured knowing that you're investing in quality craftsmanship and sophisticated design. Every bottle is carefully crafted with attention paid to even the smallest detail, from its opulent glass bottle shape down to its luxurious packaging design. Plus, every purchase comes with an authenticity card that guarantees your purchase came directly from an authorized dealer like Awesome Perfumes so you can trust that you're getting genuine products at incredible prices!
Conclusion:
Chloe fragrances are some of the most beloved scents on earth thanks to their timeless appeal and luxurious designs. Whether you're shopping for yourself or someone special this holiday season, make sure to check out awesomeperfumes.com where you can find authentic Chole fragrances at up to 80% off! With such incredible savings, now is definitely the time to invest in a bottle (or two!) of these classic scents!