When it comes to choosing the right type of Chanel perfume, there are several factors that should be taken into consideration. Not everyone has the same taste and preferences when it comes to fragrances, so it's important to find a scent that fits your individual style and personality. Chanel offers a wide range of scents, from light and fruity florals to musky and woodsy aromas – something for everyone! In this guide, we'll discuss everything you need to know about choosing the perfect Chanel perfume for you.
Understanding Fragrance Notes:
Fragrance notes play an important role in determining which type of scent will work best for you. A fragrance is made up of different layers called "notes" – the top notes, middle notes and base notes. The top notes are what you smell first and tend to be light, fruity scents. Middle notes come next and often consist of floral or spicy scents that stick around for a few hours. Finally, the base notes linger on your skin for several hours after application; they're usually woody, musky or earthy aromas.
Finding Your Perfect Chanel Scent: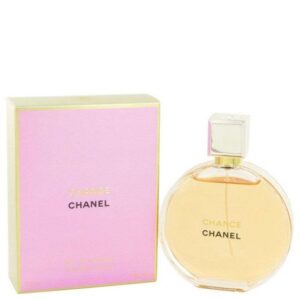 Now that you know a bit more about fragrance notes, it's time to start exploring some of the different types of Chanel perfumes available! Consider your lifestyle – do you prefer a light fragrance during the day or an intense one for nights out? Do you like floral or woodsy scents? Do you want something that will last all day? Once you've narrowed down your options, it's time to start testing! Sample the perfumes at a store and take note of which ones you adore.
The different types of Chanel perfume available on the market today:
There are many types of Chanel perfume available on the market today. Here is a brief overview of the most popular ones:
– Coco Mademoiselle: A sweet and floral scent perfect for daytime wear that features notes of orange, rose, jasmine and patchouli.
– Chance Eau Fraiche: A light and airy fragrance with a hint of citrus that's great for everyday use. It features notes of lemon, apple blossom, white musk and amber.
– Allure Homme Sport: An intense woodsy aroma ideal for special occasions or nights out; it contains notes of bergamot, black pepper, vetiver and tonka bean.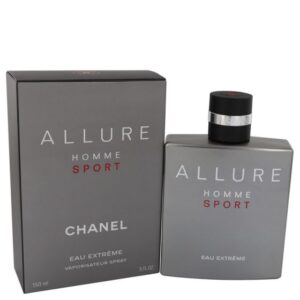 – Coco Noir: A sensual and sophisticated scent with notes of grapefruit, rose, patchouli and sandalwood.
How to apply Chanel perfume for maximum effect?
Once you've found your perfect Chanel scent, it's important to apply it correctly for maximum effect. The best spots to spritz the perfume on are behind your ears, on the inside of your elbows and wrists, and at the base of your neck. Avoid spraying too much as this can make the scent overpowering. Finally, don't rub in the perfume – this will break down its molecules and cause it to smell differently than if applied directly!
Conclusion:
Choosing a Chanel fragrance is an exciting experience that should be enjoyed – use the tips outlined above to find one that works for you! From light and fruity scents to musky and woodsy aromas, Chanel perfumes offer something for everyone. With this guide, you'll be well on your way to finding the perfect scent. Good luck!