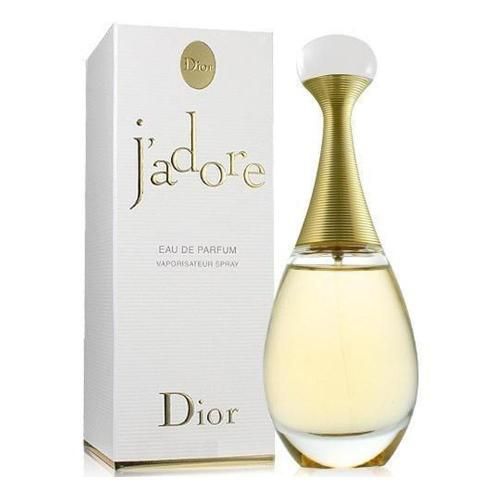 At Awesome Perfumes, we proudly carry J'Adore By Christian Dior For Women. This signature scent has been one of the top selling brands for women for almost two decades. It may have something to do with the fact that this scent is actually visible. If you pay close attention, you'll notice golden shimmers on the skin after applying a light mist. Below we'll invite you to learn discover more about this popular perfume by Christian Dior.
The Creators
Great perfumes are the ones that are still popular more than a decade after they are first launched. But beautiful scents don't create themselves. It takes thousands of hours to combine scents in a way that is pleasing now and later. Not only is it necessary to include the right notes with the perfume, but it's important to release them in a way for the wearer to notice them one at a time. Some scents linger longer than others, and the fragrance creators are responsible for that, too. J'Adore By Christian Dior was created by perfumers François Demachy and Calice Asancheyev-Becker.
The Packaging
The great thing about perfume is that it already comes in noteworthy packaging that is aesthetically appealing. While the bottle is made of glass to properly contain the scent, the shape and coloring of the perfume is part of the marketing effort. J'Adore by Christian Dior comes in an amphora, which is inspired by Greek traditions. While an amphora traditionally has two handles, this perfume bottle has a rounded top instead. The bottle has a wide base and rounds out a bit along the middle. The long, slender neck of it is gold-colored, which matches the print on the packaging. The bottle and box are elegantly designed, which is quite appropriate for this particular fragrance.
The Fragrance
This modern fragrance didn't become popular because of the bottle it comes in. Instead, it's the scent that has women reaching for it on every occasion. This perfume is very feminine with floral and fruity scents domineering. The fragrance itself is broken up in top notes, middle notes, and base notes, which we'll discuss next.
Top Notes
When you first test a new perfume, you'll notice the top notes right away. The fragrance makers release these scents to excite you and draw you in. J'Adore by Christian Dior includes magnolia, melon, peach, pear, mandarin orange, and bergamot in the top notes. These are predominantly fruity scents, but also include some mild flowery scents with the magnolia. The mandarin orange is added to give it a little extra aroma without being overwhelmingly spicy.
Middle Notes
J'Adore by Christian Dior includes tuberose, plum, violet, orchid, jasmine, freesia, Lily-of-the-Valley, and rose in the middle notes or heart notes. These scents are noticeable within the first several hours of wearing the perfume. Incidentally, these are also the scents that you'll remember later and associate with the perfume. J'Adore by Christian Dior consists of predominantly floral smells in the heart notes. These notes give the perfume its very feminine and sweet scent.
Base Notes
J'Adore by Christian Dior includes some hearty base scents that keep you grounded. You may notice musk, vanilla, cedar, and blackberry. Even the base notes include fruity scents, which will leave you feeling fresh all day long. Cedar and musk are notes that stay in the background and round out the perfume by giving you a calming, lingering scent.
When to Wear It
J'Adore by Christian Dior for Women has become an instant classic since it was released almost two decades ago. This glamorous perfume has an irresistible scent. The fragrance is long lasting, which is perfect for wearing all day long. It can be applied under the arms or on your neck for best results. The sweet smell will stay with you wherever you go and draw others in. This perfume is perfect as a signature scent. Your significant other will think of you when they notice the smell since the olfactory sense plays an important role in making memories.
How to Buy J'Adore by Christian Dior Online
At Awesome Perfumes, we only sell authentic brands at heavily discounted prices. You can order J'Adore by Christian Dior for Women conveniently from our website. We offer this brand in a 1-ounce bottle. It is always in stock and ready to ship. If you're looking for a gift for the woman in your life, she'll appreciate this beautiful surprise and the uniquely feminine scent that lasts for hours. This perfume comes in an attractive amphora-like bottle.