Finding a good fragrance that compliments your personality is no less than finding a soul mate for life. Once you know the fragrance you want then everything seems to be like a piece of cake. However, with so many available choices it is not so easy to pick the one that goes with your style. That is exactly what we are here for. We have compiled a list of top most complimented fragrances which will make things simpler for you.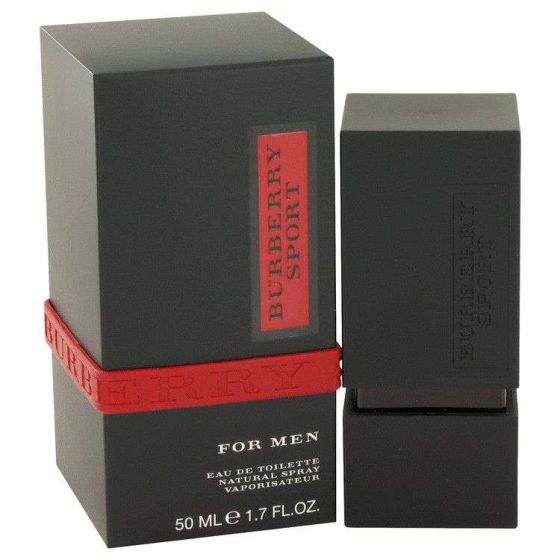 This amazing fragrance was created by Burberry in 2010 which sports the aroma of fresh spices and freshness of the sea. It's the perfect piquant accessory to your golf polo, speed suit or soccer jersey.
The luxury aroma of Sport from the house of Burberry is a juicy composition with three genres of notes blending seamlessly to describe the sportsman's composite nature. This Eau de Toilette acknowledges the fluid dynamics of the game the person plays both on field and off.
Burberry Sport is the epitome of liveliness. The opening notes hide accords of spicy ginger, grapefruit and wheatgrass as the heart notes of oh so red juniper berries awakens your senses like a crisp marine breeze. They warn you of the looming bite of dry amber in the base note as husky cedar and masculine musk ground the breezy fragrance. They have the potential to take you through a whole range of emotions in a short span of time. You will feel the power of Burberry Sport run through your veins.
Polo Blue was created by Carlos Benaim and Christophe Laudamiel. Polo Blue evokes a feeling of the freedom of the huge blue sky and the energy of the open waters, combined with an exhilarating blast of fresh air. This fragrance for men is a fresh blend of aquatic accords combined with spicy basil, verbena, and clary sage, softened with soothing notes of washed suede, velvety moss, and sheer musk.
Ralph Lauren Polo Blue is a clean aquatic and a refreshing scent. It brings ocean breezes and fresh rain to one's mind. The scent is subtle and delightful. It is said that Polo Blue is the lens through which people view most aquatics.
This top notch fragrance for men needs no introduction. This Fragrance is timeless, refined, and distinctive. It is custom made for a man who is sensitive, passionate and determined. Eternity for Men can be represented as a classic, exhilarating and masculine scent that captures the spirit of today's man through its cool and woodsy accords. It is a timeless fragrance that has been part of the Calvin Klein fragrance house since 1990. A combination of strength and sensitivity is at the heart of the fragrance. From its refreshing Galbanum and Sage top notes to its warm, Moss base, the fragrances meet and combine in a love of Amber and Mandarin. This scent is an expression of both a contemporary and classic masculine sensibility.
If you are a fragrance hoarder then this fragrance is certainly not unfamiliar to you. This is a potent composition of amber, leather, spices and woods. It opens with concur of natural rum luminous spices. The core of the perfume is formed by Tuberose, iris Absolut and leather which is placed on the base of benzoin, guaiac wood and Tonka bean. You are going to love how the slightly sweet amber touch is enriched by the spices and how these balance the gorgeous rum note. Bvlgari Man in Black is an expression of opulence which captures the brand's refinement and elegance.
It is Prada's first men's fragrance, a different interpretation altogether of the classic fragrance of the future and a continuation of the established fragrance. It started with Prada's first female fragrance, later on emerging as "chapter two" in the layered and alluring story of amber scents. With its highly natural as well as seductive charm, Prada makes and leaves a lasting impression on everyone. The top notes evoke natural, classic cologne which is a rich blend of fresh mandarin, bergamot, and cardamom. It smoothly blends into the sensual mid notes of patchouli, tonka bean, and vanilla. It then finishes with the clean, leathery notes of vetiver, neroli, orange blossom, saffron, and suede.
This very sexy fragrance was released by the globally-recognized American brand Guess, after being created by experts like Antoine Lie and Francis Kurkdjian. It is presented in a shining dark blue flacon and the cologne's bottle stands out just as much as the elixir within.
Guess Night makes you feel like you are the most confident man in the club. This very sexy perfume mixes spicy, citrus and woody accords for a tantalizing scent that makes you impossible to ignore. Top notes of elemi resin, sparkling grapefruit and hot pepper open the aroma with a fresh and electric essence that lingers on your skin for hours, even as you sweat on the dance floor. Middle notes of red geranium, cedar and vetiver incorporate an earthy, rich element that's seductive and alluring. Finally, base notes of white labdanum, patchouli and black vanilla husk complete the fragrance for strong, desirable fragrance that's charismatic and appealing at any time of night.
This very sexy perfume has the power to set anyone in a pleasant mood in a jiffy. It is basically everything you have ever dreamt of compiled in a bottle of sheer excellence.  A desert summer's allure can only be described as original, enchanting and extraordinary. An attempt has been made to capture the unexpectedly intense beauty of this unique climate in the form of a perfume. Star jasmine, Freesia, cool cactus and ozone blossom combine in a breathtaking blend of fresh floral which are anchored by pink clay, blonde woods and musk for a truly special experience.
Just imagine the summer sun rising over the desert and exquisite blossoms being revealed. Fleeting like summer, their breathtaking beauty is only with us for a short time and this precious moment is nature's graceful reminder to celebrate summer.
This is the first fragrance from the house of Alexander McQueen and this one is specially designed for the ladies who bloom in the dark. This classic scent takes a voguish vintage spirit and gives it a dazzling modern touch making it one of a kind. Mcqueen Parfum boasts the essence of three nights blooming flowers. Sambac jasmine is the fragrance of power and intimacy. It opens under the moon letting out a sweet aroma until the morning. Tuberose is the epitome of seduction and it is both glorious and forbidden. Ylang Ylang is the perfect scent of a quintessential morning. The bottle with gold feathers expresses the beauty of the traditional grace blended carefully with modern flair.
Bvlgari brings the excellence of its peculiar jewelry heritage to every curated fragrance. Every Bvlgari fragrance is an epitome of luxury which captures the brand's aura. Omnia Pink Sapphire Eau De Toilette is a zestful and enchanting scent which exudes the same sunny vibe as its color. It's the kind of fragrance that makes you feel happier as soon as you spray it on. It opens with sparkling citrus and pink pepper notes which invites you to indulge in unencumbered joy. The opening elixir then whisks your imagination to the faraway lands of Tahiti and Polynesia which is home to the delicate velvety frangipani and wild tiare flower, the floral heart of the fragrance. It wraps up with elegant white musk and deep anchor of vibrant wood.
This 90's classic scent can sweep anyone off their feet. No words can describe the freshness that this bottle holds. Apart from the fragrance, the color is also very appealing to the eyes. Davidoff Cool Water gives the idea of a modern mermaid emerging from the sea in a wave of freshness. Davidoff cool water woman captures the essence of voluptuous beauty. Its top notes include green and mint nuances along with lavender and coriander and a touch of rosemary. The heart notes are geranium, neroli, jasmine and the fresh sandalwood which underlines cedar wood, musk, amber and a hint of tobacco.
Calvin Klein Women is a glorification to the contrasts within femininity which is infinitely varied and deeply complex like the personas of the women who enkindled it. The bottle features the female eye as a metaphor for an outlook on the world and an estimation of oneself. This perfume brings a sense of positivity to your daily routine. A mist behind your ears and on your pulse point inspires a feeling of feminine carnality. You will find it to be a woody perfume combined with floral tones which makes it wearable for any occasion. This perfume is a perfect accent to any outfit, even if the day calls for a quick change from casual wear to evening gown.
Carven is a French Perfume maker which has been making timeless and enchanting perfumes since 1945. Carven opens a new chapter based on elegance and grace.
Carven Le Parfum is a sensual floral bouquet that is fresh, ethereal at the same time ultra-feminine. It has been designed for a spontaneous and undeniably elegant woman.
High notes of this fragrance include Mandarin Blossom in counterpoint with the delicacy of White Hyacinth. The heart is a somewhat impertinent floral bouquet composed with Jasmine, Sweet Pea and Ylang Ylang. The bottom notes are White Sandal Wood, Osmanthus and Indonesian Patchouli. It is no doubt a blend of sensuality and freshness.
If you have any more doubts in selecting fragrances then don't think twice. Just contact us and leave everything to us, we have you covered.