As a way to pledge your loyalty to your favourite celeb, or to give life to your prestigious inner diva, celebrity perfumes are a great deal that everyone should most definitely invest their fortunes in. To even simply be able to breathe sheer luxury, celebrity perfumes can never go wrong. Celebrity perfumes don't stop at giving you full fragrance coverage that lingers on to you for your entire day, they go beyond to deeply boost your inner confidence and impart a sense of superiority to you. There does arise a question on the need of investing in a celebrity perfume when you can get drugstore fragrances for the same job. The answer lies in the versatility, superiority and individuality of celebrity perfumes. Celebrity perfumes are very carefully and dearly crafted by the stars we admire the most. They are the best ways of making us feel connected to the ones who inspire and move us, in the simplest way. Owning celebrity perfumes is a tribute to the stars we love deeply, a way for us to taste stardom in an ordinary life. Celebrity perfumes also make a great gifting option, as they never go wrong. There cannot be put enough emphasis on the need of smelling your very best, because the eyes do shut to blink twenty times a minute each, but the nose cannot be fooled. Therefore, here is a list of some of the very best smelling celebrity fragrances ruling the market right now, curated specially to guide you towards your ultimate perfume calling!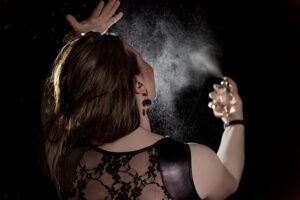 A holy spray of these celebrity perfumes listed below will bathe you in esteem and elevate you to your highest alpha self.
1. Heat' by Beyoncé
Beyoncé really crafted this fragrance to be like her- bold, strong, fiery, sexy and most importantly, empowering. This celebrity perfume is an intricate expression of queen B's true self to the whole world at all levels. The top notes of this beauty are adorned with red vanilla-orchid, magnolia, peach and neroli. Middle notes consist of musk, honeysuckle, almonds and macaroons whereas the base notes include amber and sequoia. It is a fragrance which is perfect to compliment your winter collection. The fragrance is very long lasting. This fragrance is as strong as Beyoncé, so just two sprays of it will get you going for the day. End thy wait, and bless yourself with this celebrity fragrance and unleash your inner Beyoncé right away.
In the words of Jennifer Lopez, she crafted this ultimate fragrance to be fresh and clean, yet sexy and sensual, a fresh smell that makes you feel like you have just come out of the shower and are feeling your most attractive self. This one of a kind celebrity fragrance comes with notes of grapefruit, orange, jasmine, orris, vanilla and musk. It is a beautiful composition of all of J.Lo's dearest and most loved scents and is something she would not only like to sell, but also keep for use for her own self. Isn't this a great reason for all Jennifer Lopez's fans to buy this fragrance which is so deeply dear to their idol? If you still need another motivation to shell out your money and buy this creation, the beautiful clear white bottle with curvaceous lines like that of a woman's body also comes with a complimentary jewelry chain which is specially inspired by our very own favorite Jennifer Lopez's style. Need anyone say more? Owning and wearing this fragrance is like living with J.Lo itself, so go ahead and get this beauty home.
This fragrance is a creation as timeless, ageless and fascinating as Jennifer Anniston herself. This celebrity perfume has a very beachy and summery feel to it. It is a delicate combination of salty freshness and sun kissed warmth. Yet, this composition does not stop this fragrance from giving out a subtle sensual effect. One spray of this fragrance is definite to set you into the holiday mood. If you are bored of the regular feminine sweet scents, this perfume is just the one for you. With top notes of bergamot, water lily and salty sea accord, this celebrity fragrance is perfect for a woman who wants to smell energetic and sensual at the same time, pretty much how we imagine Jennifer Anniston to be. The fragrance comes packed in a very unique shaped bottle of aqua blue color which screams playfulness. The staying power of J is fairly strong. This fragrance is definitely a spritz of luxury. FRIENDS fan or not, you must definitely invest in this celebrity fragrance by Jennifer Anniston and bring to yourself the much needed holiday breeze amid your tiring and static days.  The best way to address It will be- The beach in a bottle!
The pop sensation Ariana Grande crafted not only a fragrance that screams her name and personality in every spray, but also created carefully a bottle that doesn't do any less. Sweet like Candy is a fragrance just as unique and femininely beautiful as our favorite Ariana Grande. It comes with a playful essence to it. The bottle is of a matte finish pastel pink hue and the designing is intricate. The most unique and adorable detail about this perfume is the pink pom-pom fur ball attached along the flacon. This cute charm definitely makes the bottle an eye candy which enhances the overall look of the product. It successfully pulls the customers towards it, and right now no celebrity perfumes of the sort can be spotted in the market. Taking our eyes off the bottle and talking of the fragrance, which is a very tough task to do, it is safe to say that there are no disappointments. The top notes are of blackberry, bergamot and pear. The middle notes smell like a heavenly selection of whipped cream, marshmallows, black current, honey suckles and jasmine. Base notes include vanilla and cashmere wood. Two to three sprays are enough to last an entire day. Decide to bless all your sensory organs by buying this celebrity fragrance which will have you feeling no less than Ari herself.
As Katy Perry stated, she crafted this fragrance for a woman who is fierce and strong, a woman who walks in the room and captivates it entirely. Quite rightly, this product does justice to Katy Perry's ideology behind this creation in all ways. Starting from the name to the packing to the fragrance, this product screams royalty and power. The bottle of this celebrity perfume is shaped like a giant ruby gemstone. Just holding in it your hands will make you feel invincible and precisely, like a killer queen. But not only the perfume bottle, but the scent itself is also richly killer. Top notes of this perfume include wild berries, bergamot and dark plum. Middle notes consist of jasmine, celosia and frangipani. The base notes have cashmere, patchouli and praline. Very minimal amounts of sprays are assured to last you well through the entire day without the need of reapplication. This fragrance is as graceful yet fierce as Katy Perry. Just owning this bottle will give you a sense of strength and self-dependence. This fragrance is all that a woman wishes to be. Go ahead, unshackle your inner killer queen and raise your spirit by getting a hold of this empowering celebrity perfume.
6. Fame' by Lady Gaga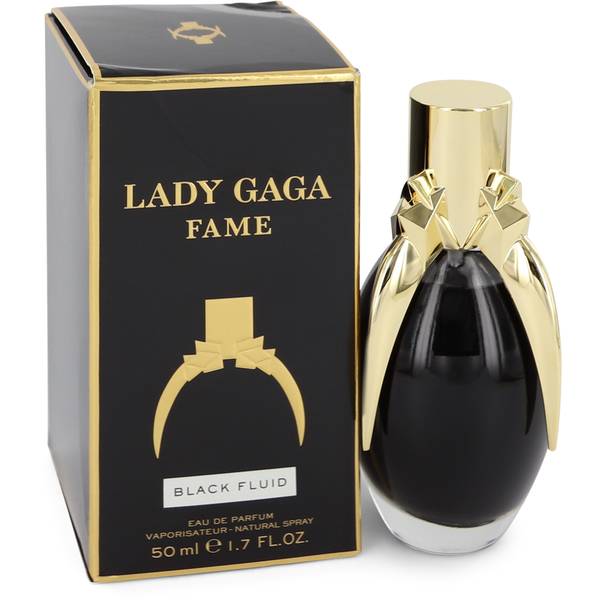 This celebrity perfume is an idiosyncratic creation, much like its creator, Lady Gaga. This perfume is one of kind because it goes against the usual chemistry of any regular scent. It does not follow the top, middle and base note hierarchy. Instead, it uses a unique type of push and pull technology which is used to mix the unique ingredients of the scent and it helps to highlight all the aspects of every single fragrant note used at one same time. It is almost impossible to spot this chemistry in other celebrity perfumes, which makes Fame, really stand out in the competition. This celebrity perfume features notes of saffron, tiger orchid, apricot, samba jasmine, incense, honey and belladonna. The scent comes in a unique black bottle with a jeweled golden cap. As if this product wasn't distinguishable and special enough, there comes another surprise packed for the customer: black fluid. The liquid of the scent is of black color, which is very intriguing to behold and apply. It does turn invisible when it hits the skin. This celebrity perfume is like no other, in all terms, be it the packaging, the chemical composition or the scent and fluid. Owning Fame by Lady Gaga is like gifting yourself a bottle full of surprises and fascinations which can't be limited. Treat yourself by buying this black elegance and let the dark side loose!
If you hold the opinion that celebrity perfume market is dominated by star women, here is one classic to prove otherwise to you. Usher He by Usher is a woody aromatic fragrance for all the stylish men out there. This fragrance is easy going yet knows how to establish its place, much like Usher. It is for the men who are sexy, modern and energetic, for the ones who can wear a crisp fragrance with confidence. Its fragrance will definitely leave you and the ones around you spellbound. The top notes of this creation include pineapple, melon and lemon verbena. The middle notes consist of white pepper, blue lavender, violet leaf and vetiver. The base notes are sandalwood, musk, amber, suede and guaiac wood. The fragrance lingers on to your body for a fairly decent amount of time. This is one of the best celebrity perfumes available for men in the market.  This fragrance will get you feeling like Usher, so go ahead and definitely add this classic to your celeb fragrance collection!
You might not be able to meet your favorite star but you can at least smell like them!  Splurge on these amazing celebrity perfumes and feel like a red carpet celebrity and own the stage! For more information, contact Awesome Perfumes: Home to Awesome Perfume & Cologne.