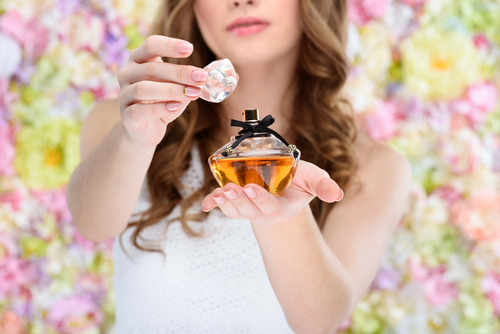 At Awesome Perfumes, we pride ourselves in offering a great selection of the best perfumes and colognes – all available at significantly reduced prices. With new scents coming out every year, it takes time and passion to stay on top of the trends. One of the things we do to provide you with the best selection is attending relevant tradeshows. Additionally, we listen to our customers and go to great lengths to procure the brands they like. But don't take our word for it – take a look to see what our customers have to say about us.
eTail West Tradeshow

We recently attended eTail West. This year, the annual tradeshow took place at the JW Marriott in Palm Springs, California. From February 26 to March 1, 2018, thousands of retailers displayed their wares and shared their new products. Over 1,200 retailers and 600 different retail companies attended eTail this year. All attendees had the opportunity to get in touch with online retailers as well as in-store merchants throughout the 4-day event.
While this tradeshow is open to the public, most attendees are serious about their business. More than half of all guests were directors or owners of the company. This provides wonderful networking opportunities for anyone who is interested in learning more and building new connections.
The event also featured 220 different speakers who are game changers in their respective corner of the retail industry. This conference wasn't just designed to help companies source the best products of tomorrow, but it was also set up to educate business owners and giving them the tools to succeed. After all, every company is working to achieve a certain objective, and new tactics can make a big difference for a business of any size.
One of the focal points of the conference was the connection between online to offline businesses. Since Awesome Perfumes started as a store and expanded its business online, this is highly relevant for our customers, too. After all, it is our goal to provide excellent customer service in person to the people who visit our store. Additionally, we take pride in prioritizing our online orders and customer requests to ensure that online and offline visitors have an awesome experience when they shop with us.
How We Source New Perfumes and Colognes

Shopping for new fragrances is all about having a passion for the business. Danny, the founder and CEO of Awesome Perfumes, displays an unwavering commitment to the company. He takes the time to find the perfumes his customers are looking for. Occasionally, there will be a customer who requests a brand Awesome Perfumes doesn't currently have in stock. It never hurts to ask for it, because the staff may be able to find what you're looking for and add it to their inventory – just as this customer experienced firsthand.

When we look for new brands to stock in our inventory, we only accept name brands. At Awesome Perfumes, you'll never find knock-off or no-name versions of the perfumes you love. And we offer these amazing products at a fraction of the original retail price. Whether you come by the store or shop on our site, you won't be disappointed with the selection or the prices.
Customer Testimonials for Awesome Perfumes

We take great pride in our store and want our customers to keep coming back for more. Not only do we keep our facilities clean, but we also take care to stock a great selection of inventory for you to choose from. We have experienced employees who take the time to help you with your perfume selection. Every customer interaction is meaningful to us, and we want to help you get what you're looking for when you visit the store.

While other retailers offer many of the same name brands that we carry, none of them can compete with our prices. Our customers are always surprised to see how much they can save when they buy from us. It's certainly worth the extra trip to stop by the store. But you don't have to live in El Cajon, California to take advantage of our discount offerings, because all the same great products for the same competitive pricing are available on our website. Our website is easy to navigate, but if you need any help with ordering, you can always contact us via phone or through our contact form.