In the world of perfumery, few names carry as much allure and sophistication as Paco Rabanne. Since its inception, the brand has been synonymous with avant-garde designs and innovative creations that push the boundaries of traditional fragrances. Founded by the Spanish-born French fashion designer Francisco "Paco" Rabaneda Cuervo, Paco Rabanne Perfume has cemented its place as a trailblazer in the fragrance industry. In this blog, we will delve into the captivating world of Paco Rabanne Perfume, exploring its history, iconic fragrances, and the lasting impact it continues to make on the olfactory landscape.
A Legacy of Creativity and Distinctiveness
Paco Rabanne's journey into the world of fashion and fragrance began in the 1960s when he gained global recognition for his visionary designs. Known for his use of unconventional materials such as metal, plastic, and paper, Rabanne revolutionized fashion with his iconic "12 Unwearable Dresses in Contemporary Materials" collection. This daring approach to fashion extended to his fragrances, as he sought to create scents that mirrored his avant-garde designs and challenged traditional notions of perfumery.
A Milestone of Innovation: Calandre
In 1969, Paco Rabanne launched its first fragrance, Calandre, a tribute to the world of automobiles and Rabanne's love for sleek lines and contemporary architecture. The perfume's name is derived from the French word for the "grille" of a car, and just like the front of a car, it was an expression of modernity and elegance. Calandre featured an unusual combination of floral and woody notes, which was unconventional for that era. It became an instant hit, garnering praise for its boldness and uniqueness.
Unleashing Sensational Masculinity: Paco Rabanne Pour Homme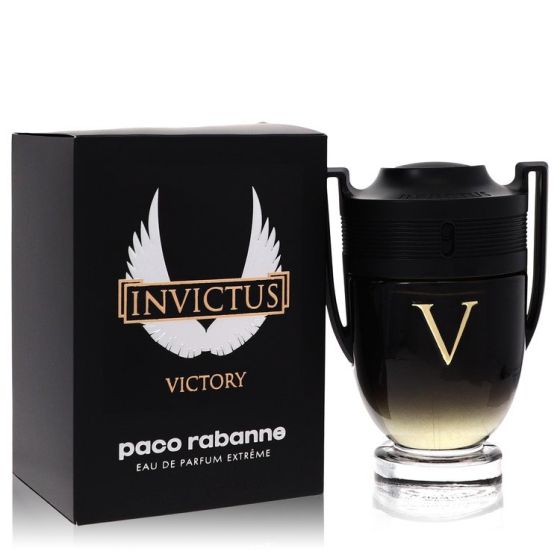 Paco Rabanne's next olfactory masterpiece was Paco Rabanne Pour Homme, launched in 1973. Breaking away from the typical aromatic fougère fragrances for men, this scent introduced a novel blend of spicy, woody, and herbal notes. With its captivating combination of rosemary, clary sage, and Brazilian rosewood, Paco Rabanne Pour Homme captured the essence of sophisticated masculinity and became a quintessential fragrance for men, admired for its longevity and versatility.
Unforgettable Glamour: Lady Million and 1 Million
The turn of the 21st century saw Paco Rabanne Perfume present two fragrances that would become instant classics: Lady Million and 1 Million. These scents embodied the luxurious and glamorous lifestyle that the brand is renowned for, and they quickly became symbols of opulence and extravagance.
Lady Million, launched in 2010, was a celebration of femininity, radiating confidence and allure. The fragrance opens with a burst of neroli and bitter orange, leading to a heart of Arabian jasmine and gardenia. As it settles, it reveals a warm and sensual base of patchouli and honey. Lady Million embodies the modern woman who is bold, fearless, and unapologetically herself.
1 Million, launched the previous year in 2009, was the embodiment of male power and seduction. This intoxicating oriental fragrance boasts top notes of blood mandarin and peppermint, with a heart of spicy cinnamon and rose absolute. The base notes of leather and amber create an addictive and irresistible aura. 1 Million became an instant sensation, representing the confident, charismatic, and stylish man.
Pushing Boundaries: Invictus and Olympea
Building on the success of their predecessors, Paco Rabanne Perfume introduced Invictus and Olympea in 2013, catering to the desires of the modern generation with their unique compositions.
Invictus, inspired by the exhilarating rush of victory, is an energetic and invigorating fragrance designed for the athletic and competitive man. Its opening notes of grapefruit and marine accord create an intense freshness, while the heart of bay leaf and jasmine adds a touch of masculinity. The sensual and captivating base notes of guaiac wood and ambergris make Invictus a force to be reckoned with.
Olympea, on the other hand, celebrates the goddess-like qualities of contemporary women. The fragrance opens with green mandarin and aquatic notes, blending into a heart of ginger lily and salted vanilla. The combination of cashmere wood and ambergris in the base creates a mesmerizing and enchanting scent, symbolizing the strength and allure of the modern woman.
A Timeless Icon: Paco Rabanne XS
Among the many Paco Rabanne fragrances, Paco Rabanne XS holds a special place in the hearts of fragrance enthusiasts. Introduced in 1993, this floral and woody perfume has stood the test of time and continues to captivate new generations. Paco Rabanne XS opens with a burst of wild bergamot and lemon, leading to a floral heart of rosemary, geranium, and juniper. The base of oakmoss and cedar adds depth and sophistication to the scent. Paco Rabanne XS is a celebration of masculinity and individuality, making it a classic fragrance that never goes out of style.
Conclusion: Unleash the Extraordinary with Paco Rabanne Perfume
Paco Rabanne Perfume is a brand that embraces the extraordinary, daring to challenge norms and redefine elegance in the world of fragrance. From its trailblazing designs in the fashion industry to its iconic scents that have become symbols of sophistication, Paco Rabanne continues to inspire and allure both men and women alike.
Whether you seek the allure of Lady Million or the boldness of 1 Million, or perhaps the elegance of Paco Rabanne XS, each fragrance in the Paco Rabanne collection has a story to tell and a unique essence to offer. Embrace the world of Paco Rabanne Perfume and embark on a journey of timeless elegance, redefined by the innovative and visionary spirit of the brand.