Yardley is a renowned British brand known for its luxury fragrances. Founded in 1770, the company has been producing fragrances that are of exceptional quality and have become synonymous with style and elegance. Whether you're looking for something subtle and sophisticated or bold and invigorating, Yardley has something that will suit your taste perfectly. In this article, we look at 8 of their best-selling fragrances to help you find the perfect scent for your style.
1. Yardley English Honeysuckle: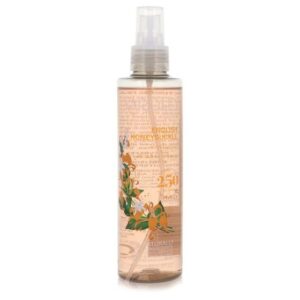 This feminine scent is a blend of delightful floral and citrus notes. At the heart of this fragrance lies a combination of honeysuckle, jasmine, and lily-of-the-valley, with bergamot adding a refreshing touch. This uplifting scent is perfect for summer days.
2. Gold by Yardley:
This fragrance from Yardley's collection is perfect for those who like to make a statement with their scent. Its intense blend of citrus, cardamom, and amber creates an invigorating yet sophisticated aroma that will leave a lasting impression. An ideal choice for special occasions or events where you want to stand out in the crowd with your style.
3. Blue Orchid by Yardley:
Blue Orchid by Yardley is a light yet refreshing fragrance that perfectly captures the beauty of summertime in London. Its woody and floral notes make it the perfect choice for a romantic evening or casual day out with friends.
4. Citrus Blast by Yardley:
Citrus Blast by Yardley is an energizing burst of citrus fruit that will instantly revive your senses. With its zesty notes, this fragrance is perfect for those who like to keep things light and fresh while still making a statement.
5. Refreshment by Yardley:
This invigorating scent from Yardley will keep you refreshed all day long. Its blend of mint, peppermint, and eucalyptus creates a crisp and uplifting aroma that will boost your energy levels whenever you need it most. Perfect for those busy days when you need an extra pick-me-up.
6. Beauty Blossom by Yardley:
For those who love floral scents, this one is for you. Beauty Blossom by Yardley combines the sweetness of rose and freesia with woody undertones to create a truly beautiful fragrance that will make you feel feminine and confident all day long. A great choice for any occasion.
7. Soothing Touch by Yardley:
This calming scent from Yardley is perfect for those days when you want to relax and unwind. Its blend of lavender, sandalwood, and chamomile creates a soothing aroma that will make your senses feel relaxed in no time. Ideal for a peaceful evening in or just before bed.
8. English Rose by Yardley:
This classic scent from Yardley is truly timeless and sophisticated. Its beautiful blend of sweet rose, peony, and jasmine creates an enchanting aroma that will have you feeling graceful and confident all day long. An ideal choice for those special occasions when you want to look your best.
Conclusion:
Whether you're looking for something subtle or bold, Yardley has it all with their collection of exquisite fragrances. From the iconic English Lavender to the energizing Citrus Blast, there is something to suit every taste and style. So why not try one today? You won't be disappointed.