Tom Ford is one of the world's most influential fashion and fragrance designers. His signature fragrances, created with a combination of traditional ingredients and modern sensibility, have managed to capture the attention of discerning consumers around the globe. With an ever-growing collection of luxurious scents, Tom Ford has become synonymous with timeless elegance and sophistication.
This complete guide will take you on a journey through the wonderful world of Tom Ford fragrances. From discovering what makes them so special to find your perfect scent, this guide will provide all the information you need to decide which Tom Ford aroma is right for you.
The Making Of A Tom Ford Fragrance:
At the core of every Tom Ford fragrance is the incredible craftsmanship and attention to detail that goes into creating each unique scent. Every aroma is carefully composed with a combination of luxurious ingredients from all over the world. Each ingredient is chosen for its properties and blended to create an entirely new scent experience.
The diverse range of notes used in each Tom Ford fragrance allows for a wide range of possibilities when finding your perfect aroma. From woody, spicy blends to floral, sweet concoctions, there's sure to be something for everyone no matter their preference.
Finding Your Perfect Scent:
When it comes to choosing a fragrance, many factors should be taken into consideration, such as lifestyle and personal taste. To help you find your perfect scent, the Tom Ford Fragrance Finder has been designed to narrow your search and provide a more tailored selection of fragrances.
Answer a few questions about yourself, such as age range, gender, lifestyle, and personal preferences, and the Fragrance Finder will recommend fragrances that best suit you. You can also browse through the collection to view each scent in detail so you can make an informed decision before purchasing.
Top 5 Perfumes:
Tom Ford's fragrances are some of the most sought-after in the world. Here we look at five popular options so you can get a better idea of what's available.
1. Tom Ford Oud Wood: This rich, woody blend combines notes of sandalwood, rose, and cardamom for a luxurious scent that evokes exotic spice markets.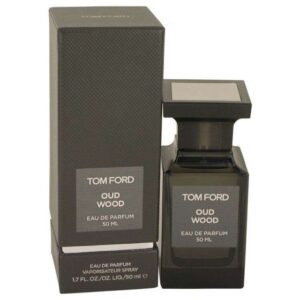 2. Tom Ford Private Blend Black Orchid: With a blend of black orchid, bergamot, and patchouli notes, this aroma is both sophisticated and alluring.
3. Tom Ford Noir Pour Femme: An irresistible floral-fruity combination with hints of jasmine, honeysuckle, and patchouli.
4. Tom Ford White Patchouli: A romantic scent with notes of jasmine, rose, and amber surrounding a core of patchouli for an unforgettable aroma.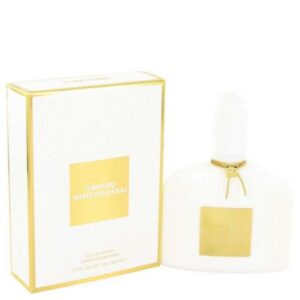 5. Tom Ford Tobacco Vanille: This alluring blend combines sweet vanilla and tonka bean with smoky tobacco for an unmistakably seductive scent.
Conclusion:
Tom Ford fragrances have become synonymous with luxury and sophistication, thanks to their exquisite combination of traditional ingredients and modern sensibility. With something suitable for every taste, there's sure to be the perfect fragrance to suit your unique style. The Fragrance Finder can help you find your perfect scent while the Top 5 Perfumes will provide a good starting point in your search for the perfect aroma. With Tom Ford, you can be sure that whatever fragrance you choose, it will always be an unforgettable experience.